Loading in progress…
100% Secure Booking, Best Rates Guaranteed, Instant Confirmation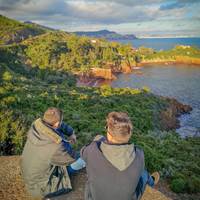 Hervé CABANTOUS, Directeur
Robinson Suites
Welcome to the Robinson Suites!
Our main word: experience.
Our concept : a mix between hotel residence and vacation club.
From your fully equipped apartment, you will be able to enjoy infrastructures such as the swimming pool and the activities offered by our team.
Located in Mandelieu-la-Napoule, in a green setting between town and beach, the Robinson Suites will offer you an extraordinary journey, an atmosphere that you will not find anywhere else.
Join us!
778 Avenue De La Mer
06210 MANDELIEU LA NAPOULE
FRANCE

Your Comfort,
Our Services
Our services
Abri moto
Air conditioning
Airport or railway station shuttle
Baby beds rental
Baby cot
Balcony
Bike storage
Boules/pétanque area
Breakfast buffet
Cable / satellite
Dishwasher
Electric kettle
Extractor hood
Free parking
Grille-pain
Heating
Home baby
Housework
Independent kitchen
Internet access
Kitchenette
Laundry
Lift
Linen rental
Linens included
Living area
Living room
Massages
Microwave
Non-smoking rooms
Park
Pets not allowed
Pool
Private bathroom
Private car park
Private terrace
Private terrace/balcony
Public parking
Refrigerator
Separate toilet
Shared garden
Sheets and linen included
Television
Terrace
Tourist information
Towels included
Vacuum cleaner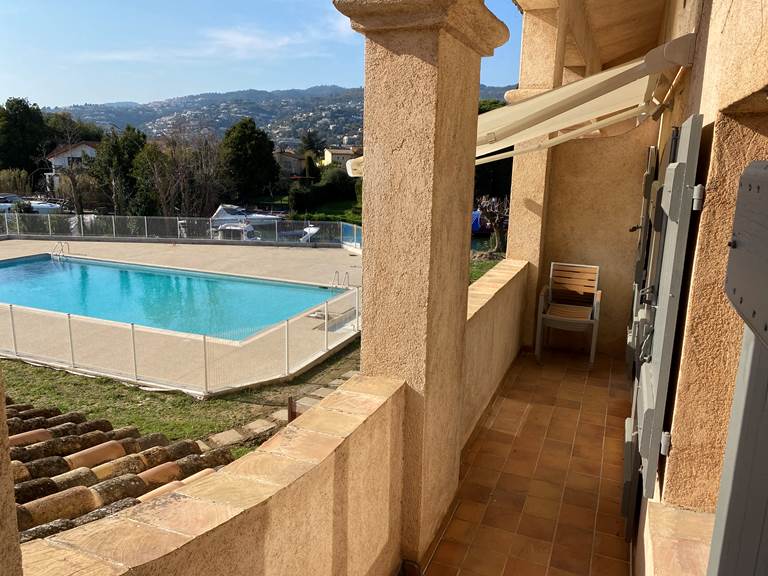 Until 31 dec 21
8 nuits
3 pièces vue Piscine Duplex #6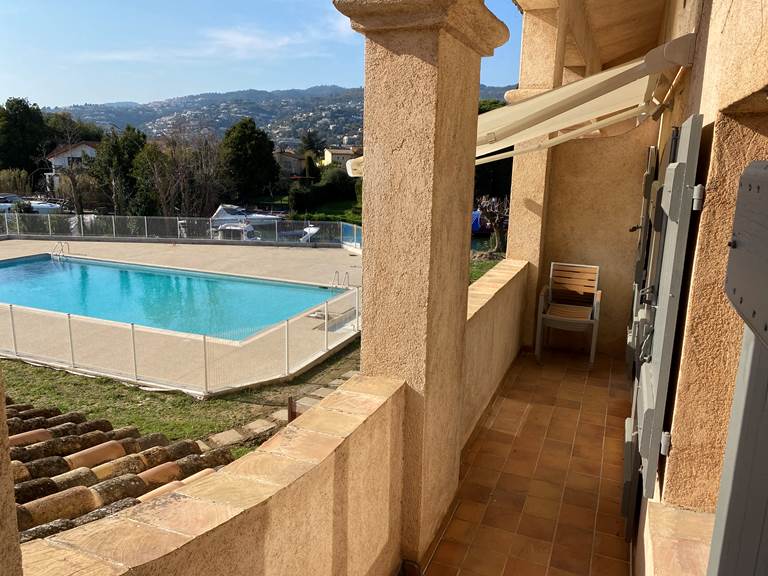 Until 31 dec 21
10 nuits
3 pièces vue Piscine Duplex #6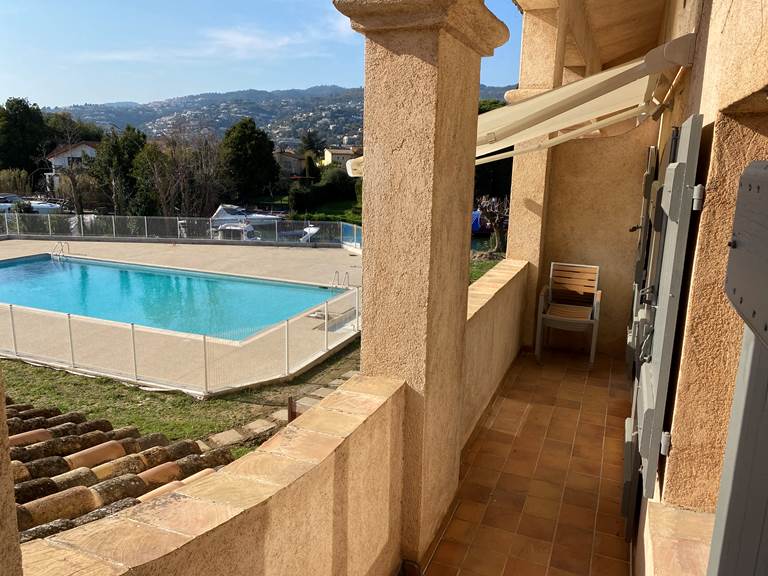 Until 31 dec 21
11 nuits
3 pièces vue Piscine Duplex #6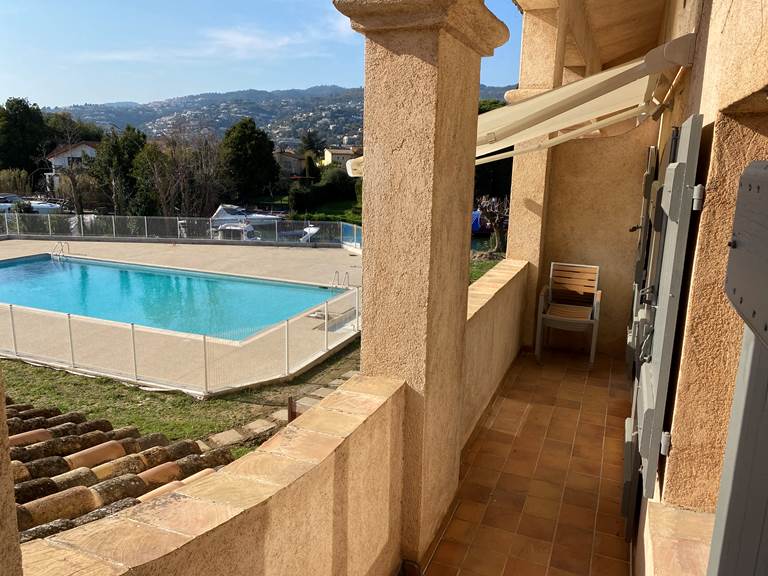 Until 31 dec 21
7 nuits
3 pièces vue Piscine Duplex #6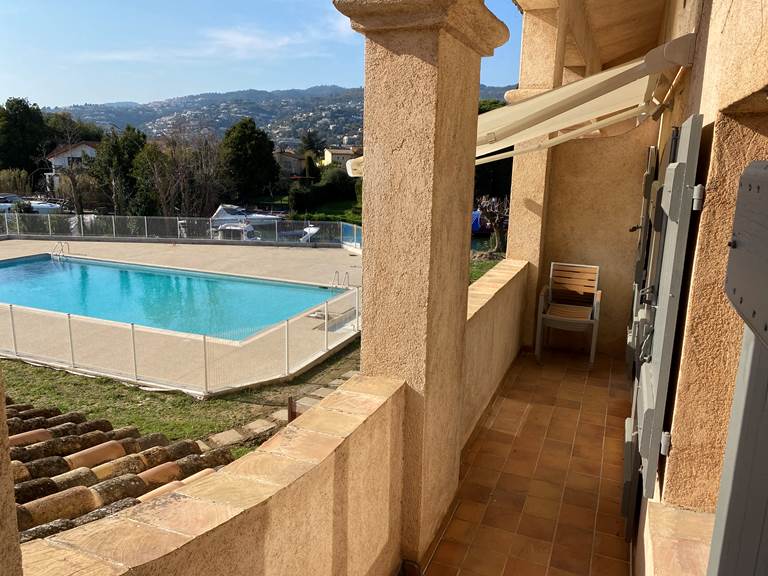 Until 31 dec 21
9 nuits
3 pièces vue Piscine Duplex #6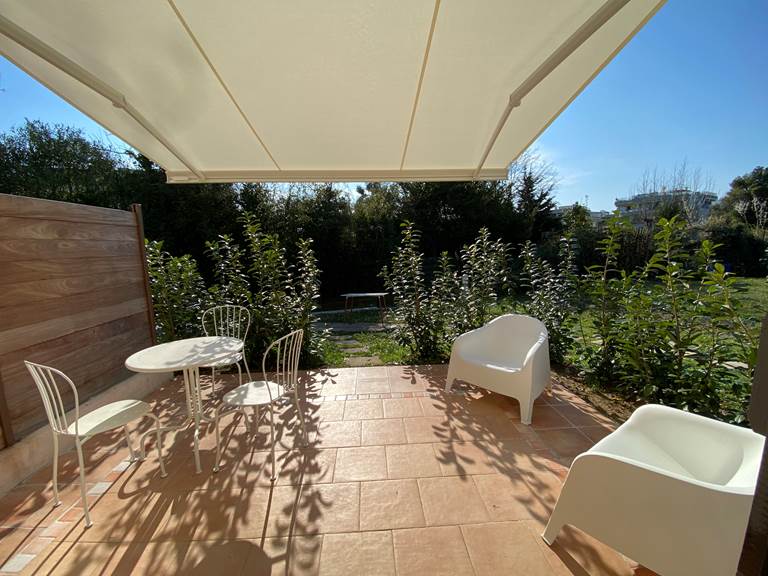 Until 31 dec 21
11 nuits
Studio Sup. vue Piscine #17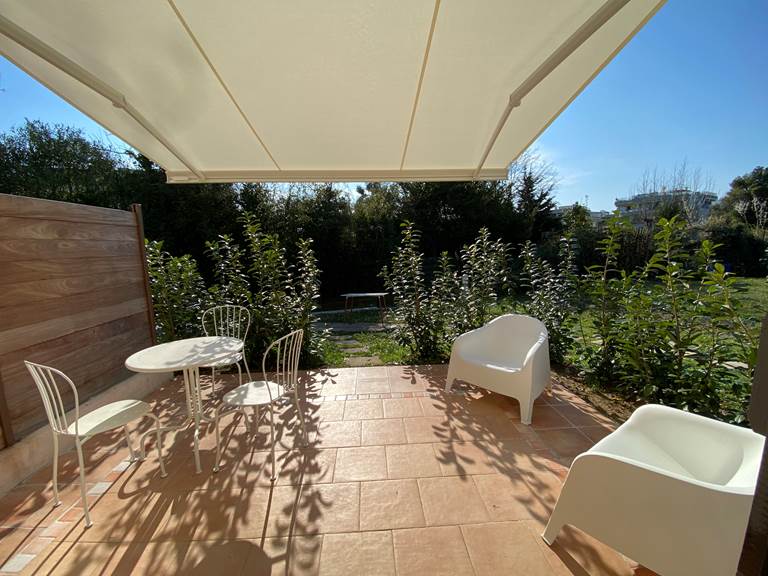 Until 31 dec 21
10 nuits
Studio Sup. vue Piscine #17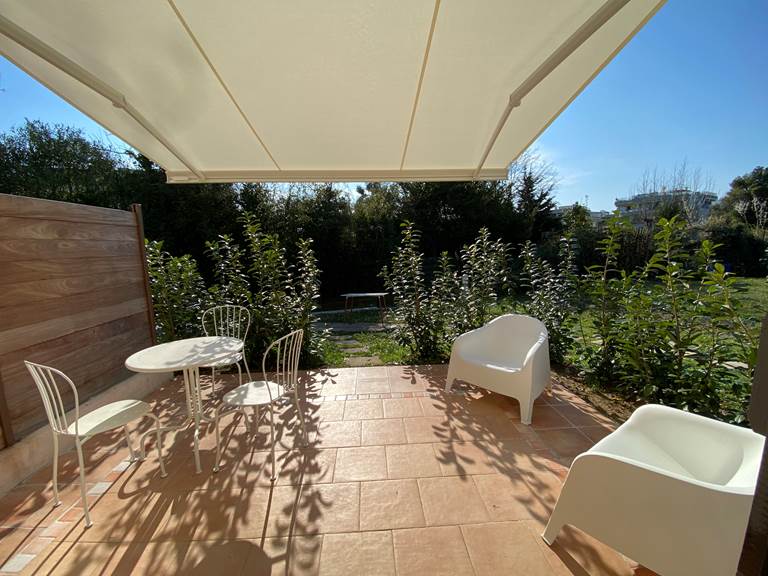 Until 31 dec 21
7 nuits
Studio Sup. vue Piscine #17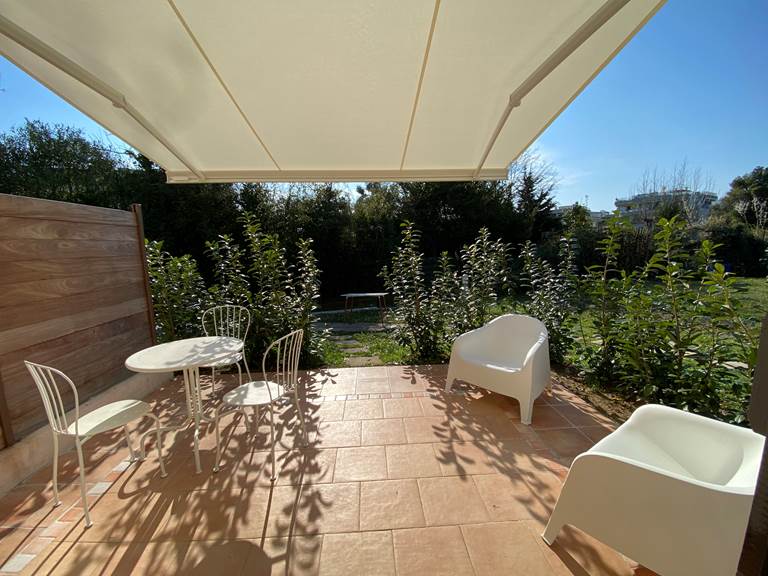 Until 31 dec 21
8 nuits
Studio Sup. vue Piscine #17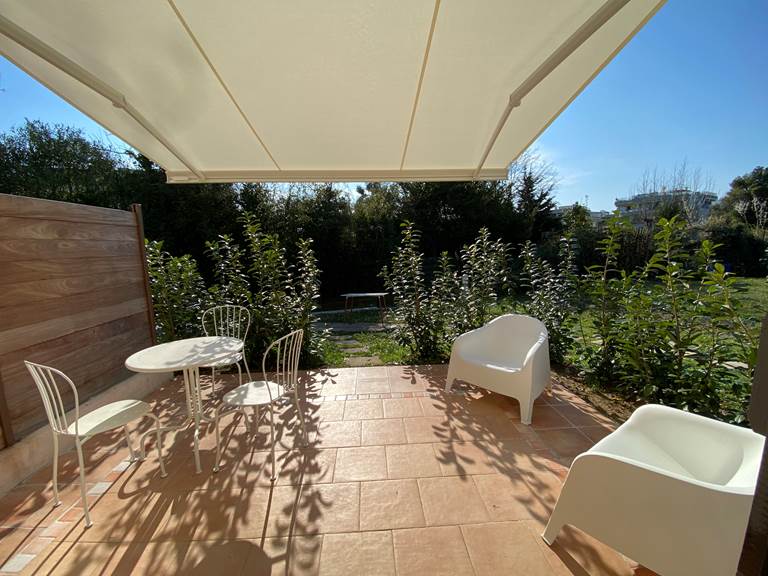 Until 31 dec 21
9 nuits
Studio Sup. vue Piscine #17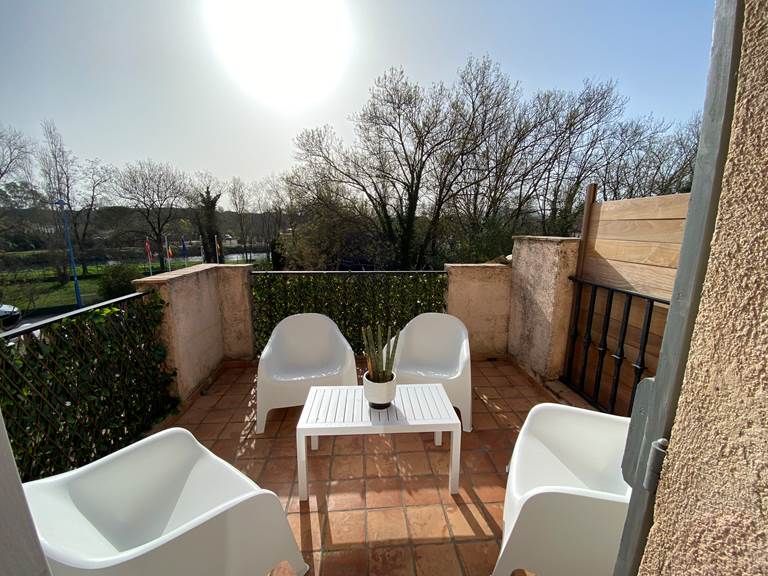 Until 31 dec 21
11 nuits
3 pièces vue Jardin Duplex #18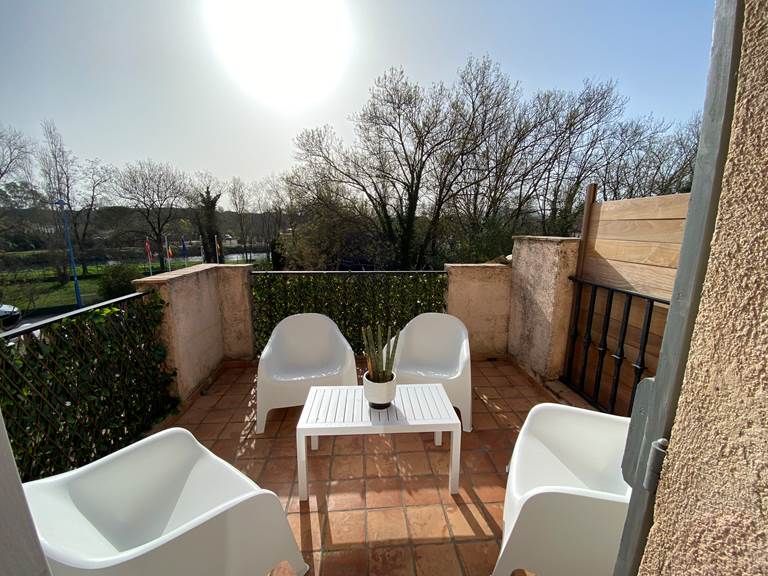 Until 31 dec 21
7 nuits
3 pièces vue Jardin Duplex #18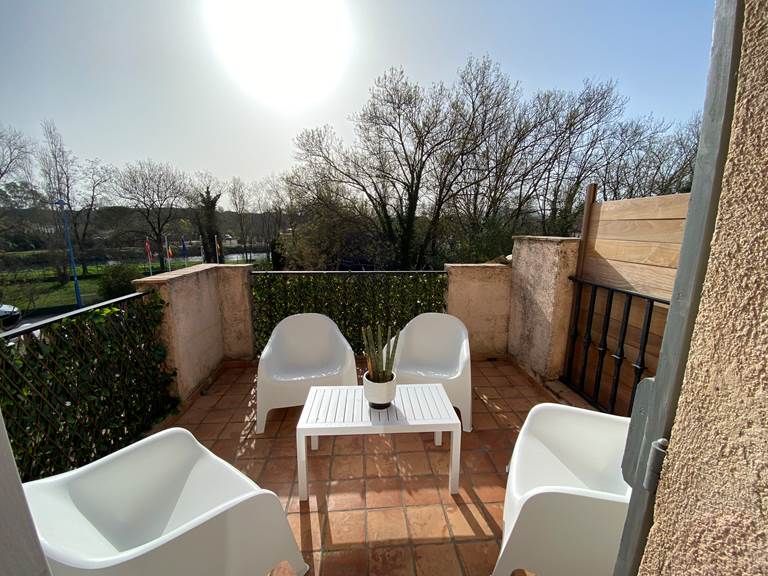 Until 31 dec 21
10 nuits
3 pièces vue Jardin Duplex #18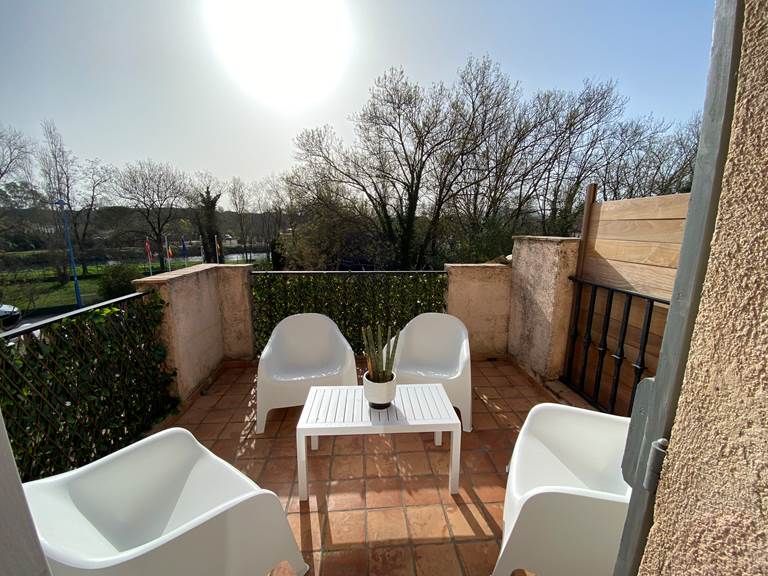 Until 31 dec 21
9 nuits
3 pièces vue Jardin Duplex #18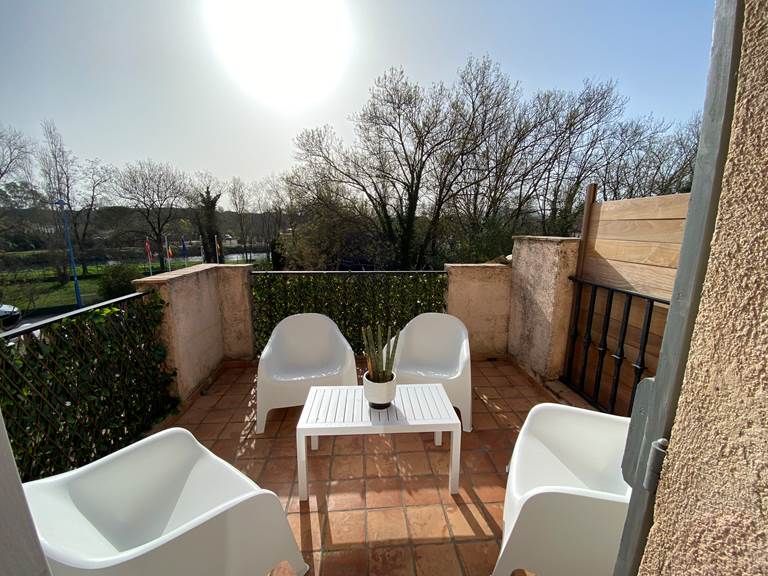 Until 31 dec 21
8 nuits
3 pièces vue Jardin Duplex #18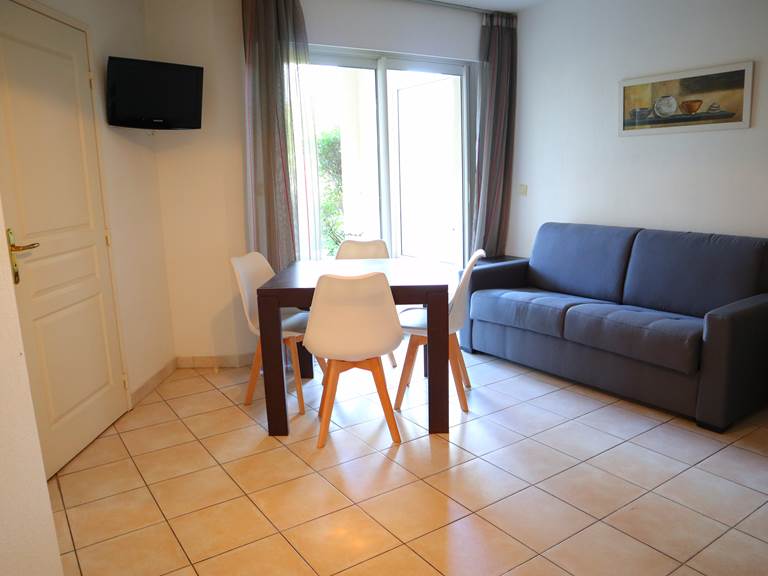 Until 31 dec 21
5 nuits
Studio vue Jardin #201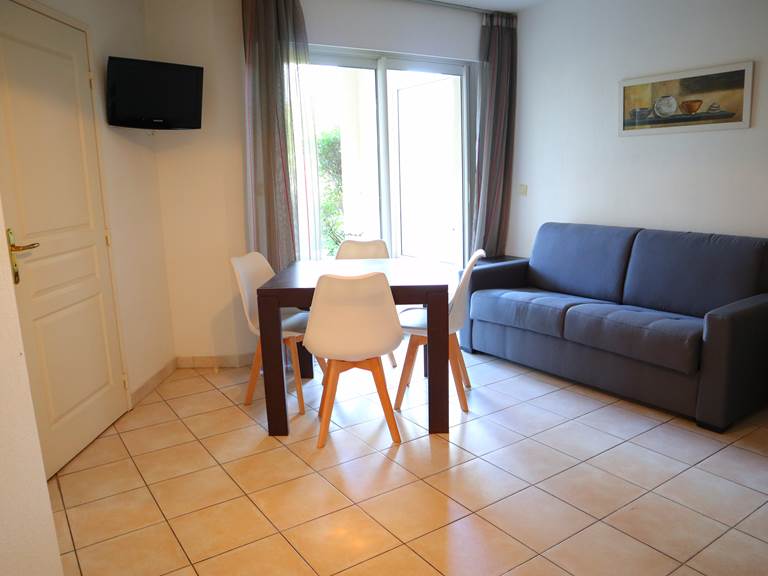 Until 31 dec 21
9 nuits
Studio vue Jardin #201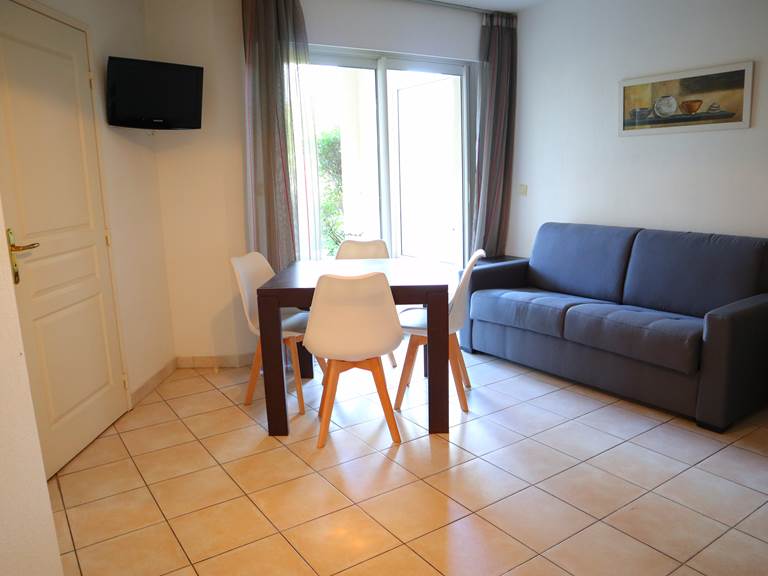 Until 31 dec 21
3 nuits
Studio vue Jardin #201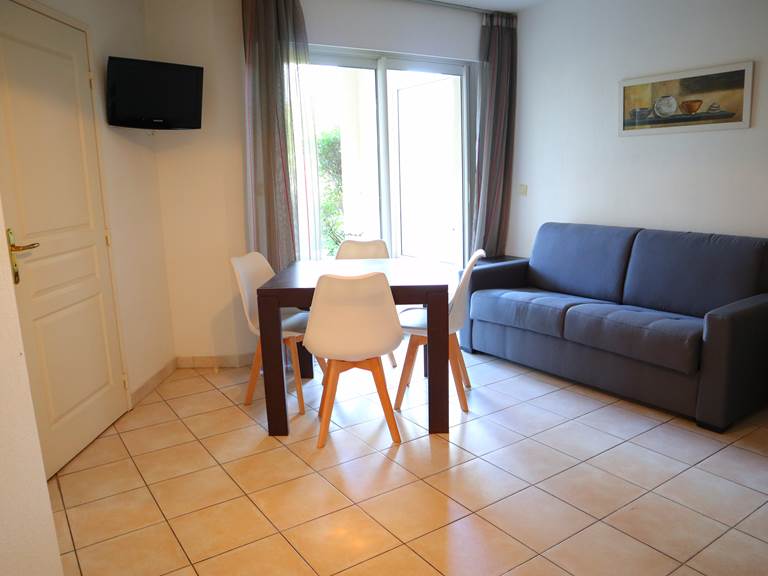 Until 31 dec 21
6 nuits
Studio vue Jardin #201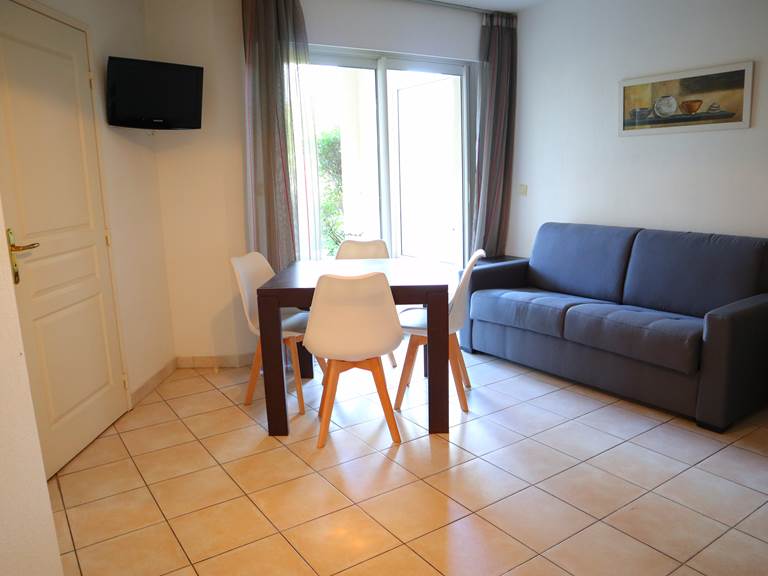 Until 31 dec 21
7 nuits
Studio vue Jardin #201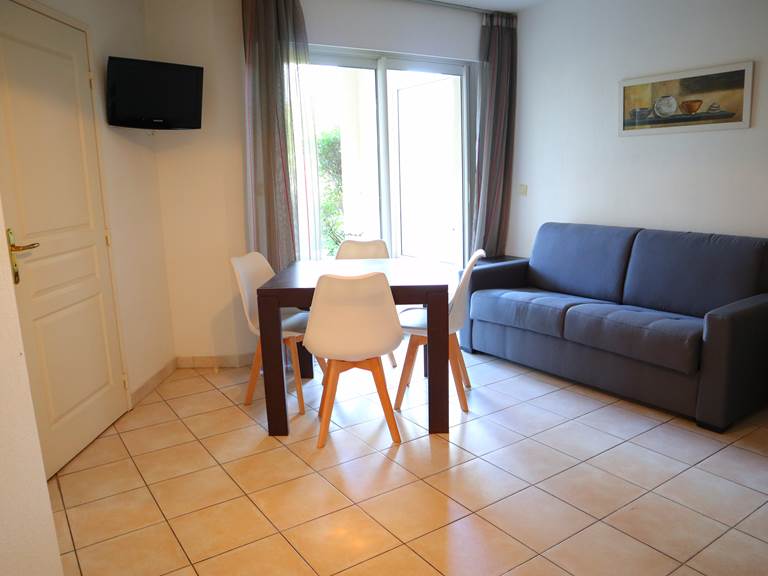 Until 31 dec 21
4 nuits
Studio vue Jardin #201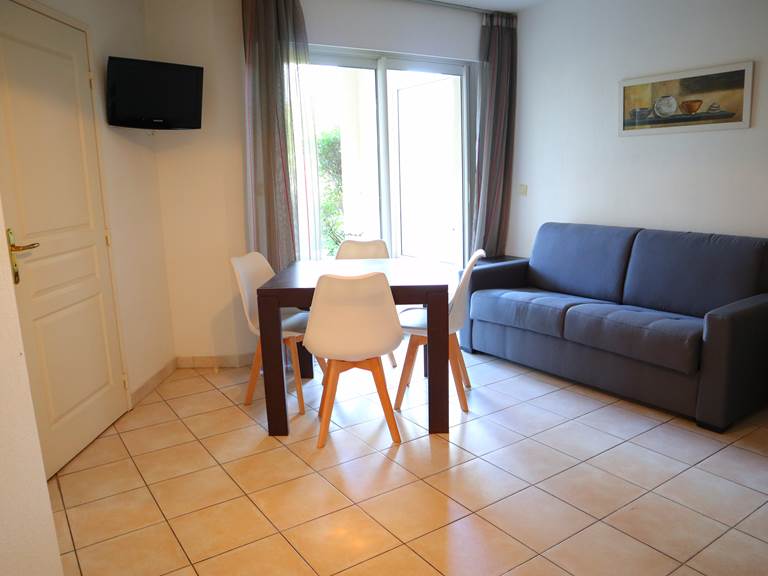 Until 31 dec 21
8 nuits
Studio vue Jardin #201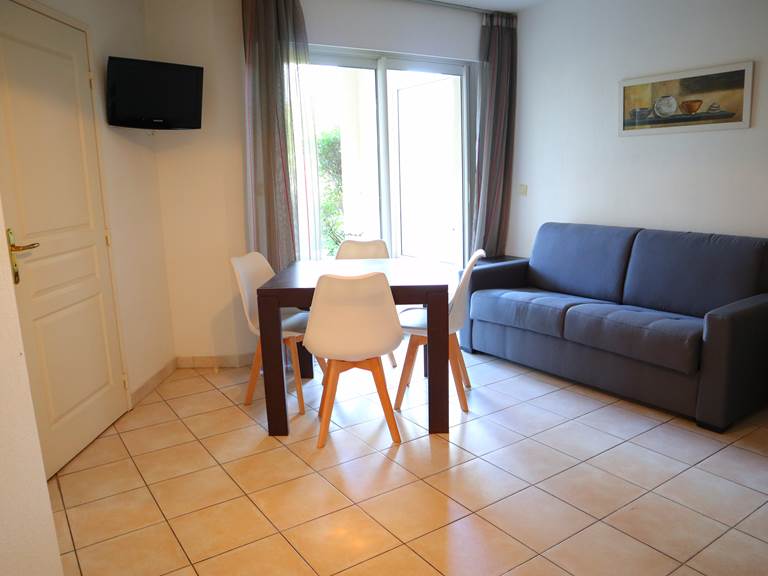 Until 31 dec 21
11 nuits
Studio vue Jardin #201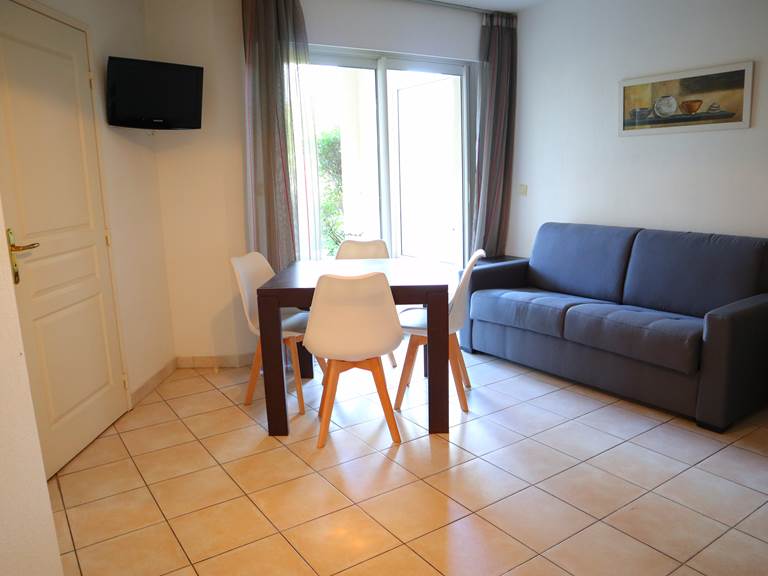 Until 31 dec 21
10 nuits
Studio vue Jardin #201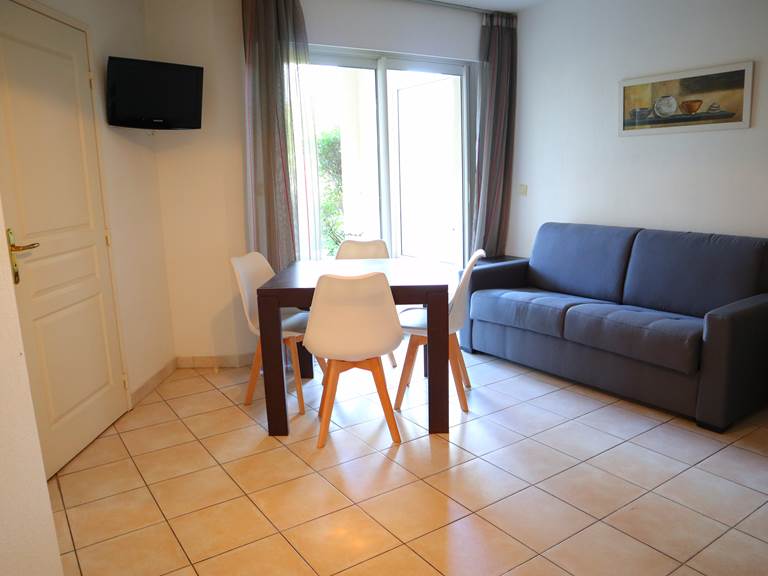 Until 31 dec 21
2 nuits
Studio vue Jardin #201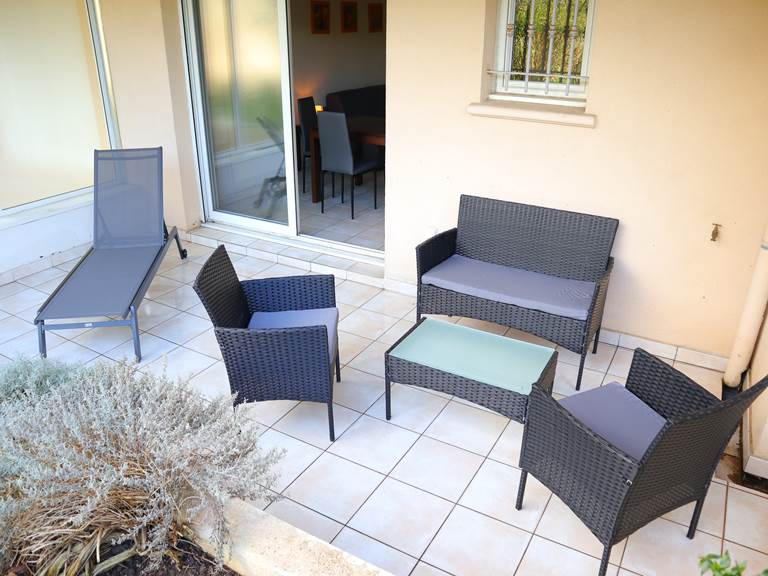 Until 31 dec 21
5 nuits
2 pièces vue Jardin #202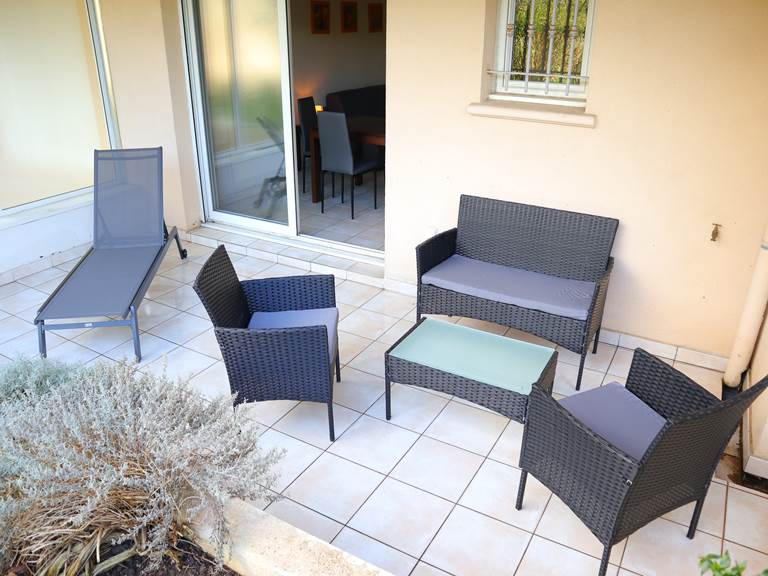 Until 31 dec 21
6 nuits
2 pièces vue Jardin #202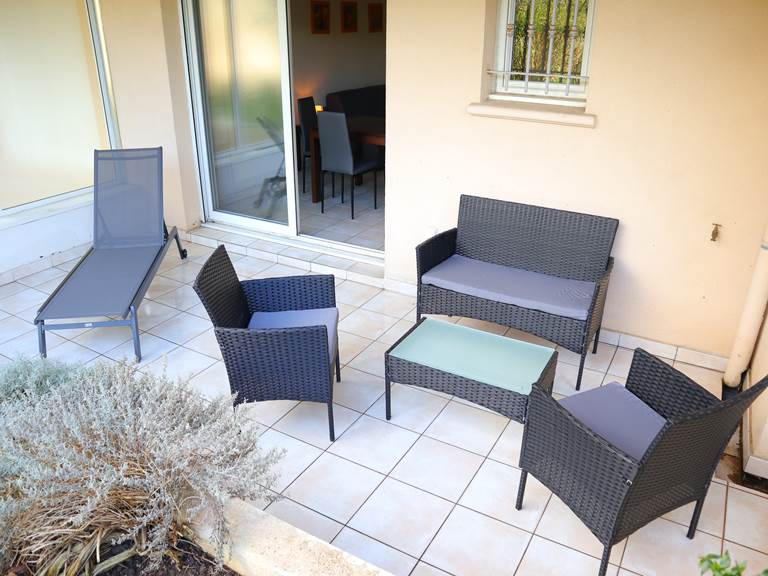 Until 31 dec 21
2 nuits
2 pièces vue Jardin #202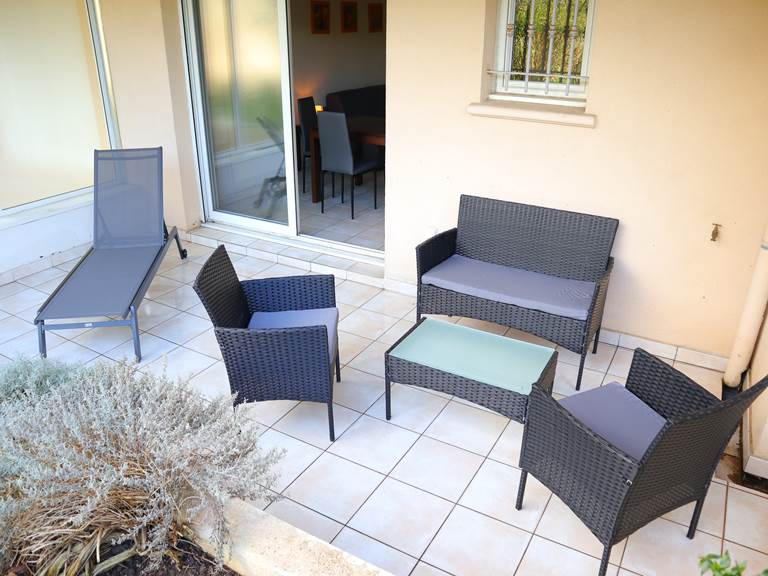 Until 31 dec 21
9 nuits
2 pièces vue Jardin #202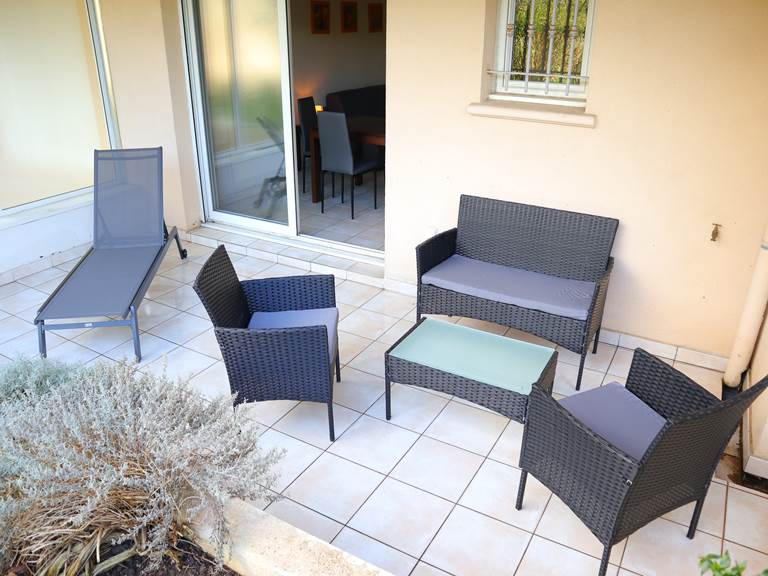 Until 31 dec 21
4 nuits
2 pièces vue Jardin #202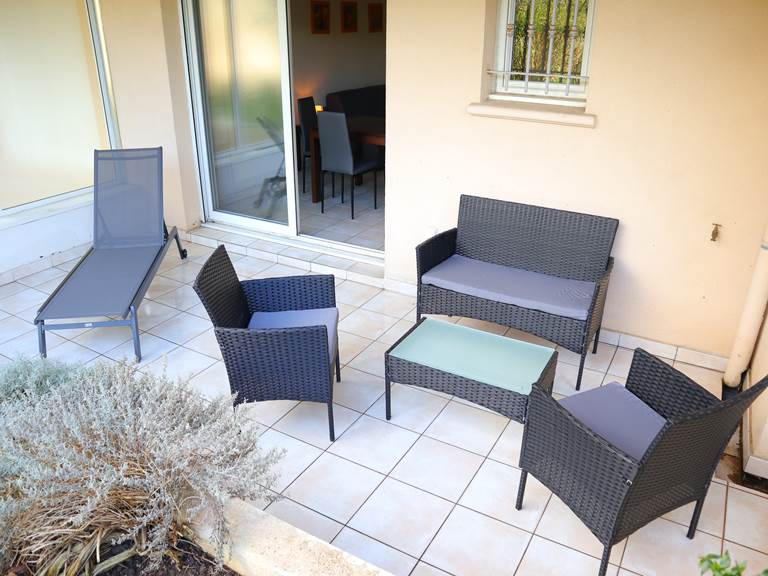 Until 31 dec 21
11 nuits
2 pièces vue Jardin #202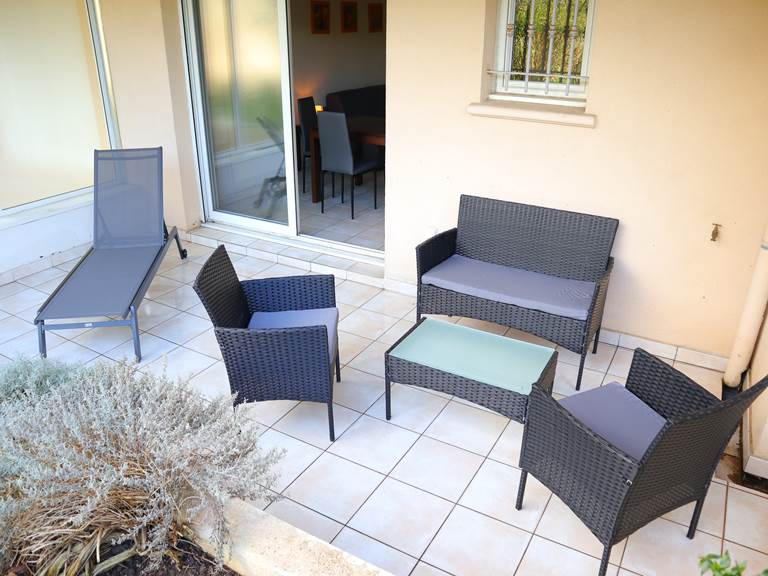 Until 31 dec 21
7 nuits
2 pièces vue Jardin #202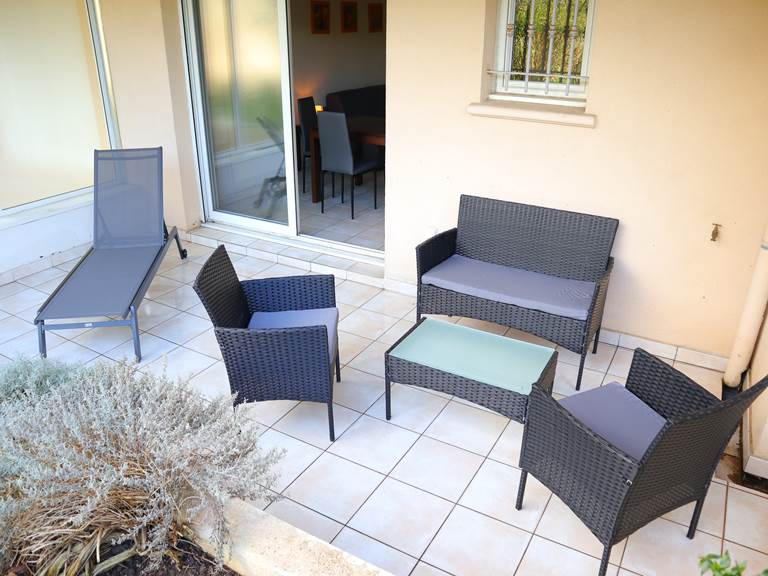 Until 31 dec 21
3 nuits
2 pièces vue Jardin #202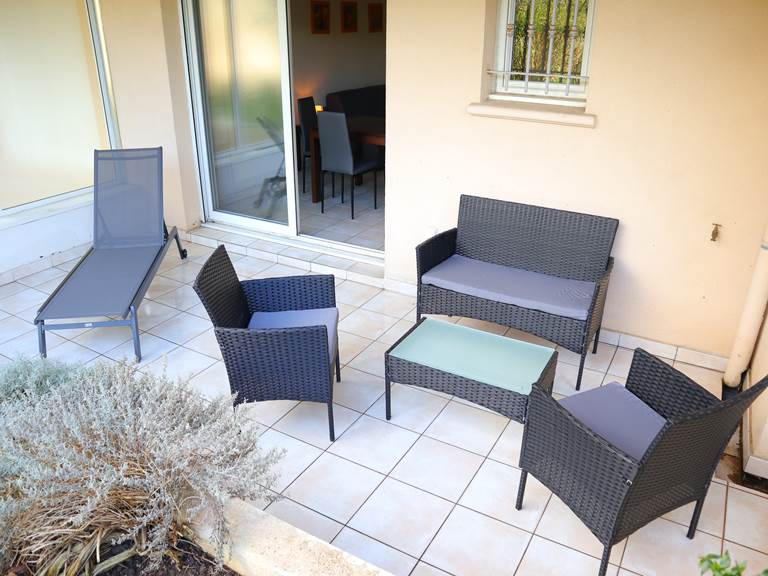 Until 31 dec 21
8 nuits
2 pièces vue Jardin #202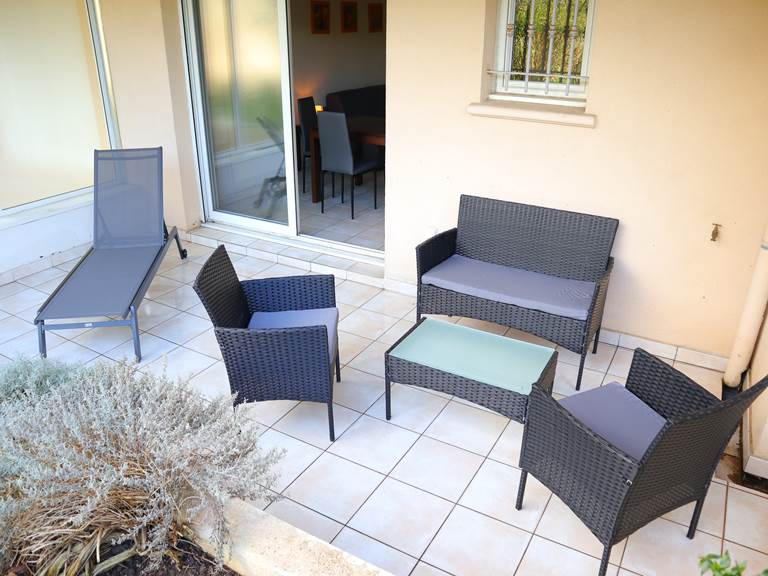 Until 31 dec 21
10 nuits
2 pièces vue Jardin #202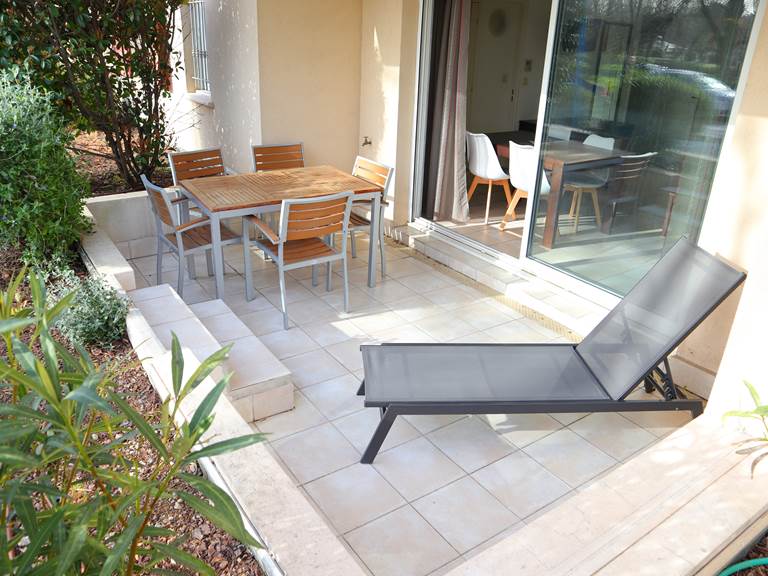 Until 31 dec 21
5 nuits
2 pièces supérieur vue Jardin #203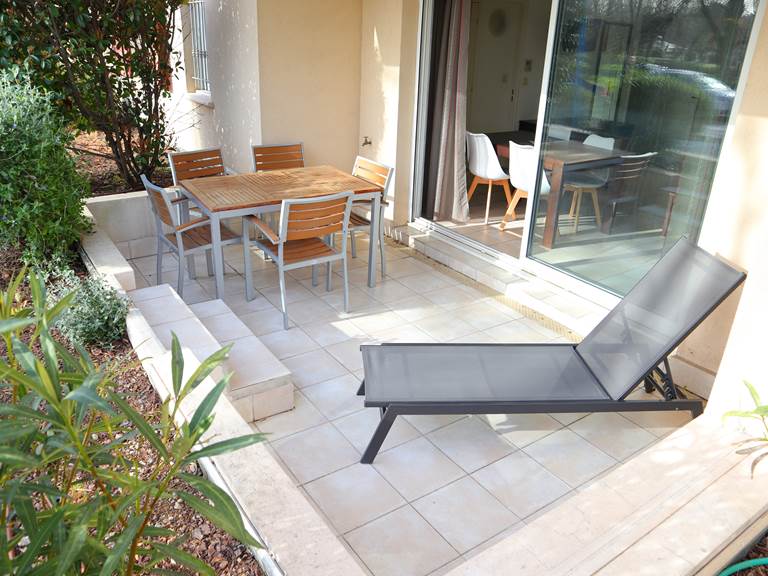 Until 31 dec 21
11 nuits
2 pièces supérieur vue Jardin #203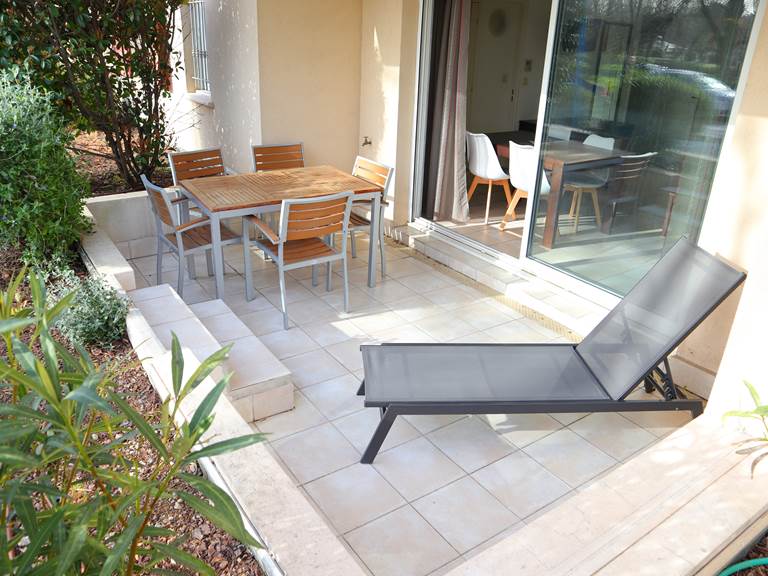 Until 31 dec 21
9 nuits
2 pièces supérieur vue Jardin #203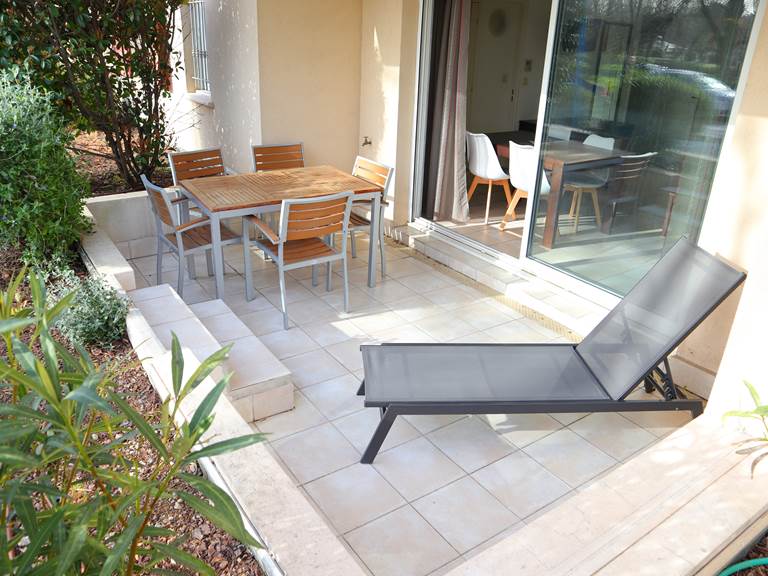 Until 31 dec 21
7 nuits
2 pièces supérieur vue Jardin #203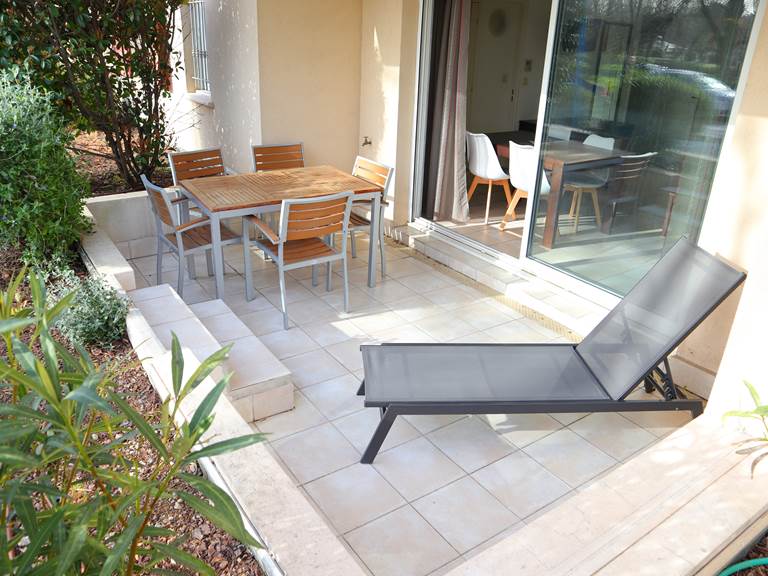 Until 31 dec 21
4 nuits
2 pièces supérieur vue Jardin #203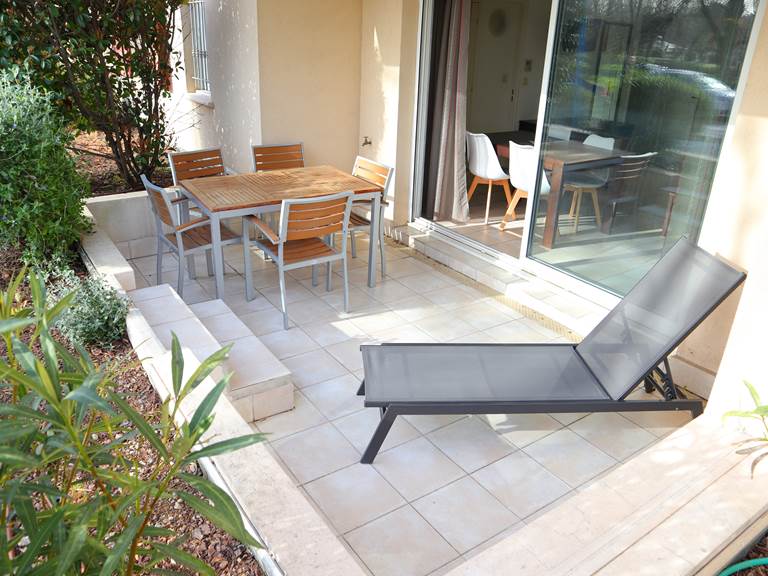 Until 31 dec 21
6 nuits
2 pièces supérieur vue Jardin #203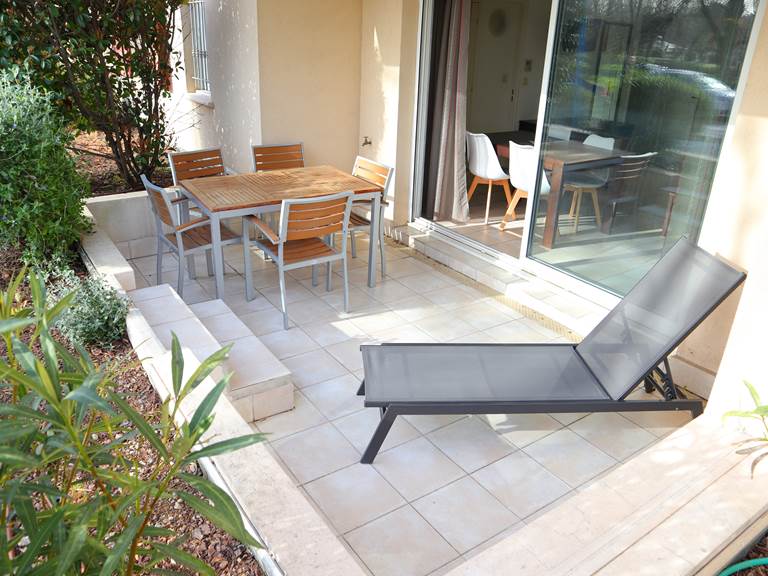 Until 31 dec 21
8 nuits
2 pièces supérieur vue Jardin #203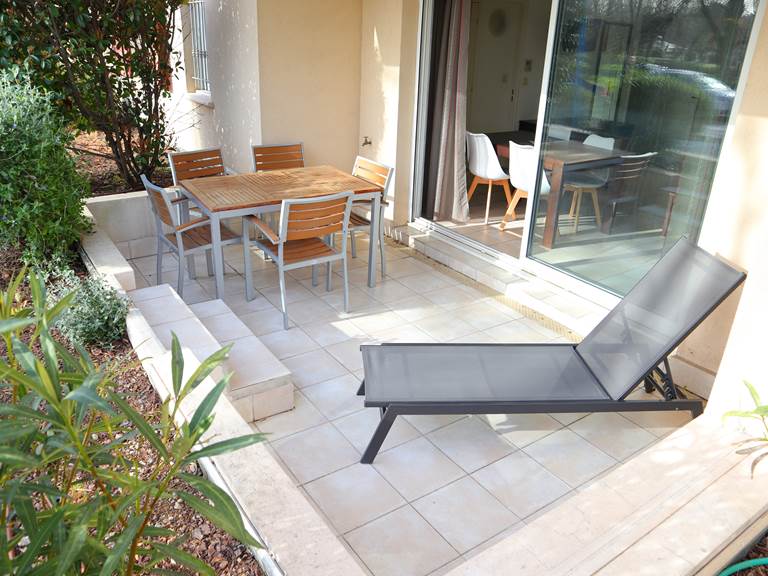 Until 31 dec 21
3 nuits
2 pièces supérieur vue Jardin #203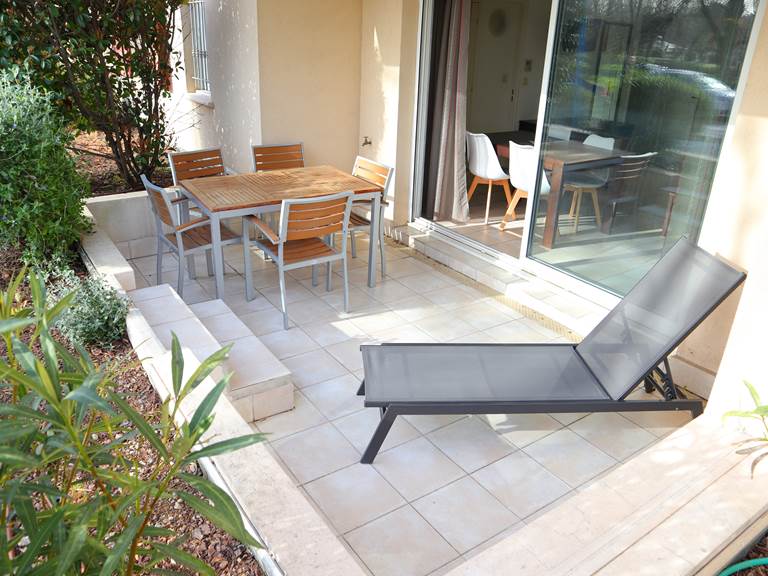 Until 31 dec 21
2 nuits
2 pièces supérieur vue Jardin #203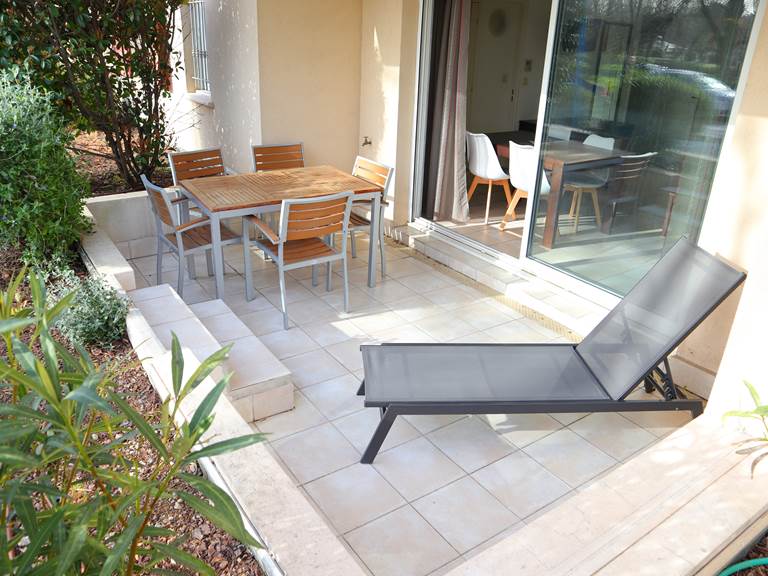 Until 31 dec 21
10 nuits
2 pièces supérieur vue Jardin #203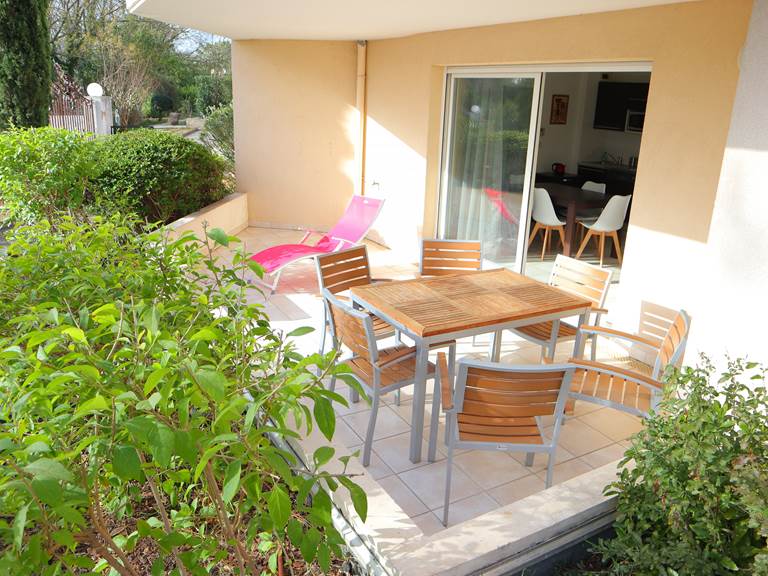 Until 31 dec 21
6 nuits
2 pièces supérieur vue Jardin #204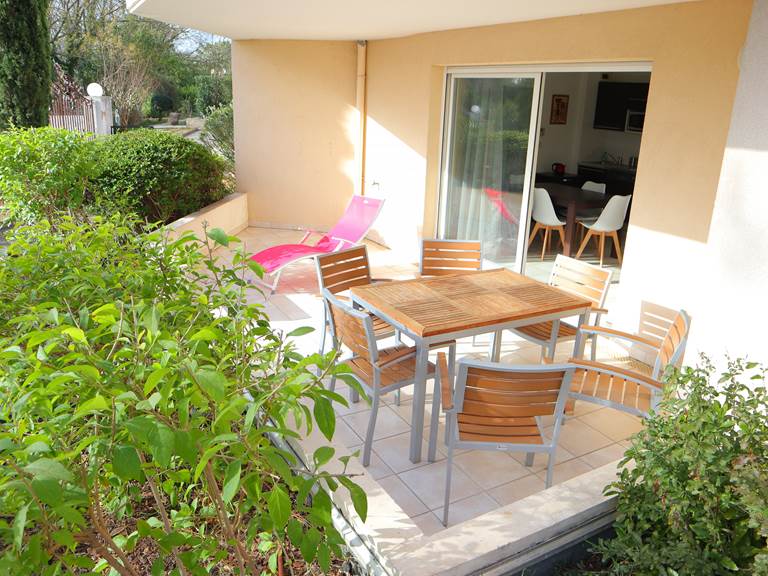 Until 31 dec 21
8 nuits
2 pièces supérieur vue Jardin #204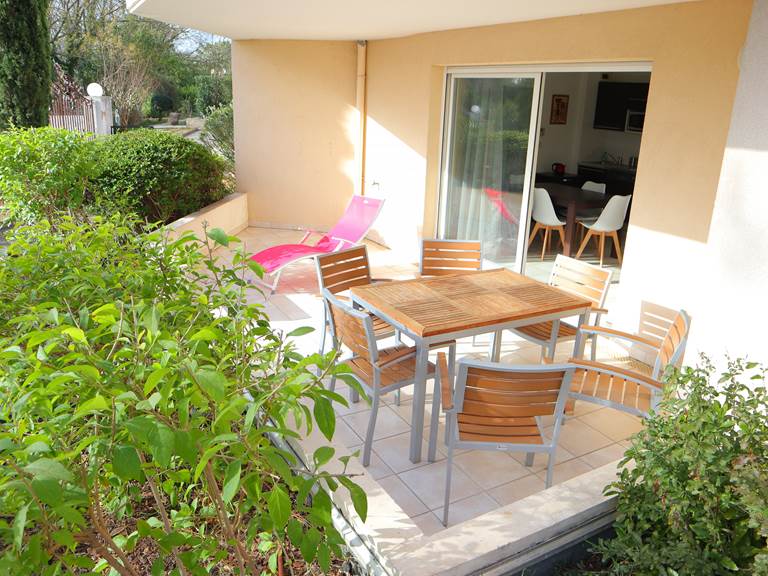 Until 31 dec 21
9 nuits
2 pièces supérieur vue Jardin #204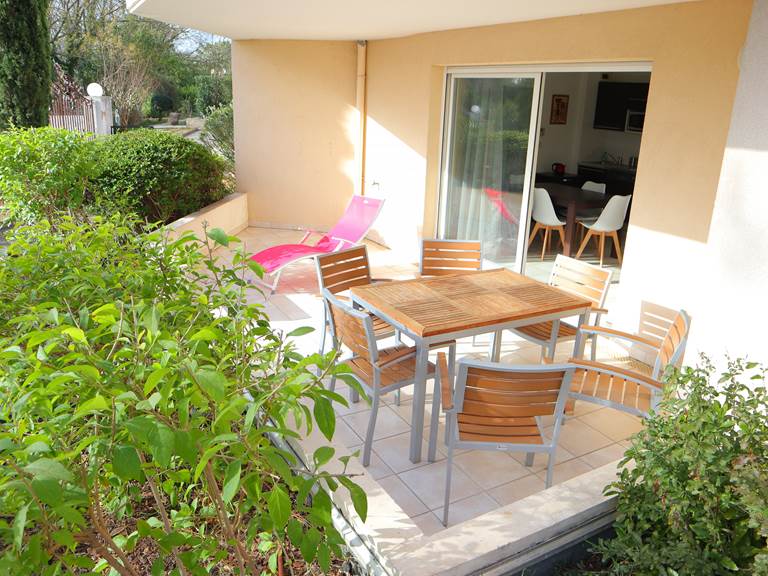 Until 31 dec 21
2 nuits
2 pièces supérieur vue Jardin #204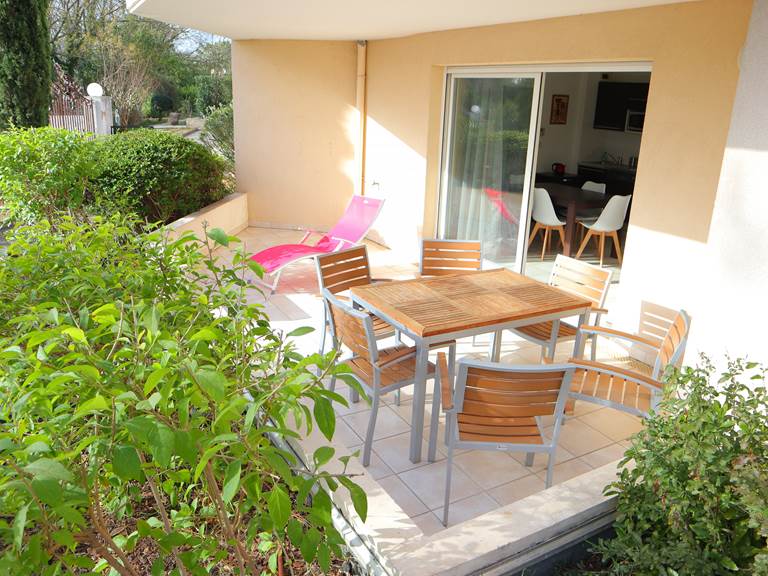 Until 31 dec 21
11 nuits
2 pièces supérieur vue Jardin #204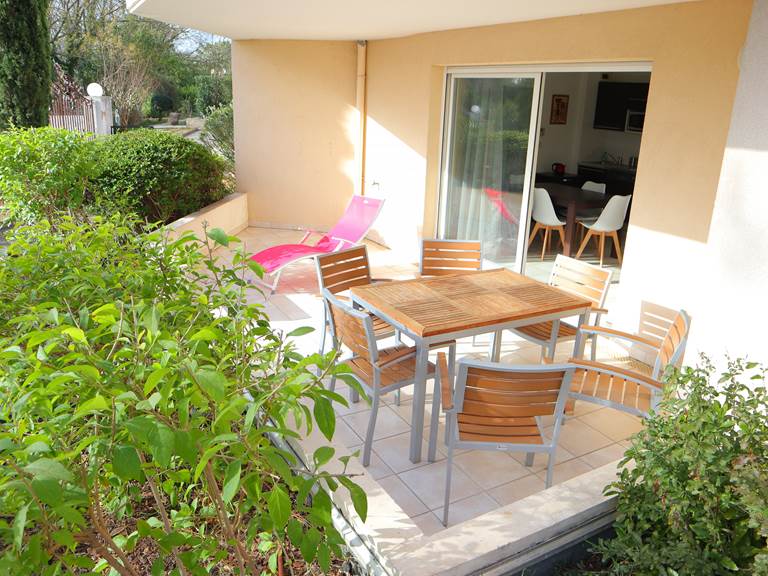 Until 31 dec 21
4 nuits
2 pièces supérieur vue Jardin #204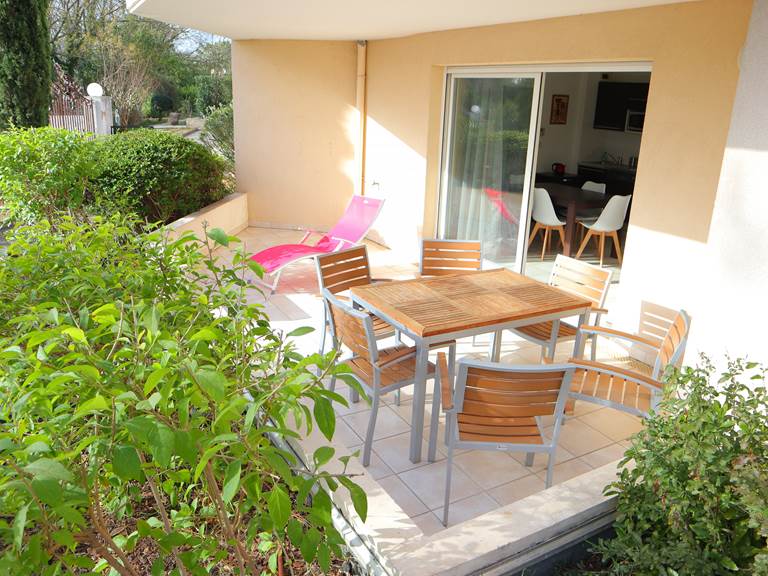 Until 31 dec 21
7 nuits
2 pièces supérieur vue Jardin #204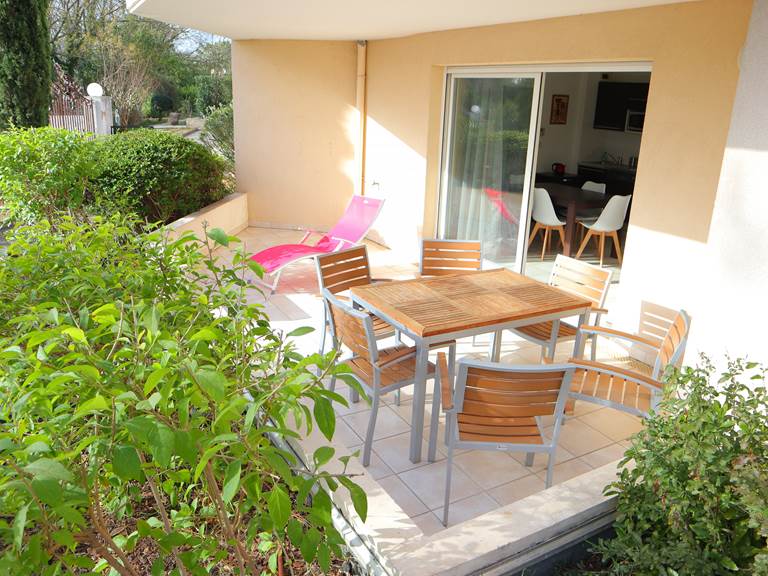 Until 31 dec 21
5 nuits
2 pièces supérieur vue Jardin #204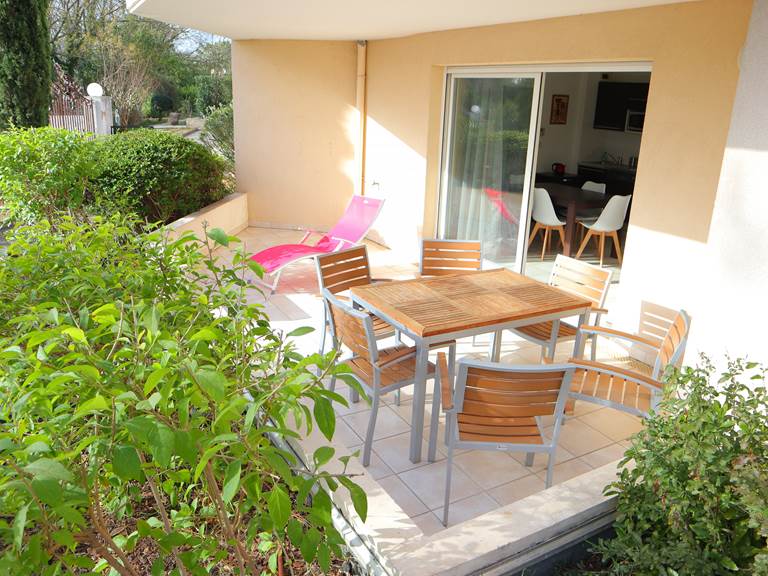 Until 31 dec 21
3 nuits
2 pièces supérieur vue Jardin #204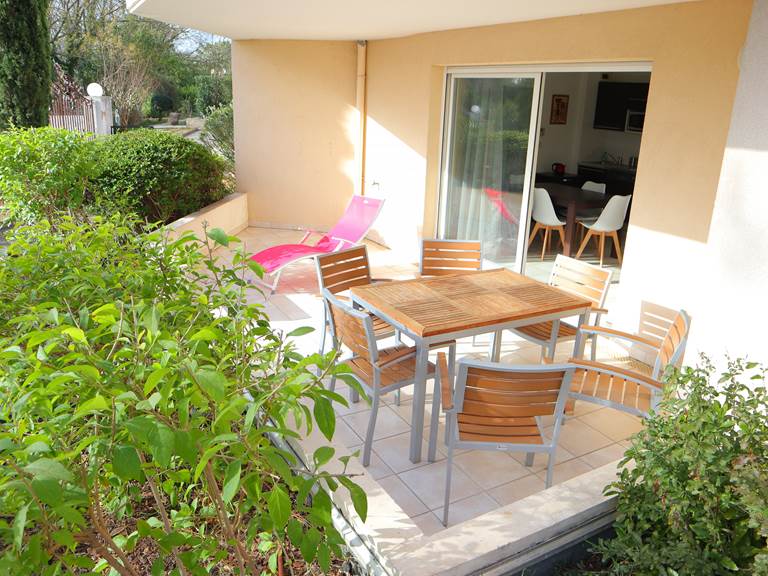 Until 31 dec 21
10 nuits
2 pièces supérieur vue Jardin #204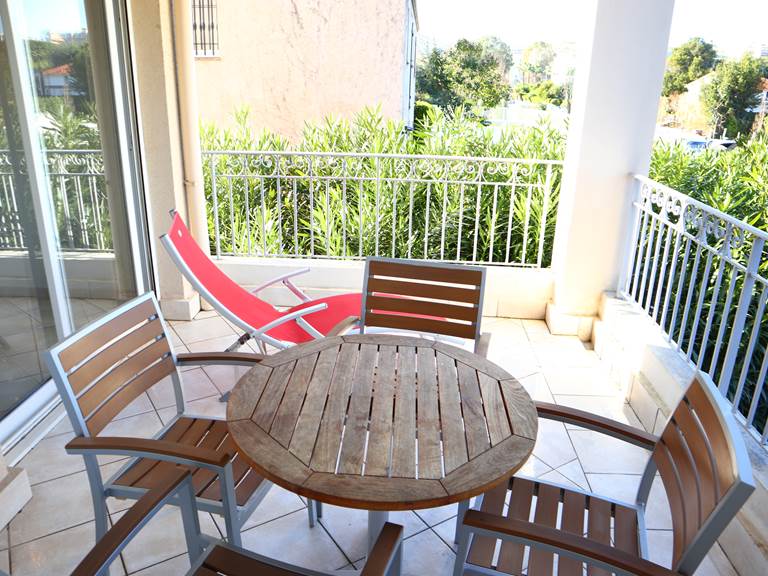 Until 31 dec 21
6 nuits
2 pièces vue Jardin #211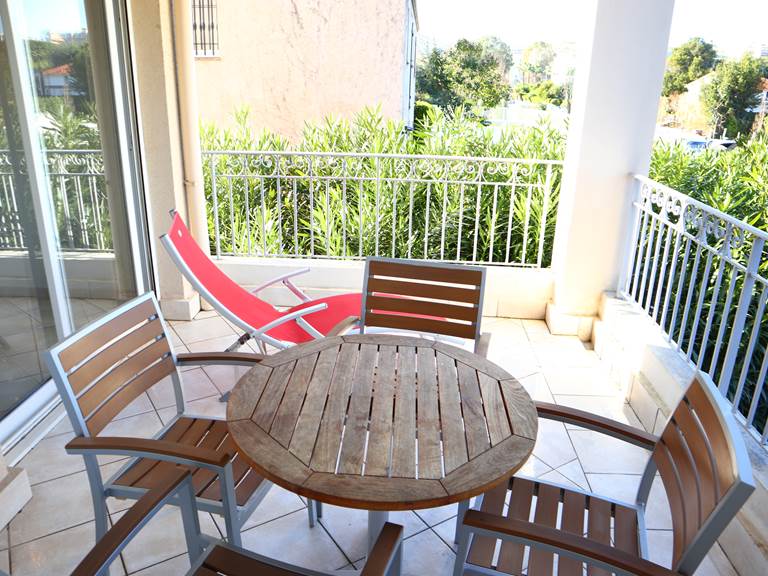 Until 31 dec 21
7 nuits
2 pièces vue Jardin #211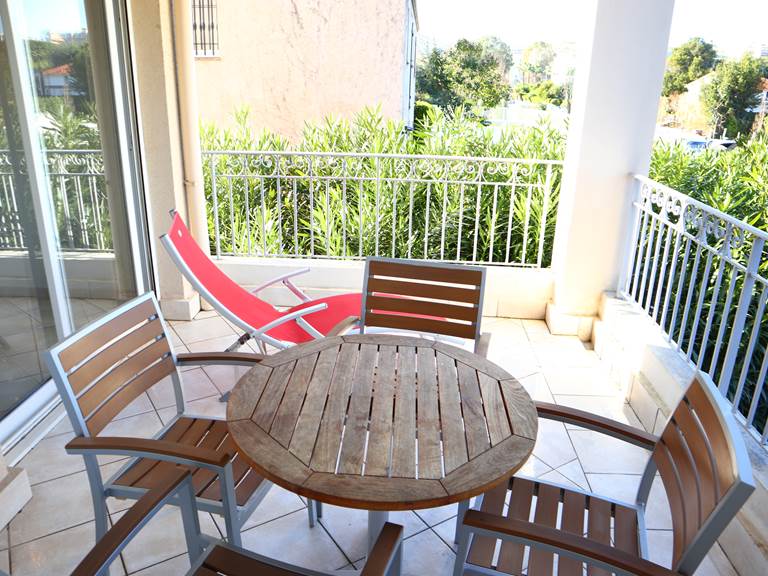 Until 31 dec 21
4 nuits
2 pièces vue Jardin #211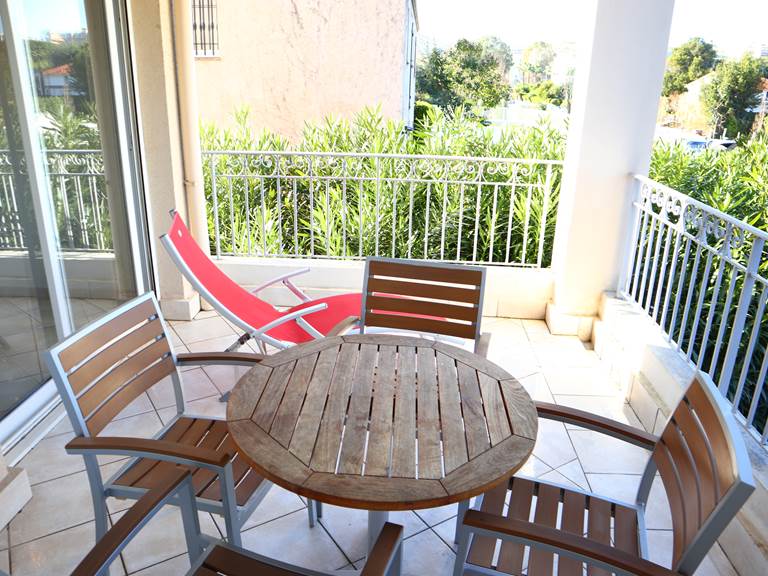 Until 31 dec 21
9 nuits
2 pièces vue Jardin #211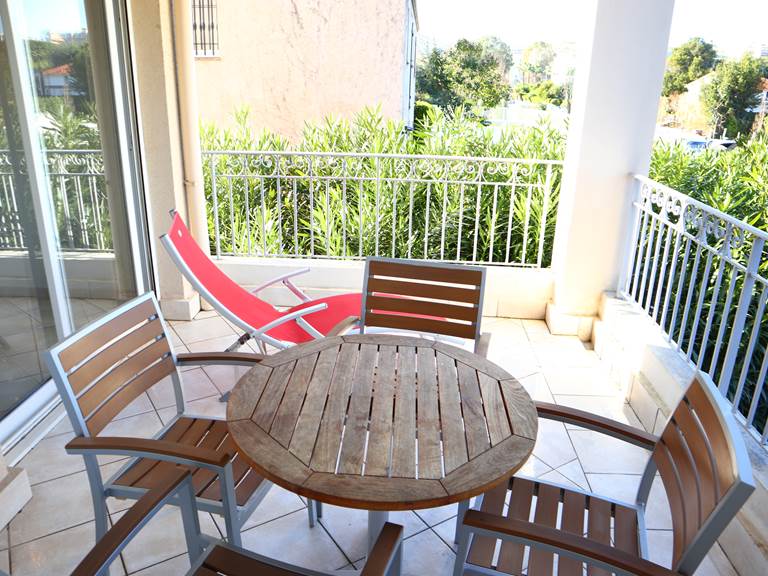 Until 31 dec 21
5 nuits
2 pièces vue Jardin #211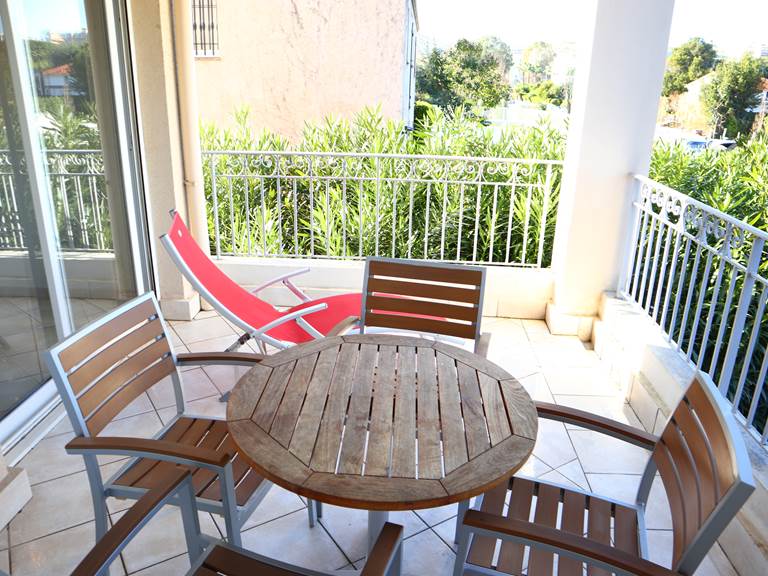 Until 31 dec 21
3 nuits
2 pièces vue Jardin #211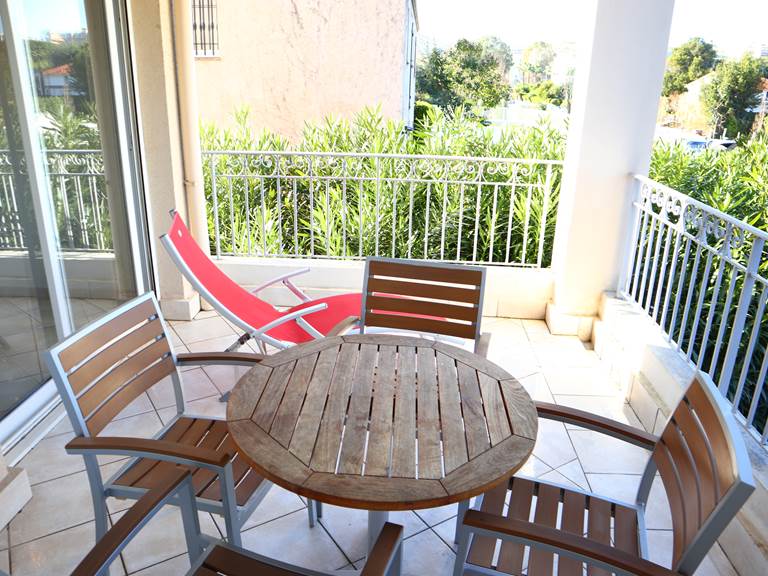 Until 31 dec 21
2 nuits
2 pièces vue Jardin #211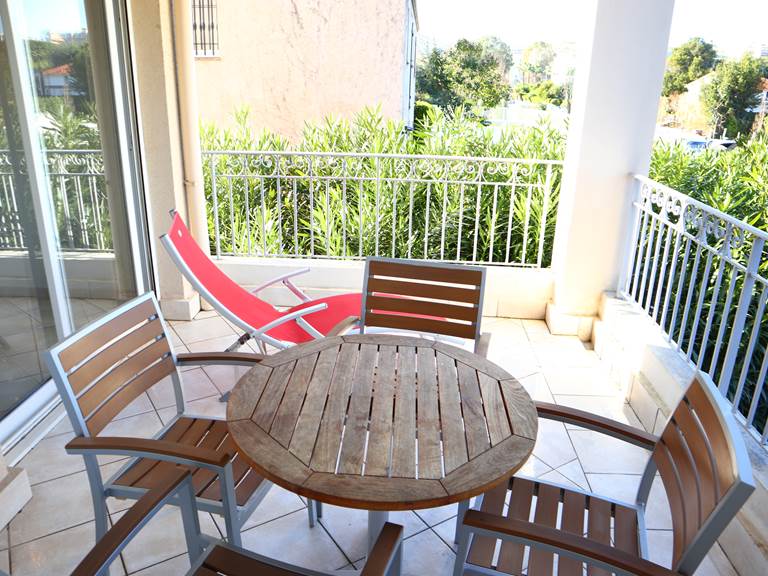 Until 31 dec 21
10 nuits
2 pièces vue Jardin #211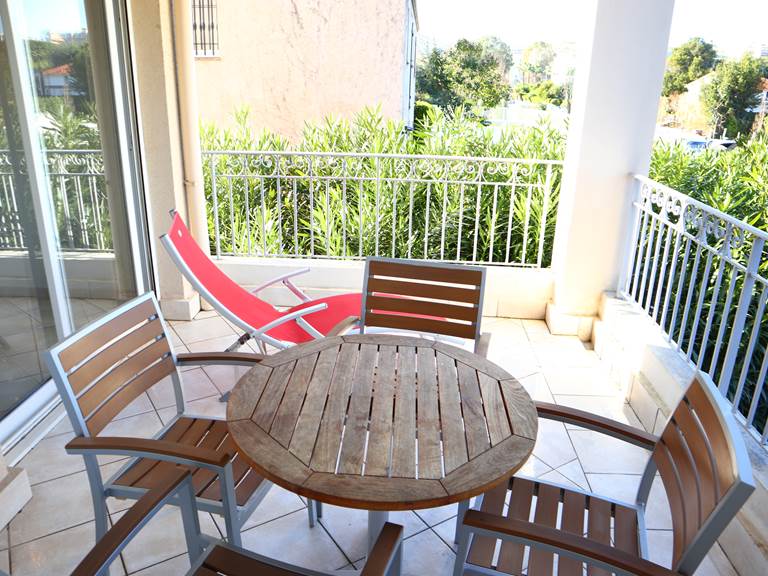 Until 31 dec 21
8 nuits
2 pièces vue Jardin #211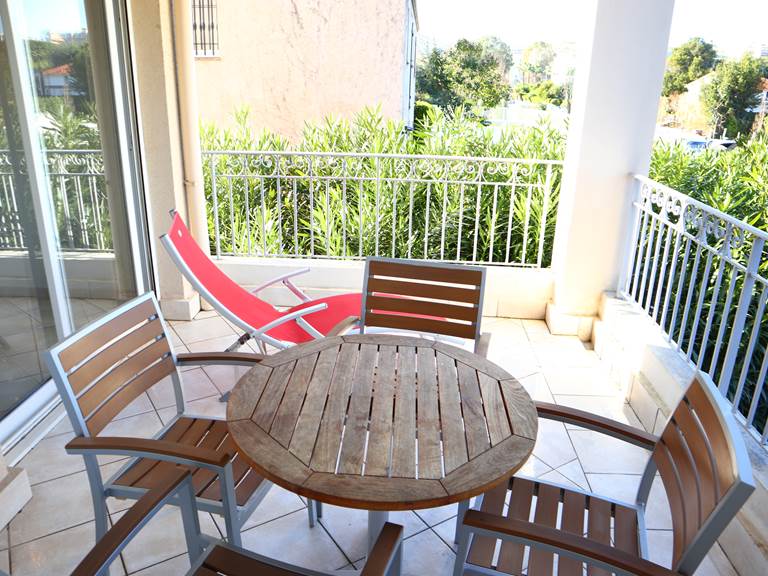 Until 31 dec 21
11 nuits
2 pièces vue Jardin #211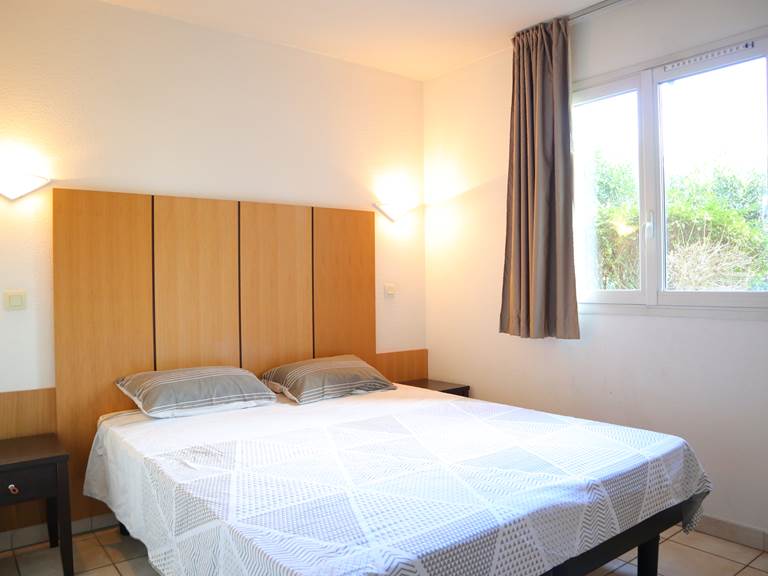 Until 31 dec 21
4 nuits
2 pièces vue Jardin #212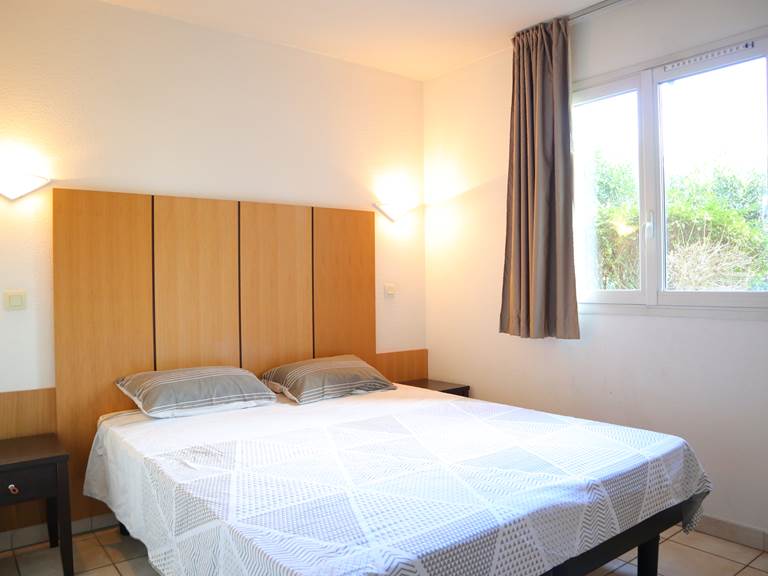 Until 31 dec 21
9 nuits
2 pièces vue Jardin #212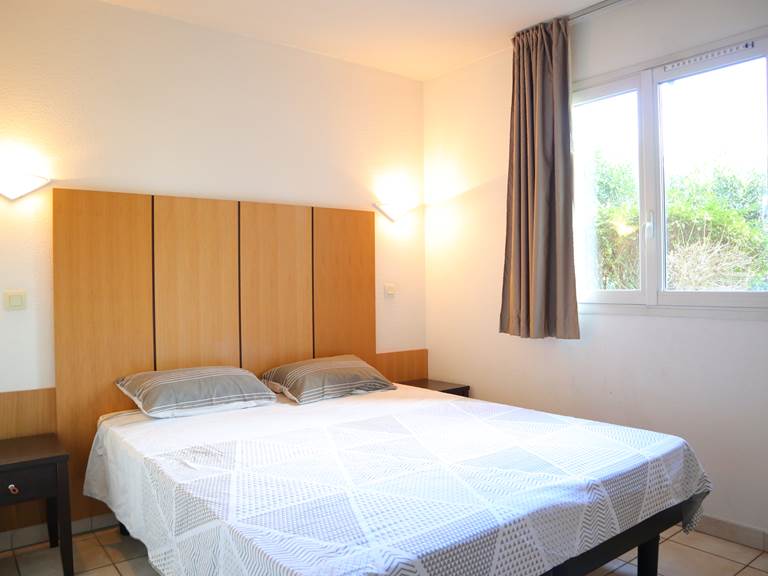 Until 31 dec 21
2 nuits
2 pièces vue Jardin #212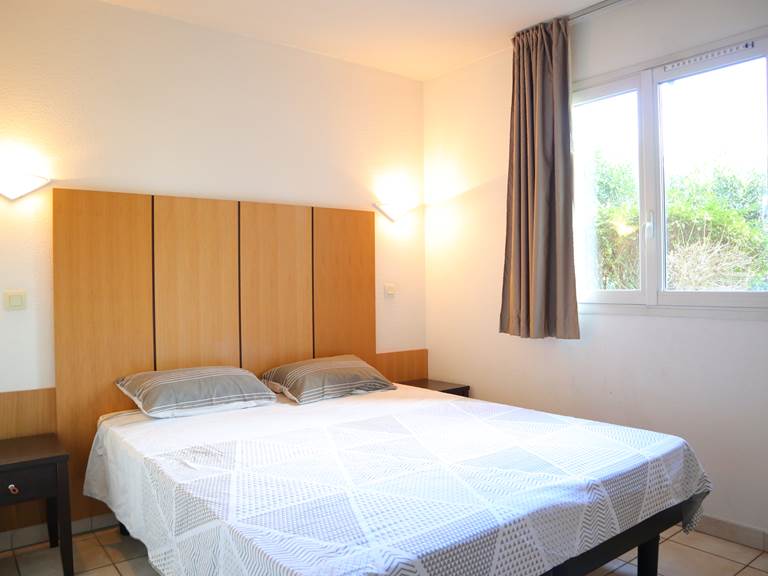 Until 31 dec 21
8 nuits
2 pièces vue Jardin #212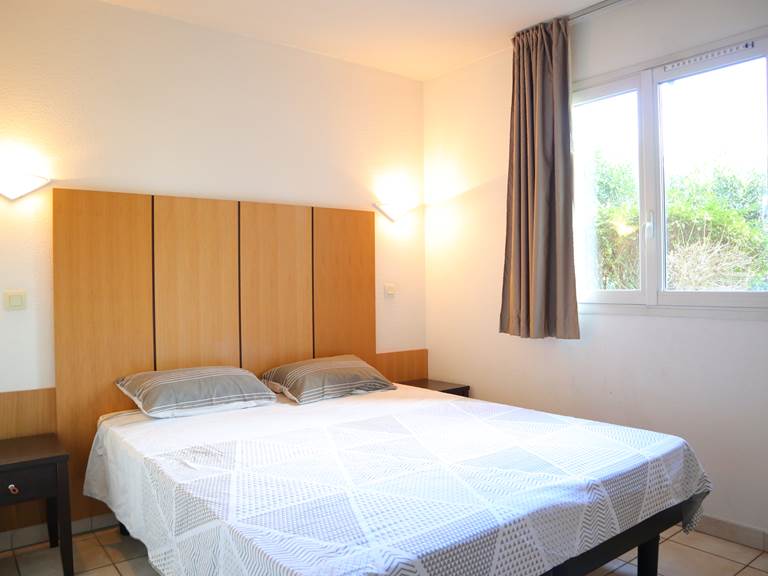 Until 31 dec 21
10 nuits
2 pièces vue Jardin #212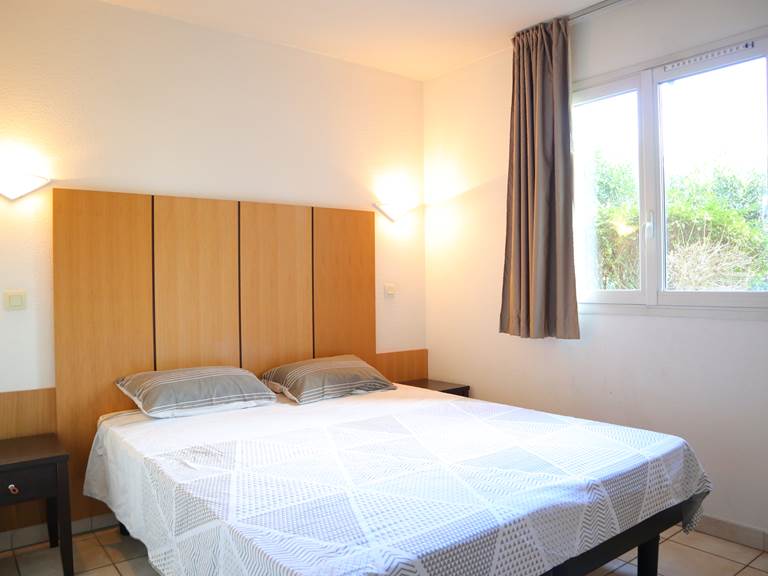 Until 31 dec 21
5 nuits
2 pièces vue Jardin #212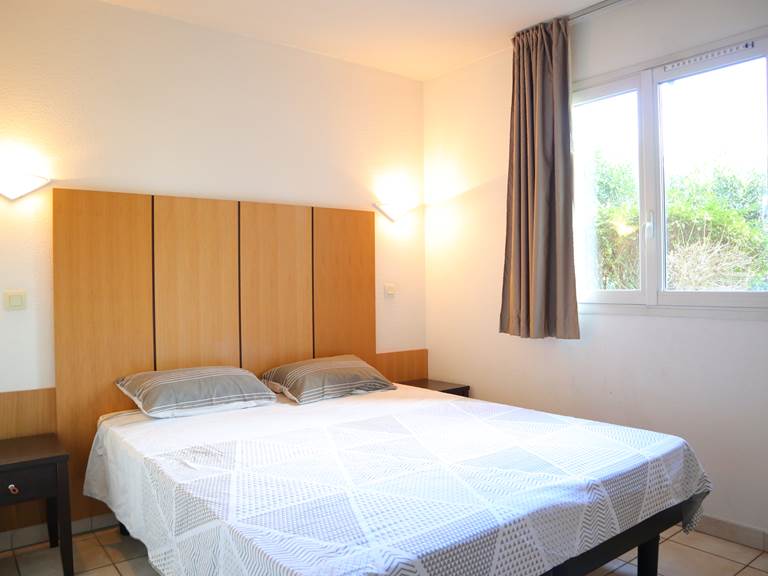 Until 31 dec 21
11 nuits
2 pièces vue Jardin #212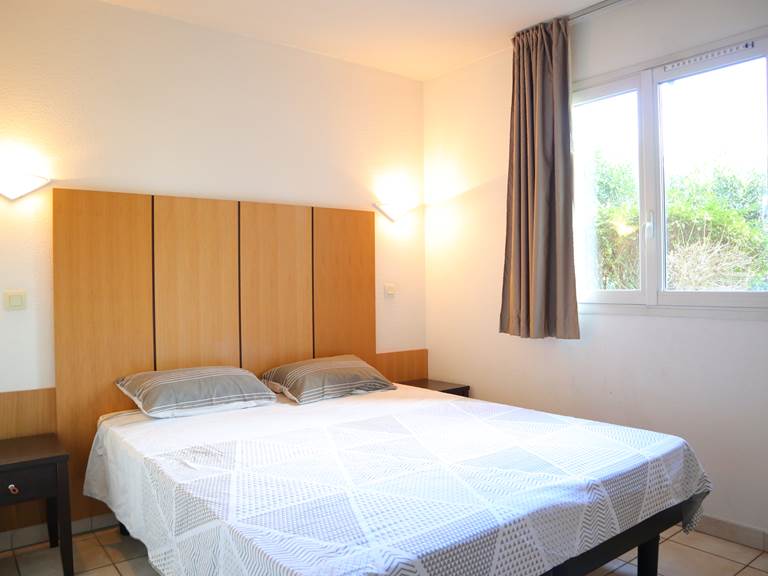 Until 31 dec 21
3 nuits
2 pièces vue Jardin #212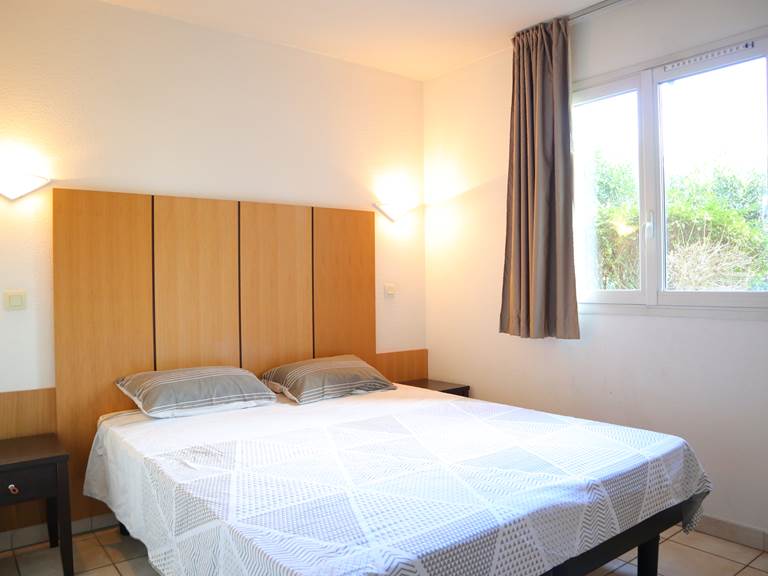 Until 31 dec 21
6 nuits
2 pièces vue Jardin #212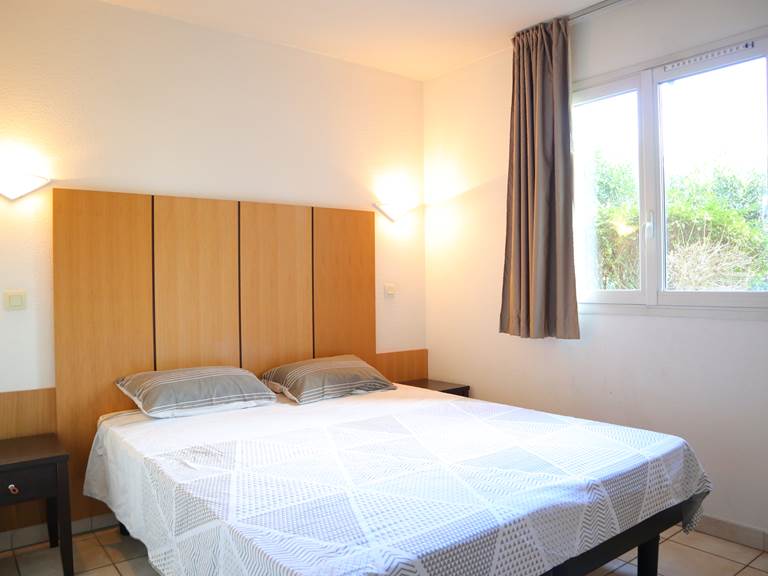 Until 31 dec 21
7 nuits
2 pièces vue Jardin #212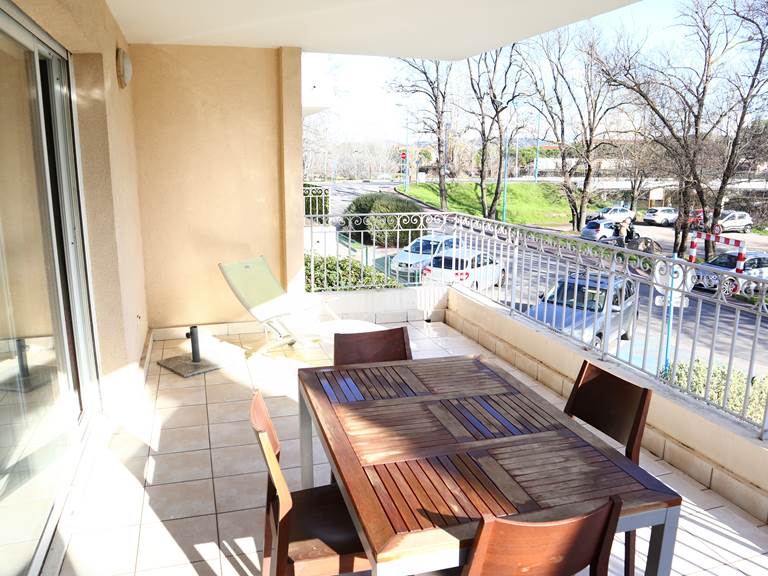 Until 31 dec 21
4 nuits
2 pièces supérieur vue Jardin #215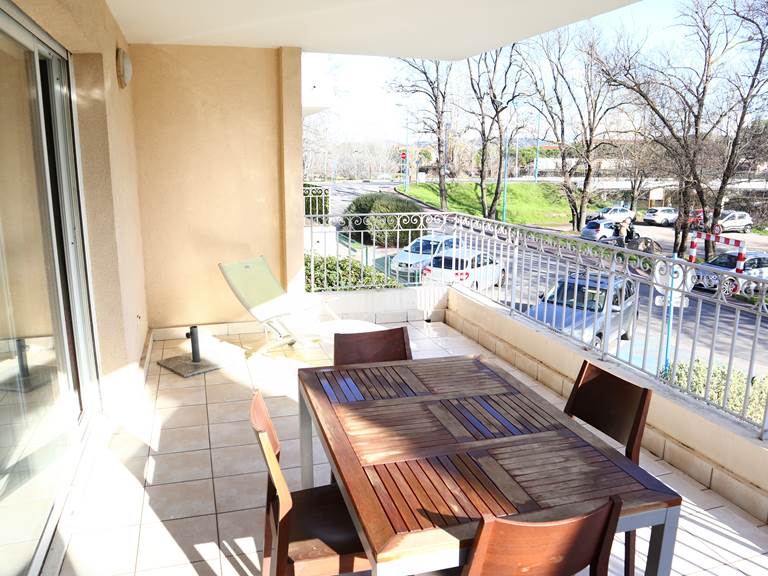 Until 31 dec 21
3 nuits
2 pièces supérieur vue Jardin #215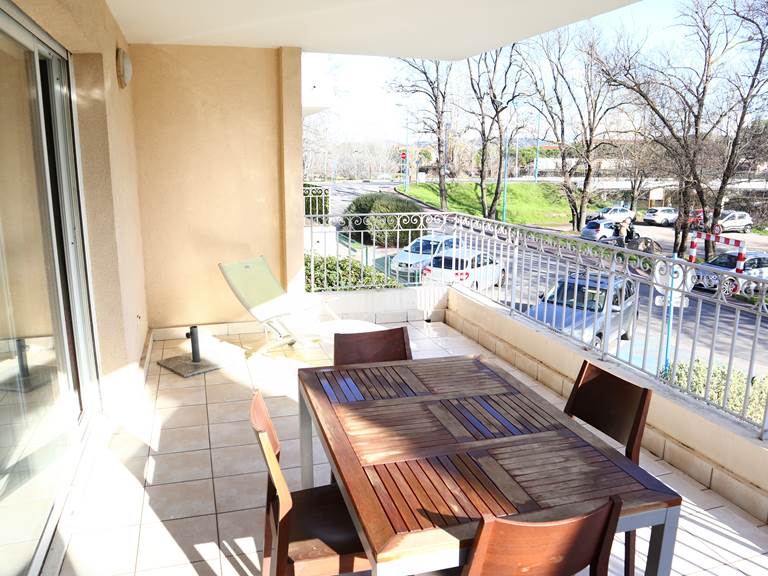 Until 31 dec 21
8 nuits
2 pièces supérieur vue Jardin #215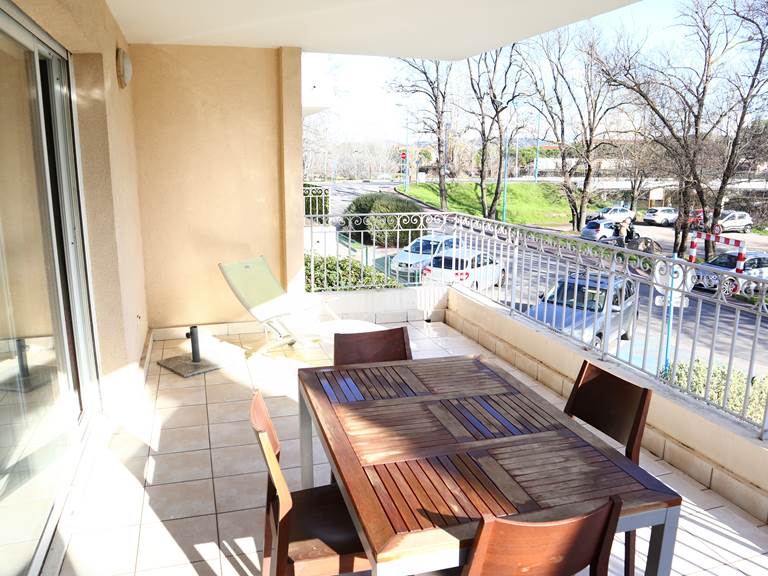 Until 31 dec 21
5 nuits
2 pièces supérieur vue Jardin #215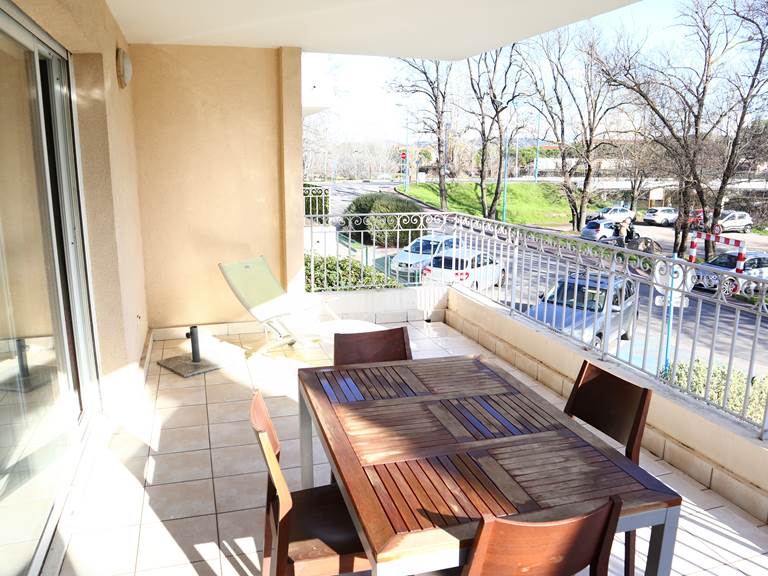 Until 31 dec 21
10 nuits
2 pièces supérieur vue Jardin #215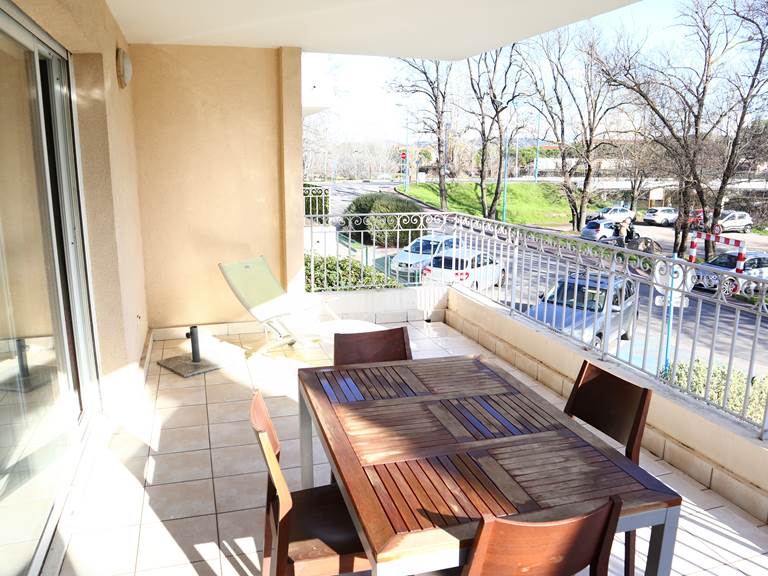 Until 31 dec 21
11 nuits
2 pièces supérieur vue Jardin #215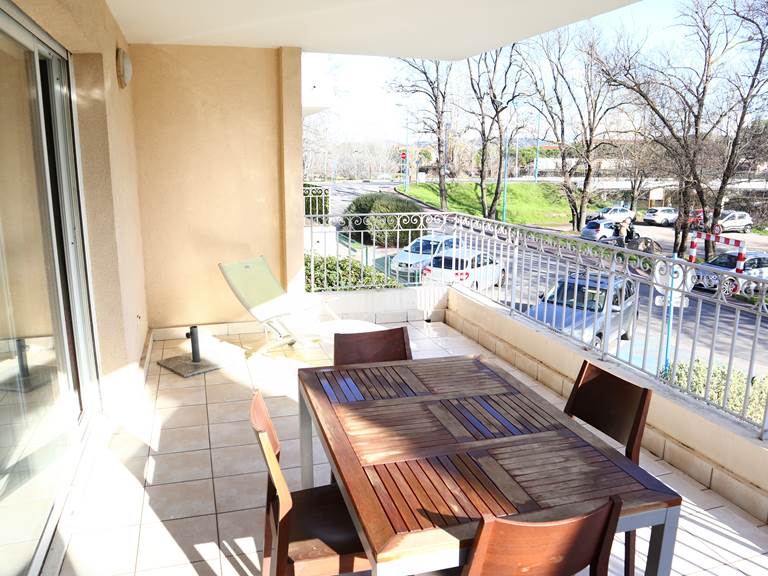 Until 31 dec 21
2 nuits
2 pièces supérieur vue Jardin #215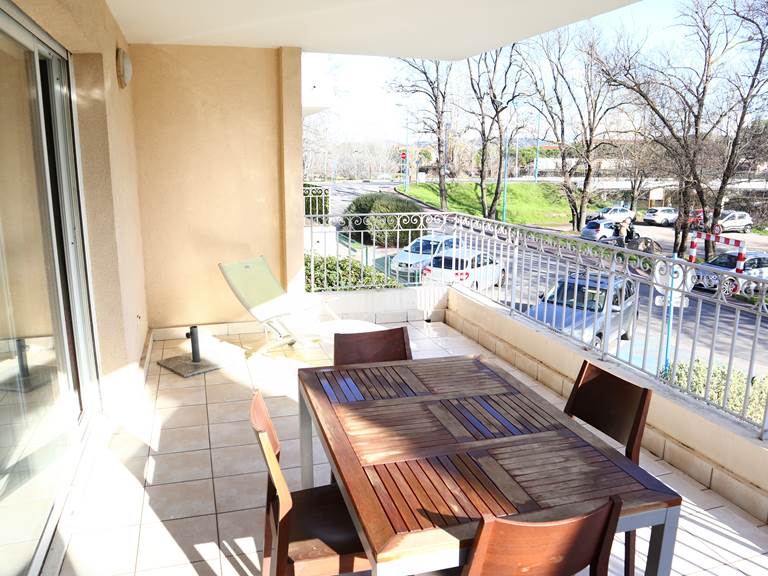 Until 31 dec 21
6 nuits
2 pièces supérieur vue Jardin #215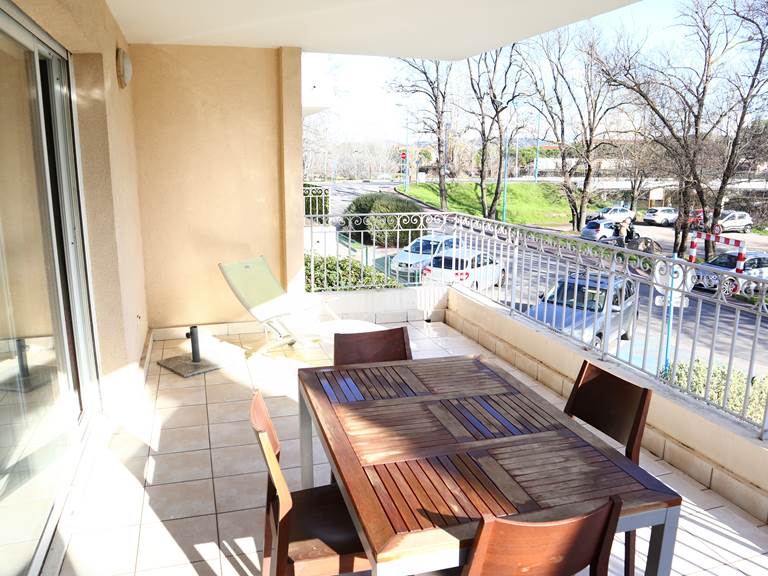 Until 31 dec 21
7 nuits
2 pièces supérieur vue Jardin #215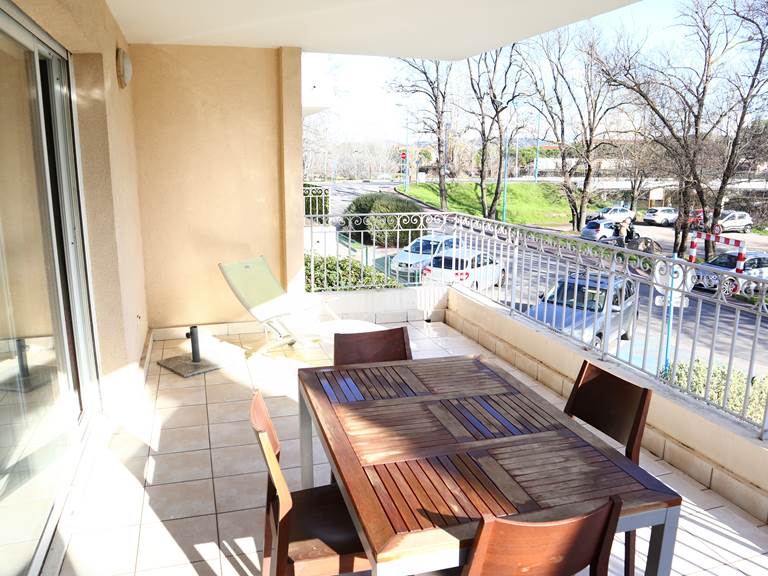 Until 31 dec 21
9 nuits
2 pièces supérieur vue Jardin #215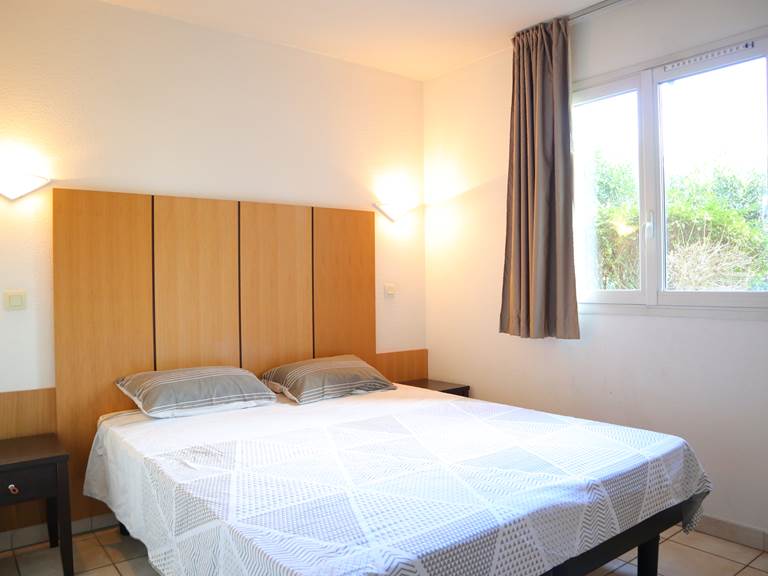 Until 31 dec 21
4 nuits
2 pièces vue Jardin #222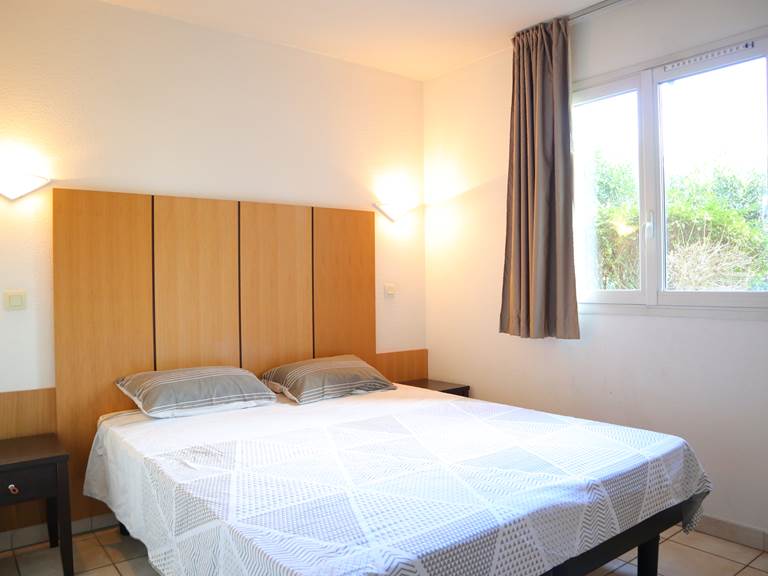 Until 31 dec 21
6 nuits
2 pièces vue Jardin #222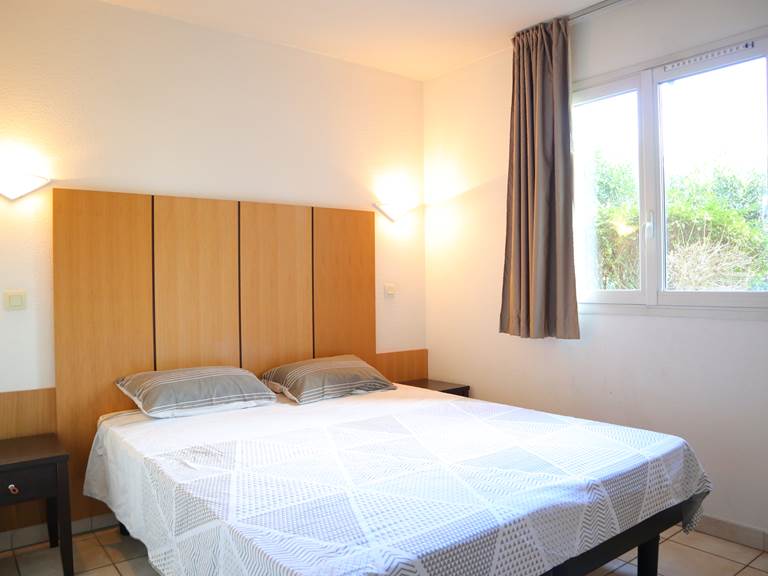 Until 31 dec 21
5 nuits
2 pièces vue Jardin #222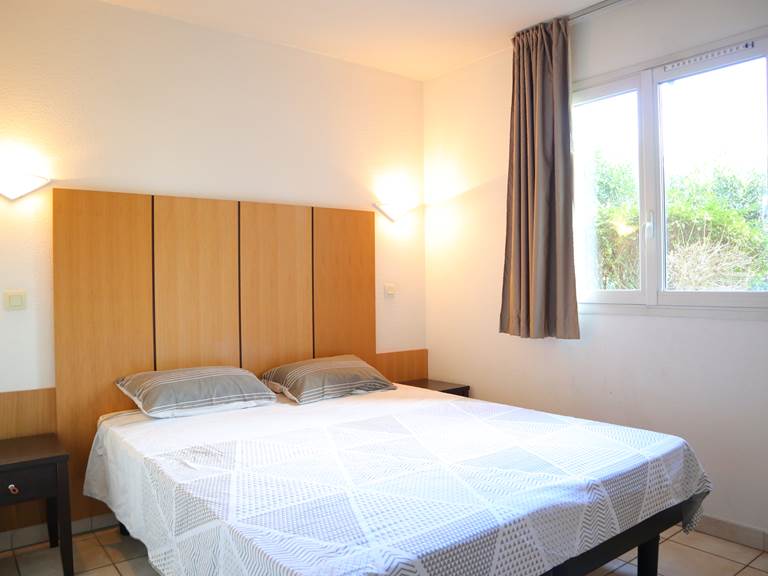 Until 31 dec 21
10 nuits
2 pièces vue Jardin #222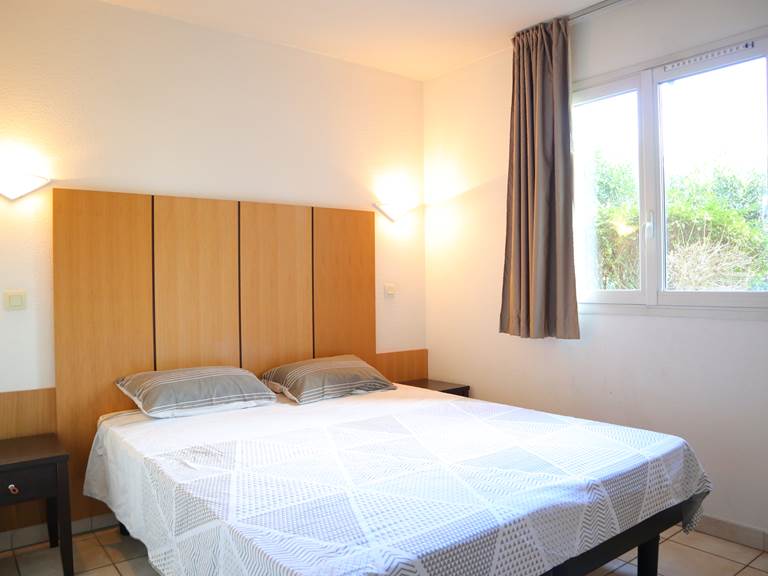 Until 31 dec 21
8 nuits
2 pièces vue Jardin #222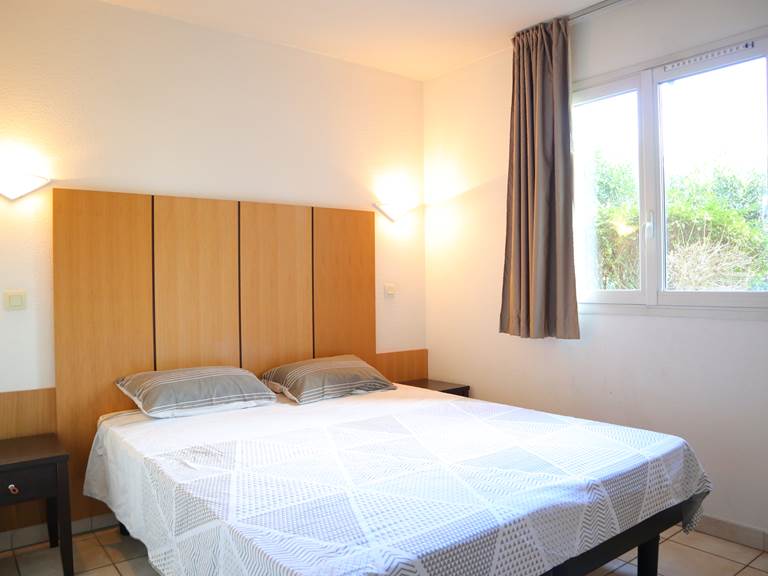 Until 31 dec 21
7 nuits
2 pièces vue Jardin #222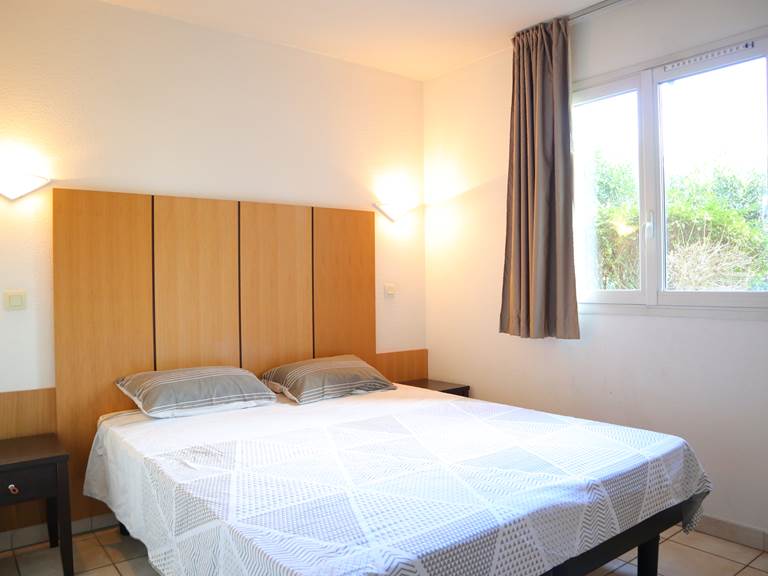 Until 31 dec 21
9 nuits
2 pièces vue Jardin #222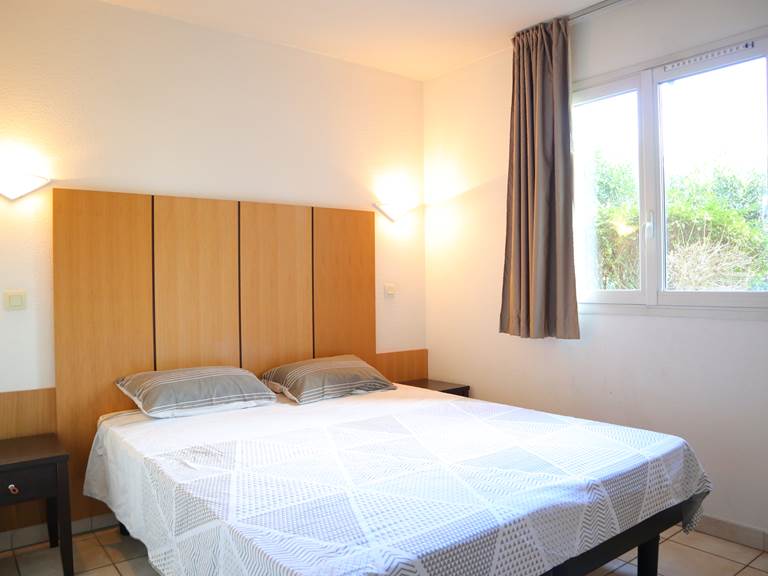 Until 31 dec 21
A partir de 2 nuitées
2 pièces vue Jardin #222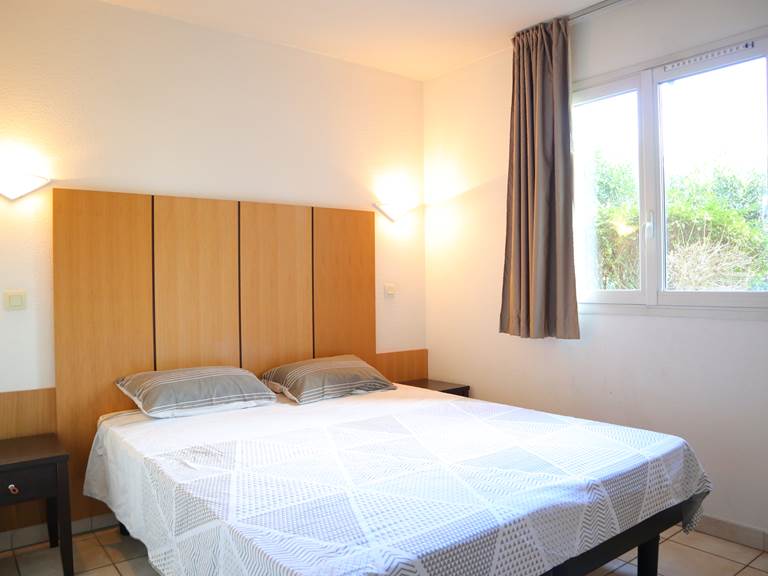 Until 31 dec 21
3 nuits
2 pièces vue Jardin #222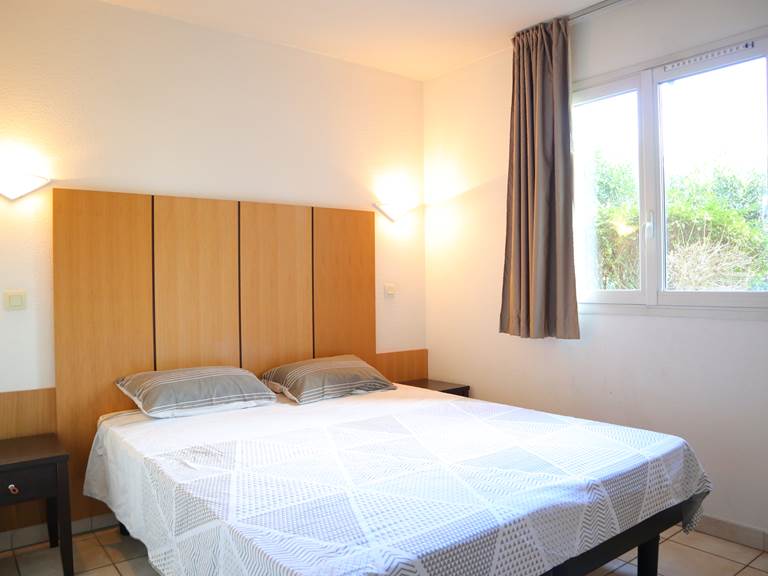 Until 31 dec 21
2 nuits
2 pièces vue Jardin #222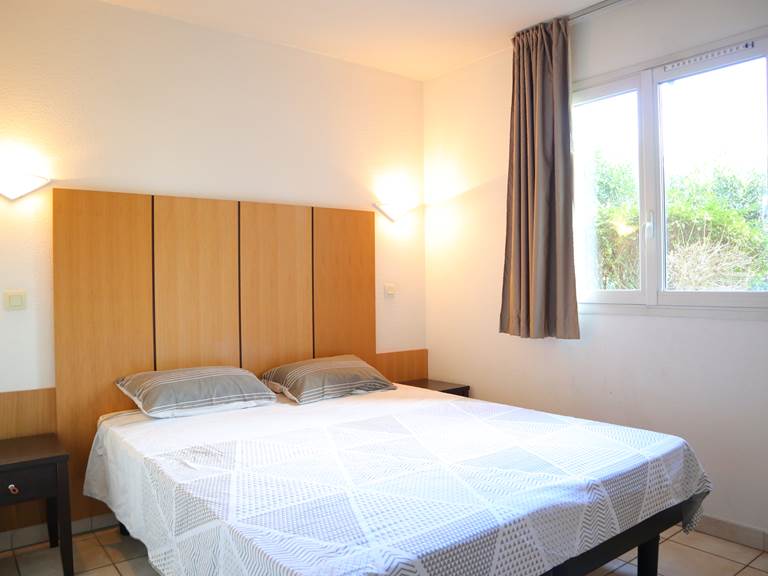 Until 31 dec 21
11 nuits
2 pièces vue Jardin #222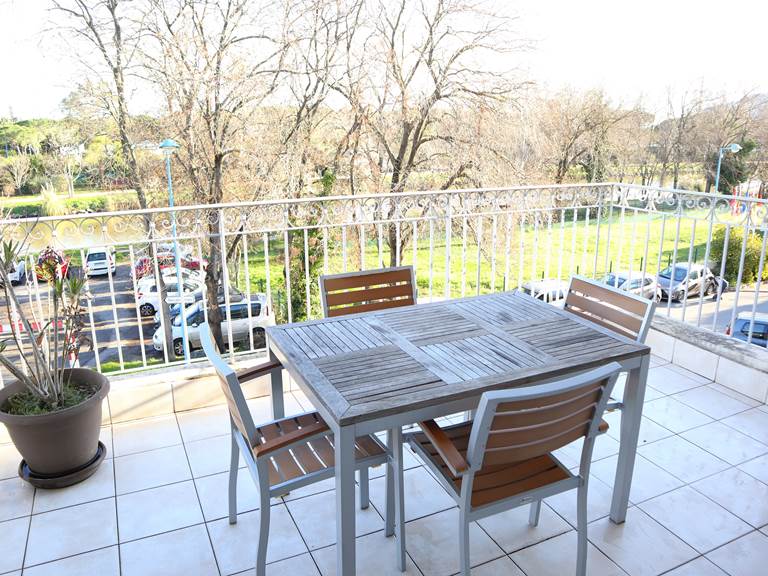 Until 31 dec 21
11 nuits
2 pièces supérieur vue Jardin #223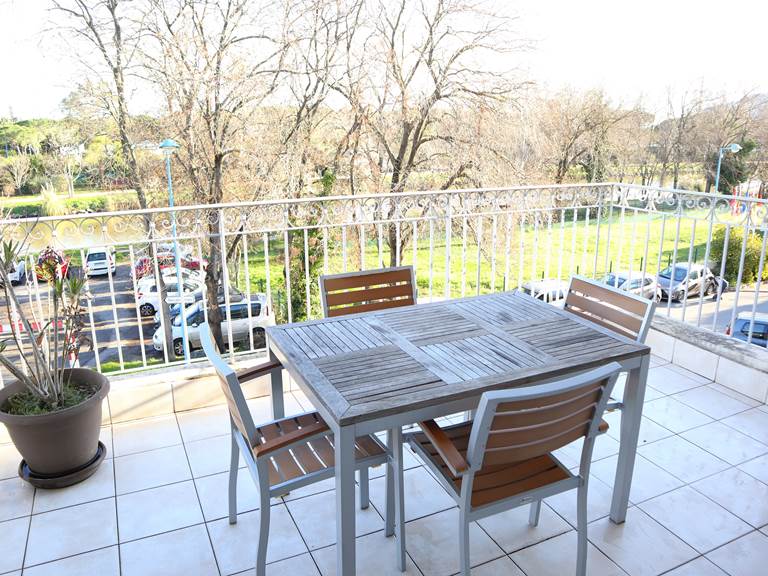 Until 31 dec 21
8 nuits
2 pièces supérieur vue Jardin #223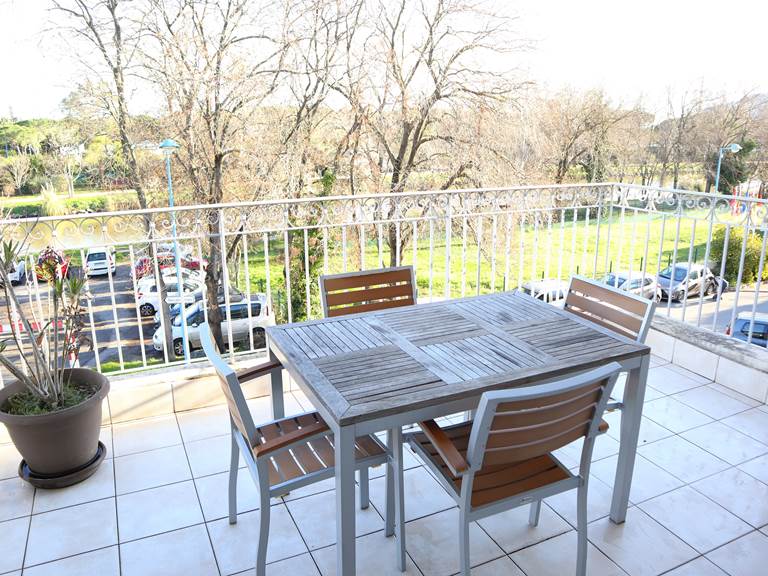 Until 31 dec 21
6 nuits
2 pièces supérieur vue Jardin #223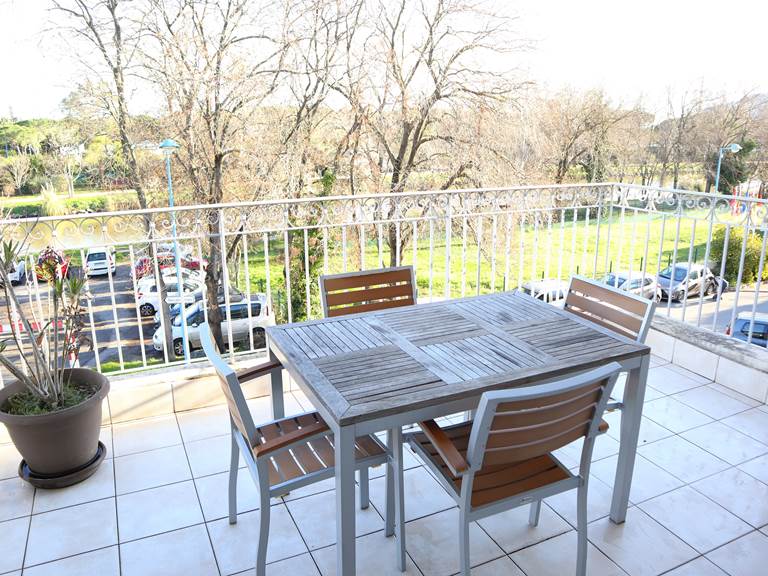 Until 31 dec 21
3 nuits
2 pièces supérieur vue Jardin #223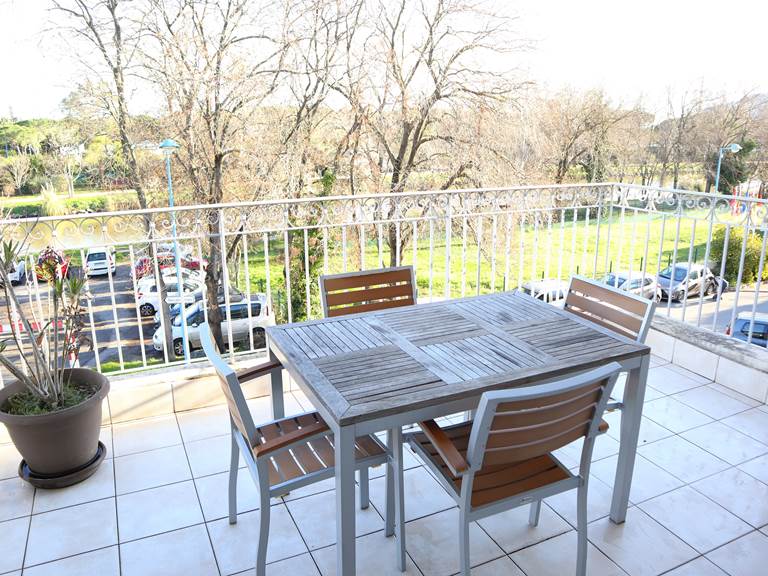 Until 31 dec 21
5 nuits
2 pièces supérieur vue Jardin #223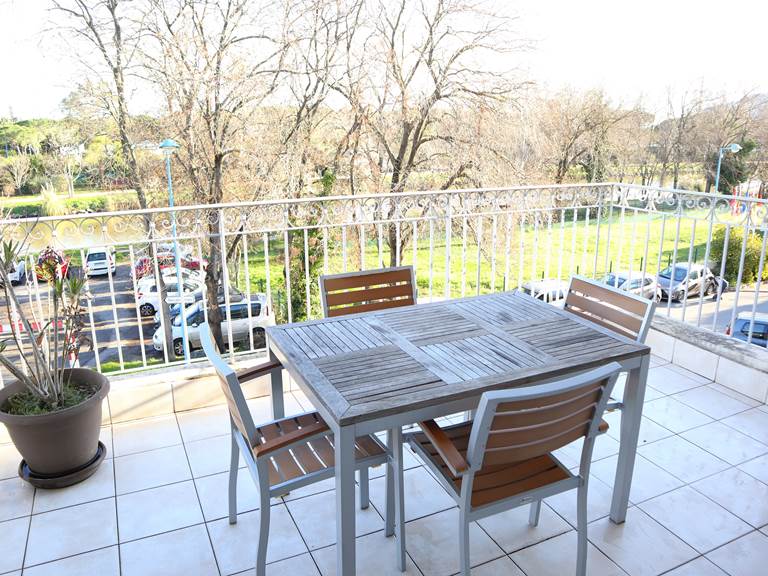 Until 31 dec 21
9 nuits
2 pièces supérieur vue Jardin #223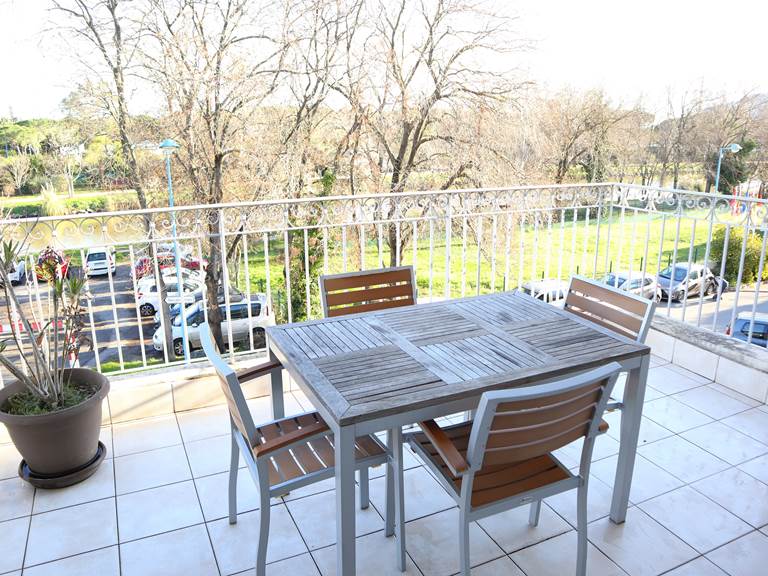 Until 31 dec 21
2 nuits
2 pièces supérieur vue Jardin #223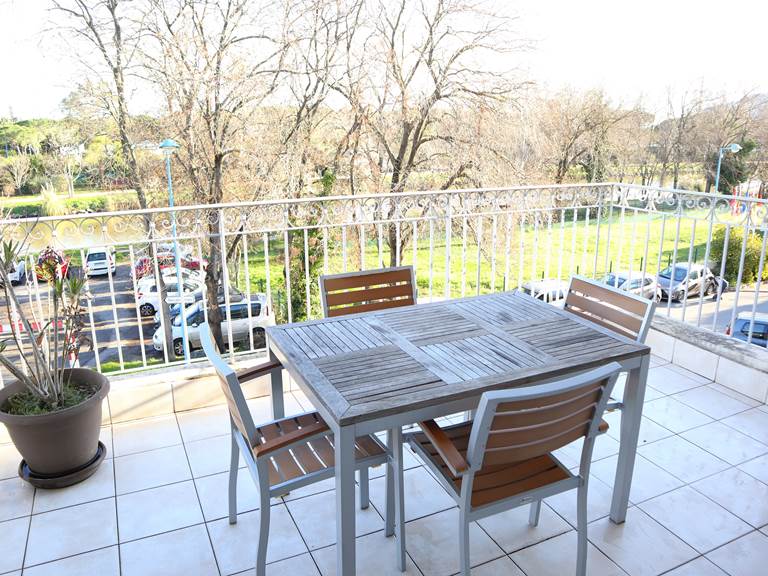 Until 31 dec 21
7 nuits
2 pièces supérieur vue Jardin #223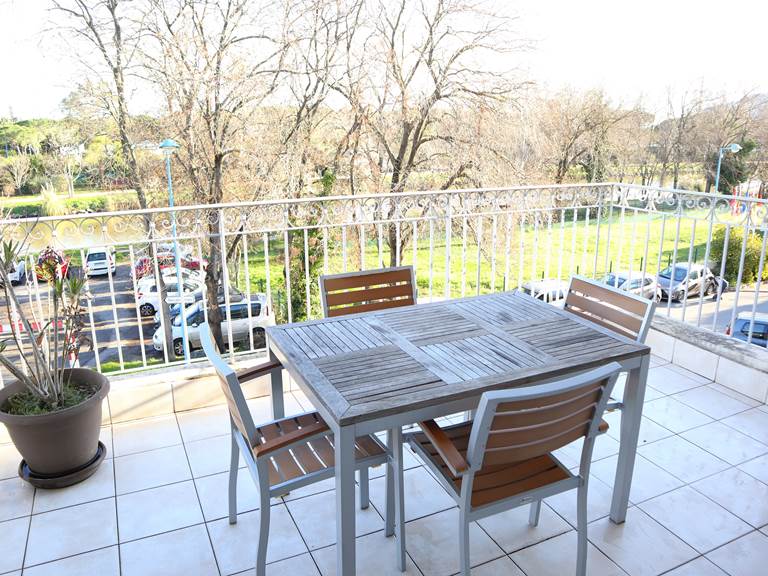 Until 31 dec 21
10 nuits
2 pièces supérieur vue Jardin #223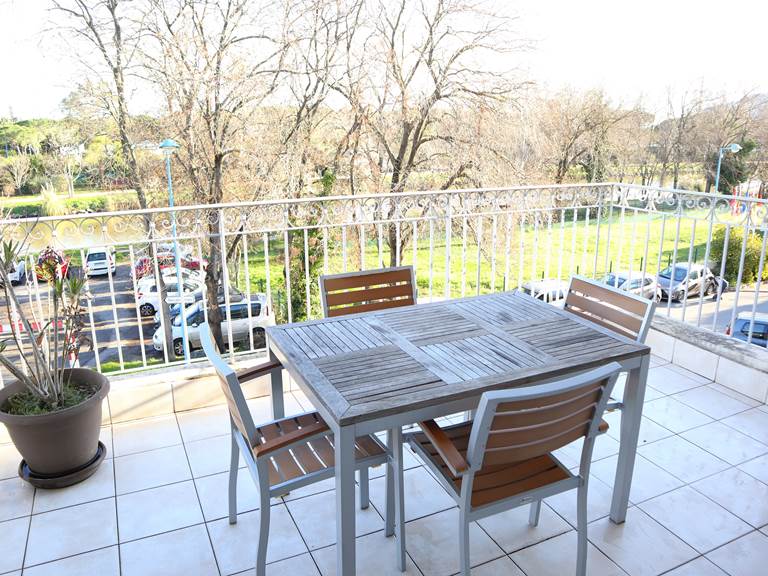 Until 31 dec 21
4 nuits
2 pièces supérieur vue Jardin #223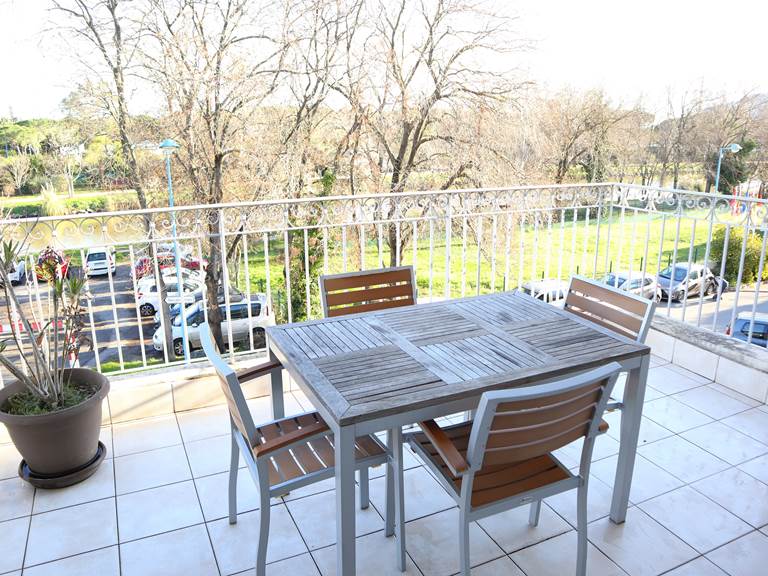 Until 31 dec 21
A partir de 2 nuitées
2 pièces supérieur vue Jardin #223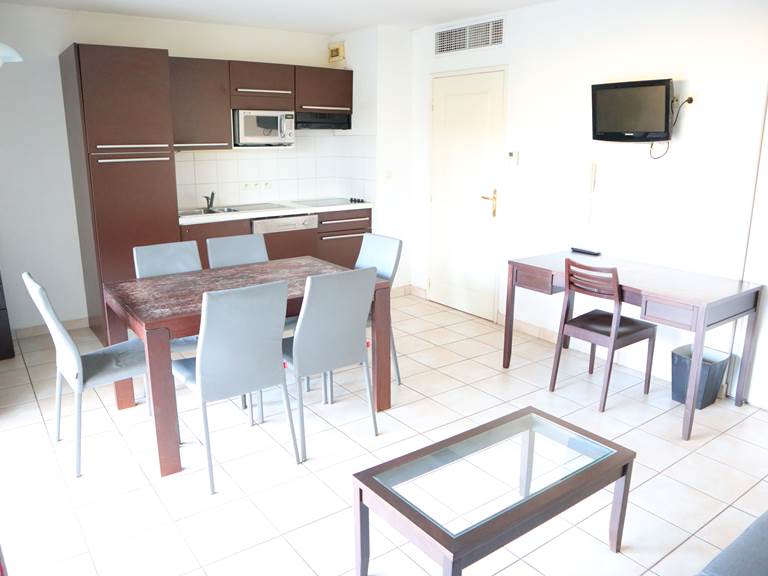 Until 31 dec 21
11 nuits
3 pièces vue Jardin #301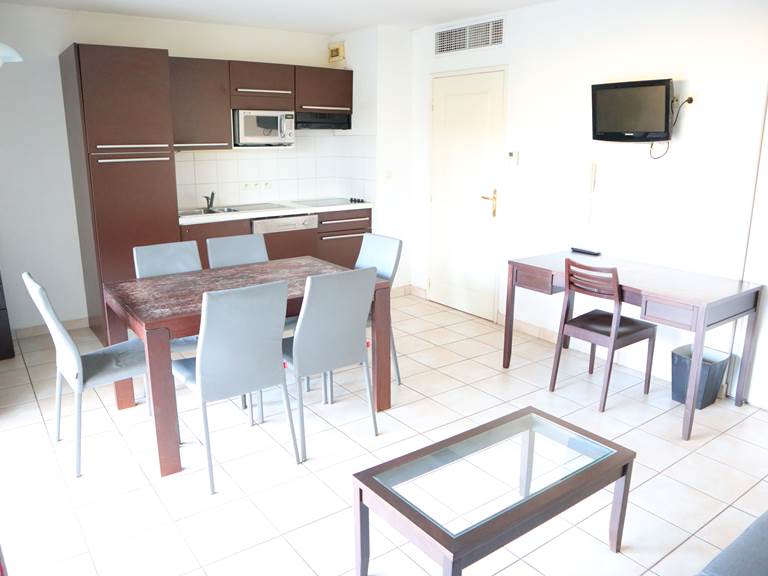 Until 31 dec 21
9 nuits
3 pièces vue Jardin #301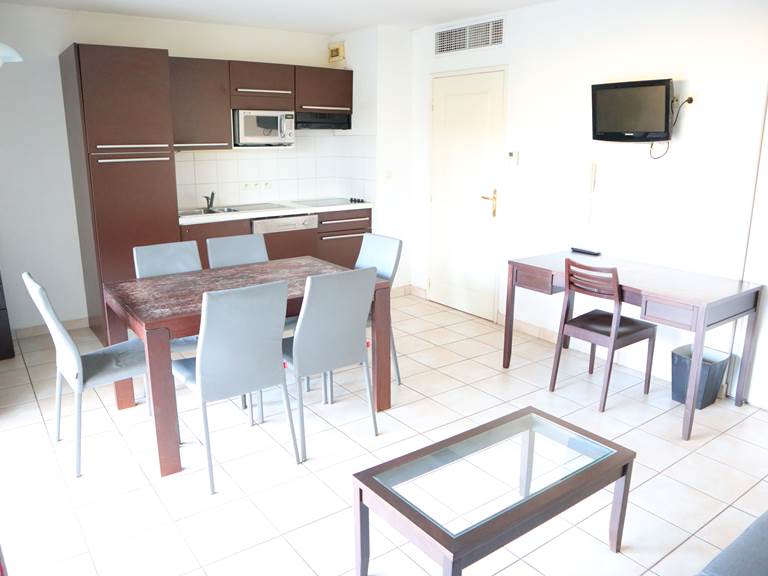 Until 31 dec 21
6 nuits
3 pièces vue Jardin #301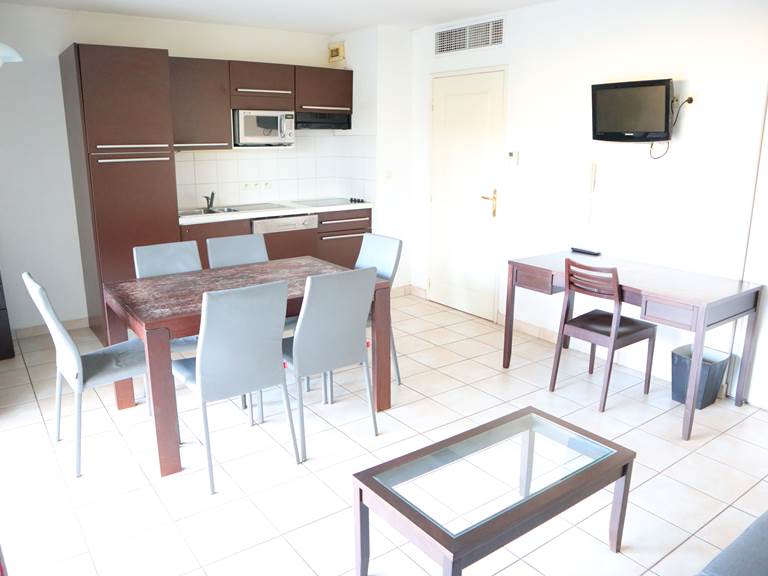 Until 31 dec 21
5 nuits
3 pièces vue Jardin #301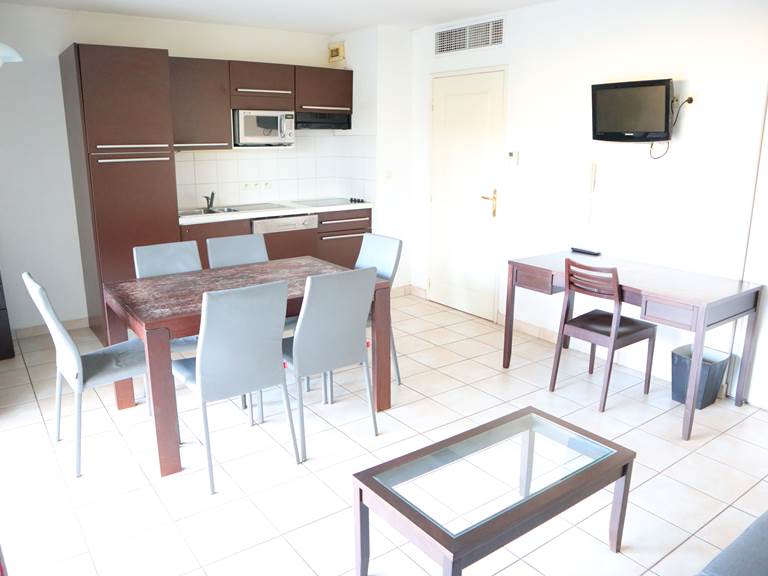 Until 31 dec 21
2 nuits
3 pièces vue Jardin #301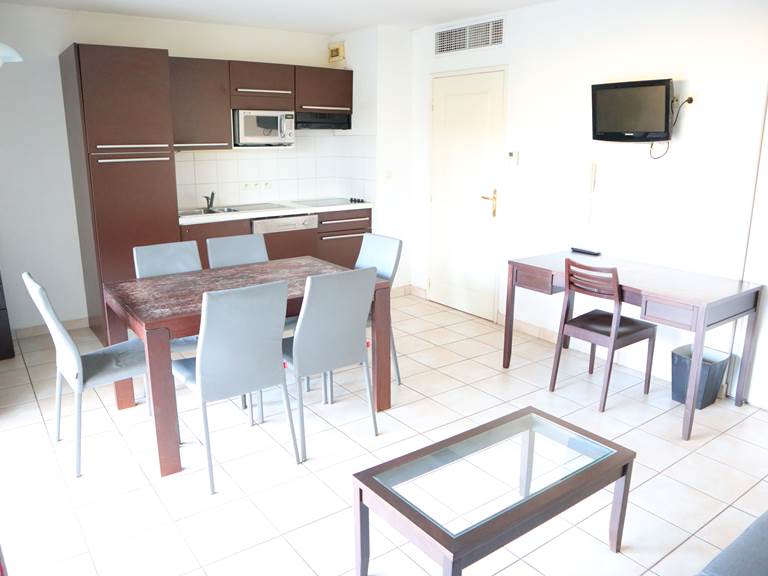 Until 31 dec 21
7 nuits
3 pièces vue Jardin #301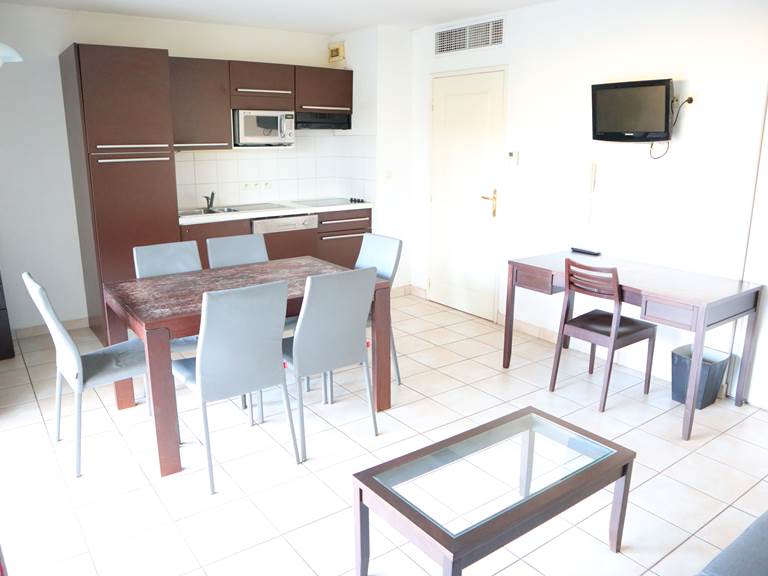 Until 31 dec 21
8 nuits
3 pièces vue Jardin #301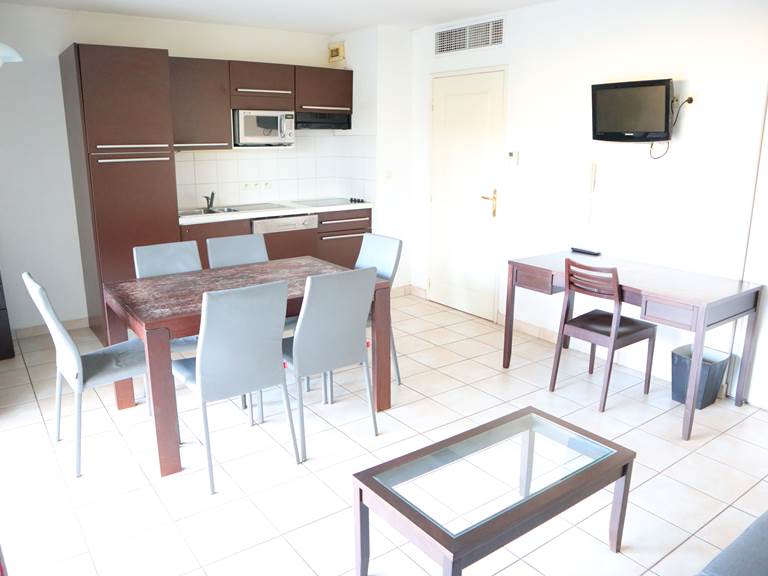 Until 31 dec 21
10 nuits
3 pièces vue Jardin #301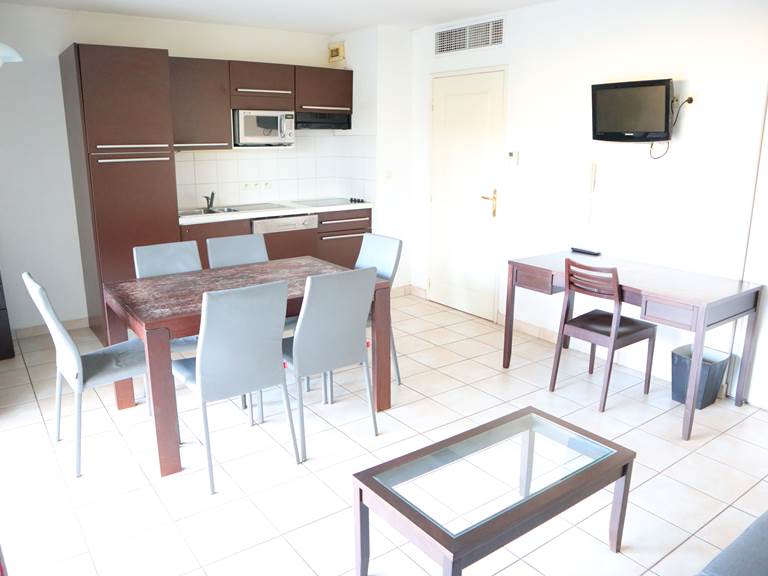 Until 31 dec 21
3 nuits
3 pièces vue Jardin #301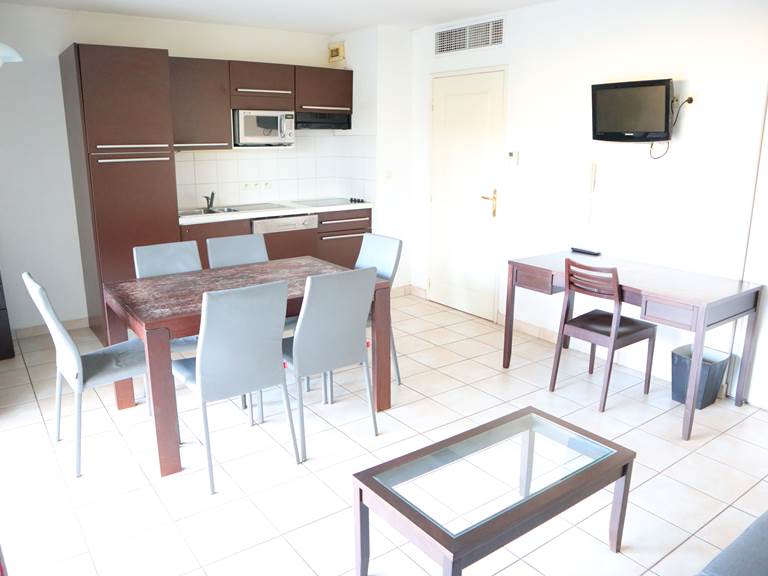 Until 31 dec 21
4 nuits
3 pièces vue Jardin #301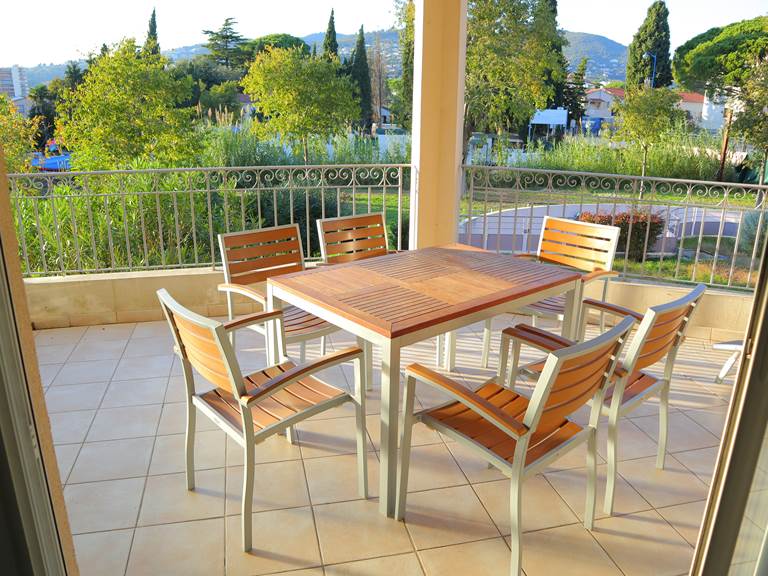 Until 31 dec 21
7 nuits
3 pièces vue Jardin #311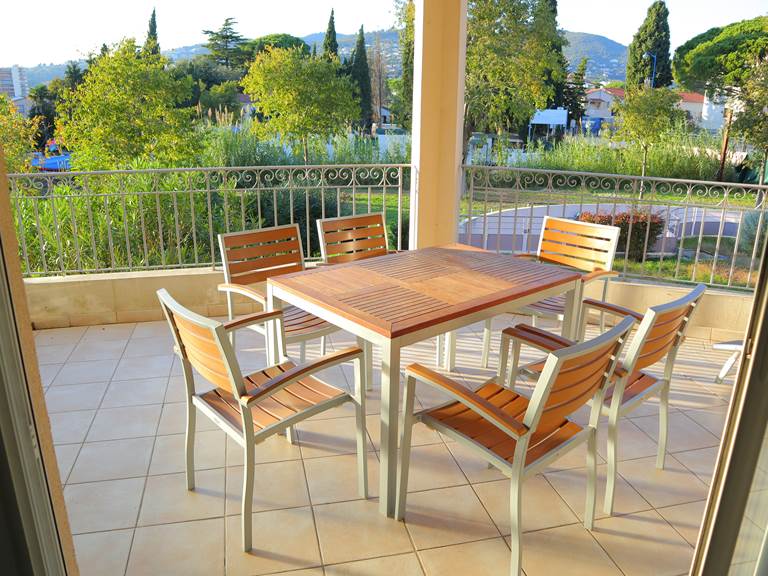 Until 31 dec 21
11 nuits
3 pièces vue Jardin #311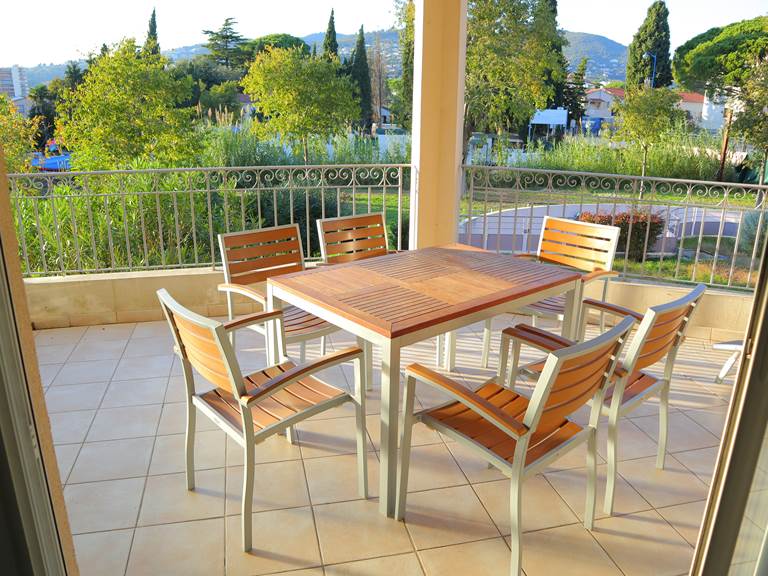 Until 31 dec 21
2 nuits
3 pièces vue Jardin #311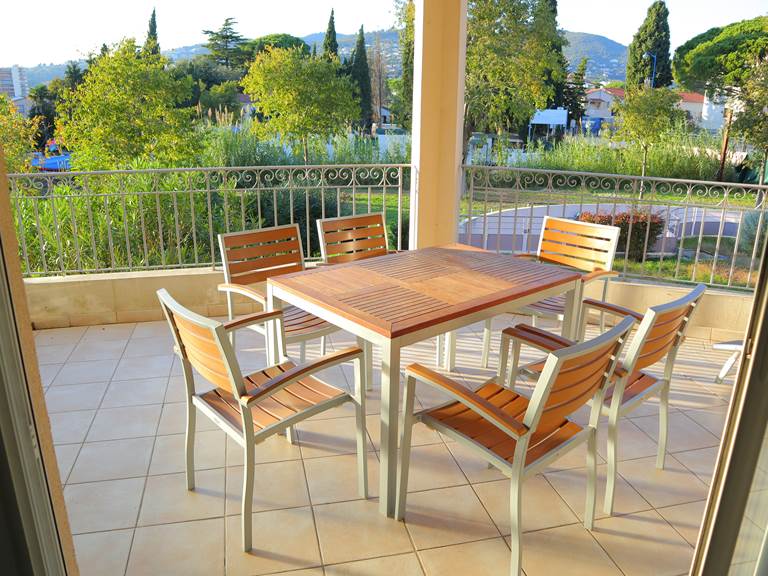 Until 31 dec 21
9 nuits
3 pièces vue Jardin #311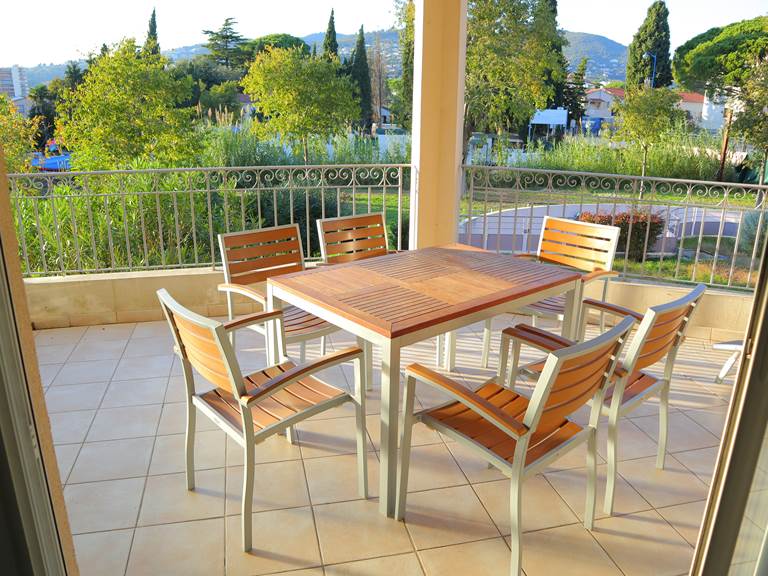 Until 31 dec 21
10 nuits
3 pièces vue Jardin #311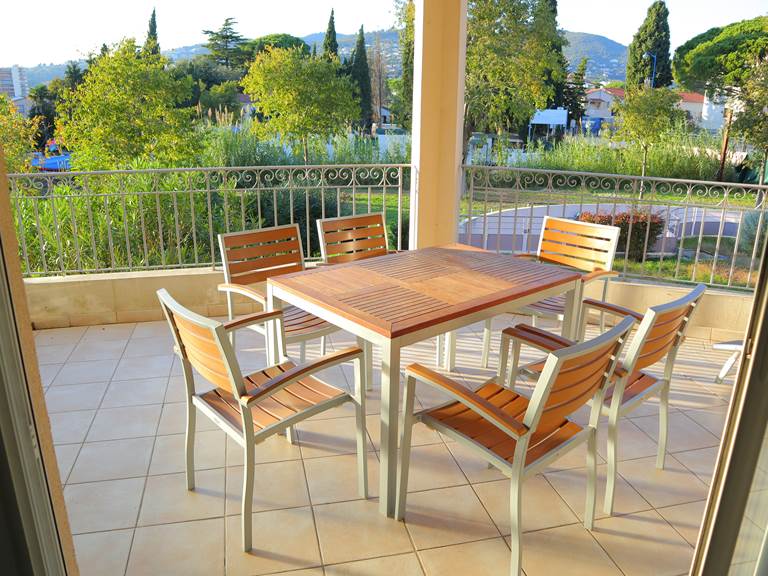 Until 31 dec 21
3 nuits
3 pièces vue Jardin #311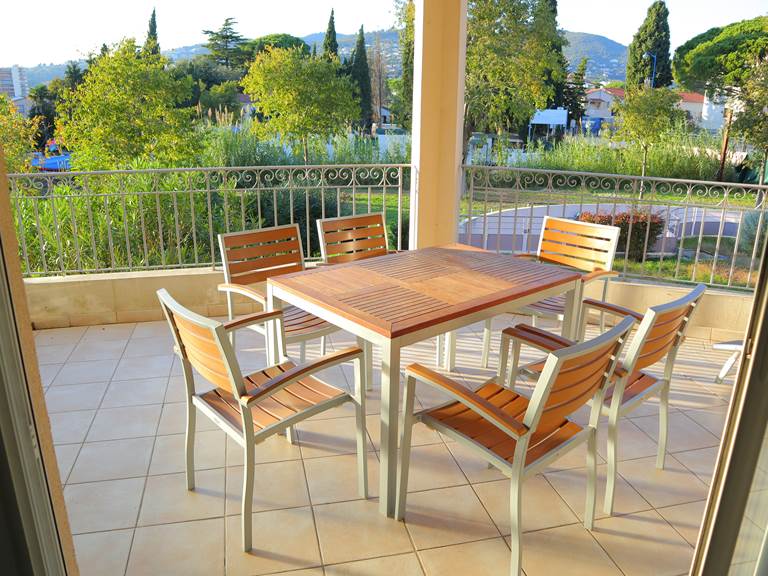 Until 31 dec 21
8 nuits
3 pièces vue Jardin #311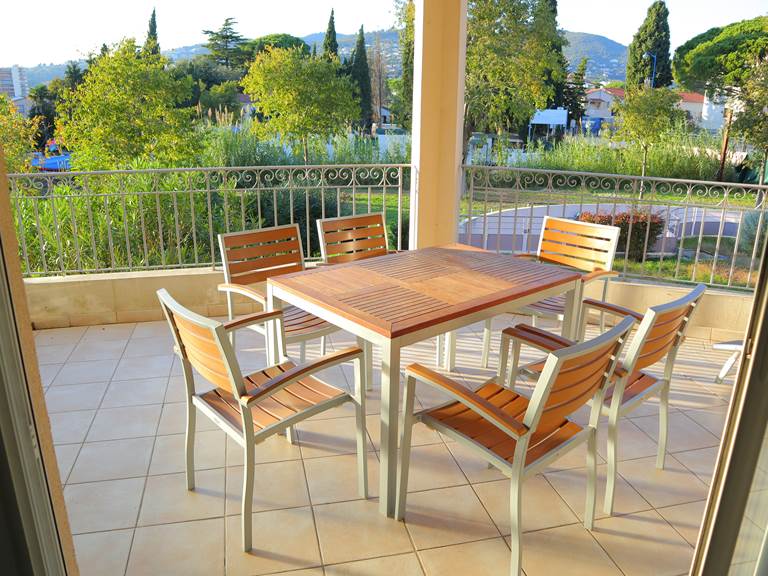 Until 31 dec 21
4 nuits
3 pièces vue Jardin #311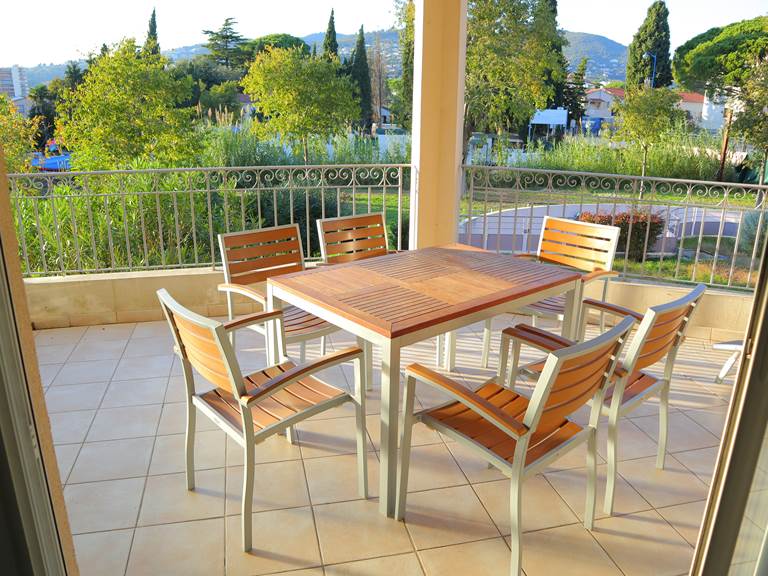 Until 31 dec 21
6 nuits
3 pièces vue Jardin #311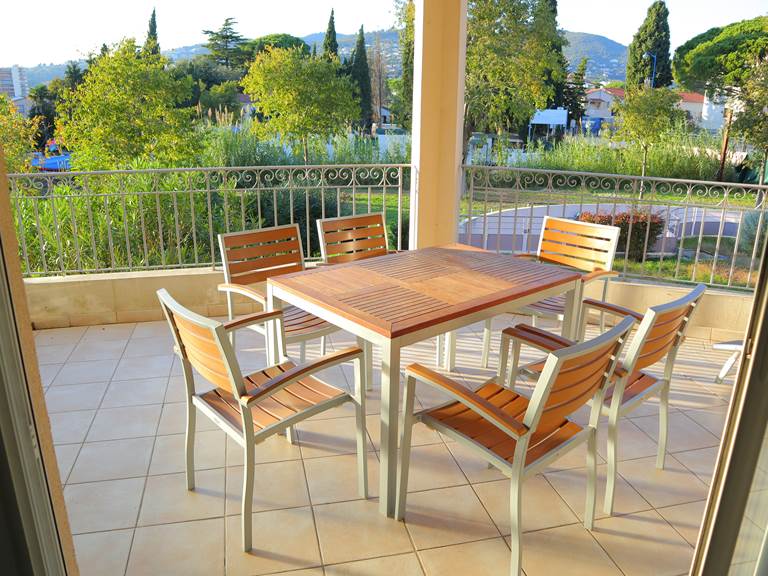 Until 31 dec 21
5 nuits
3 pièces vue Jardin #311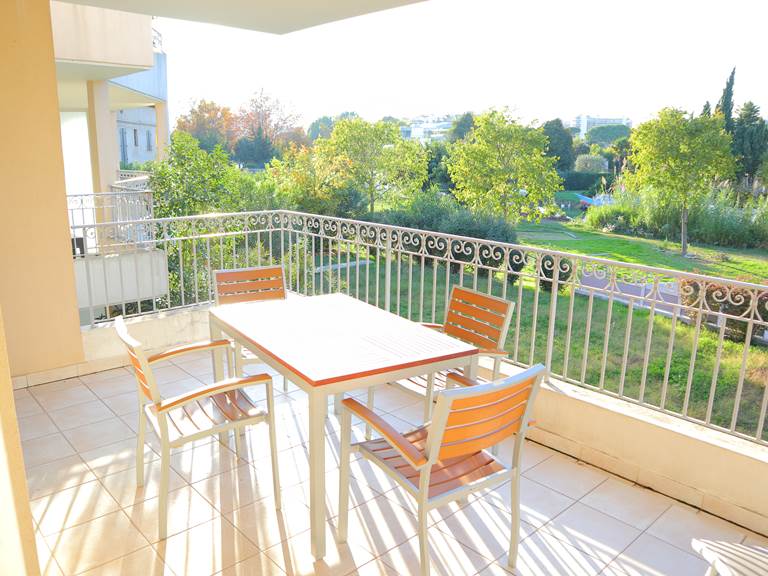 Until 31 dec 21
4 nuits
2 pièces supérieur vue Jardin #312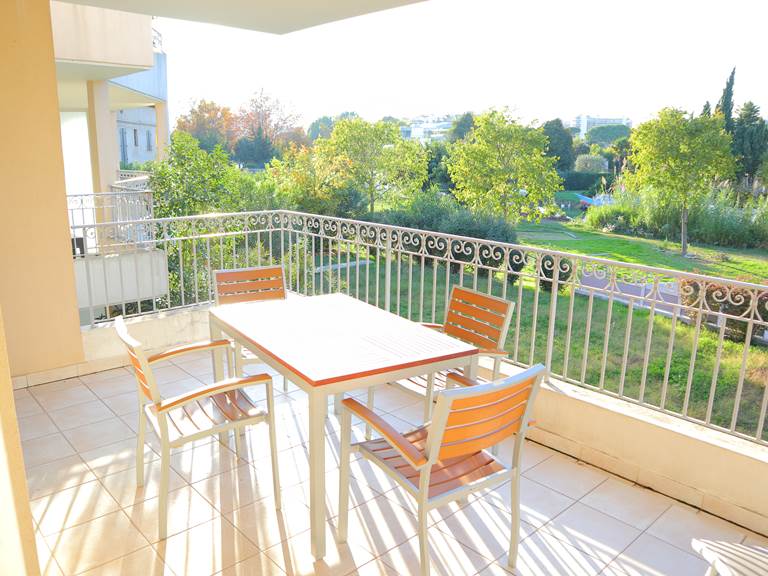 Until 31 dec 21
7 nuits
2 pièces supérieur vue Jardin #312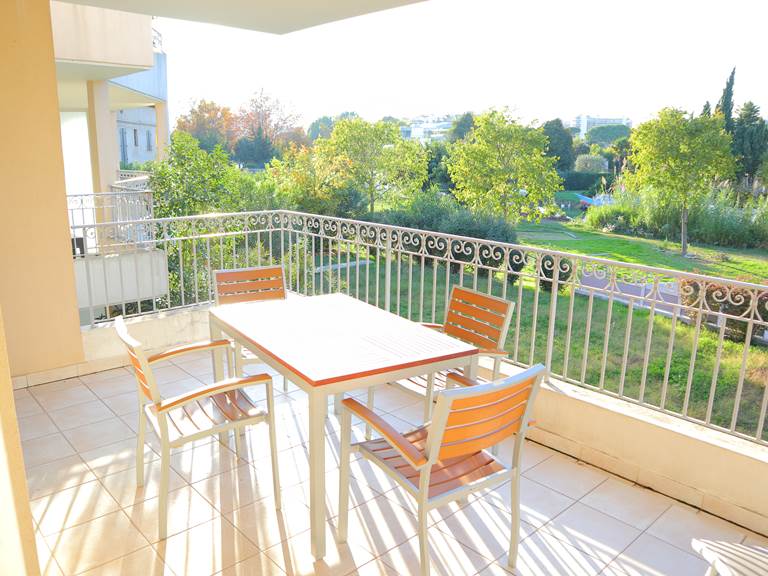 Until 31 dec 21
3 nuits
2 pièces supérieur vue Jardin #312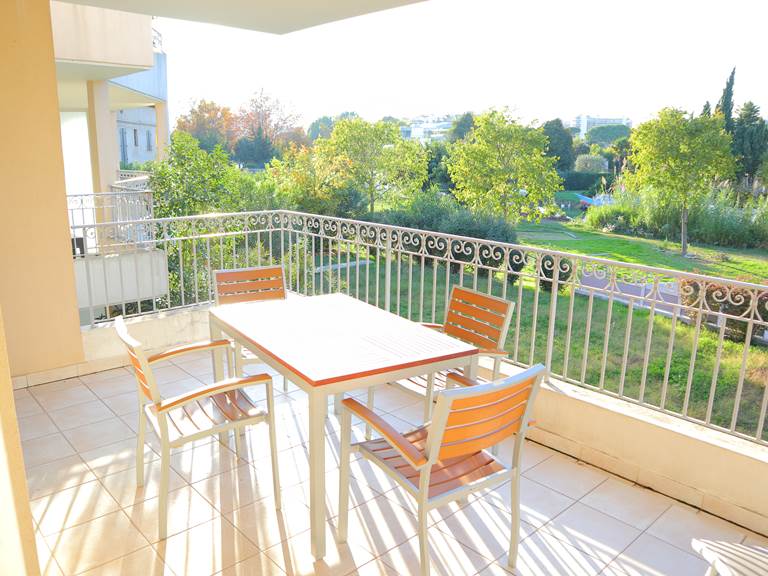 Until 31 dec 21
5 nuits
2 pièces supérieur vue Jardin #312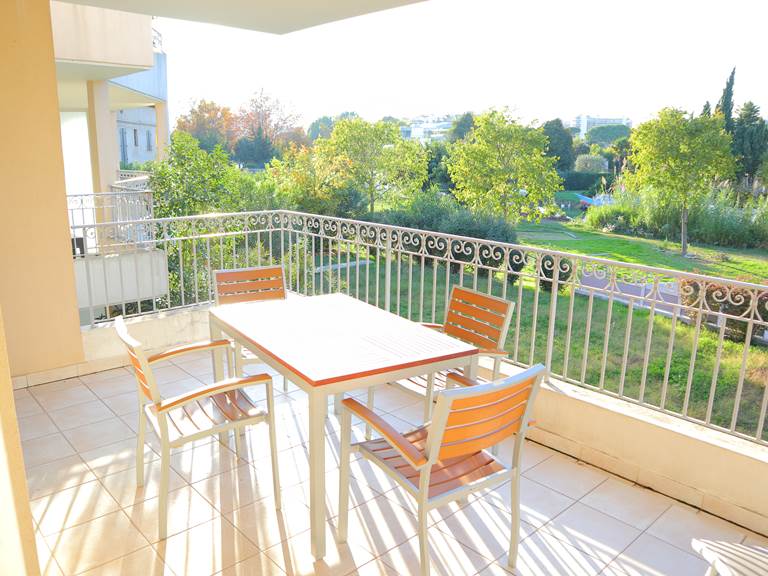 Until 31 dec 21
8 nuits
2 pièces supérieur vue Jardin #312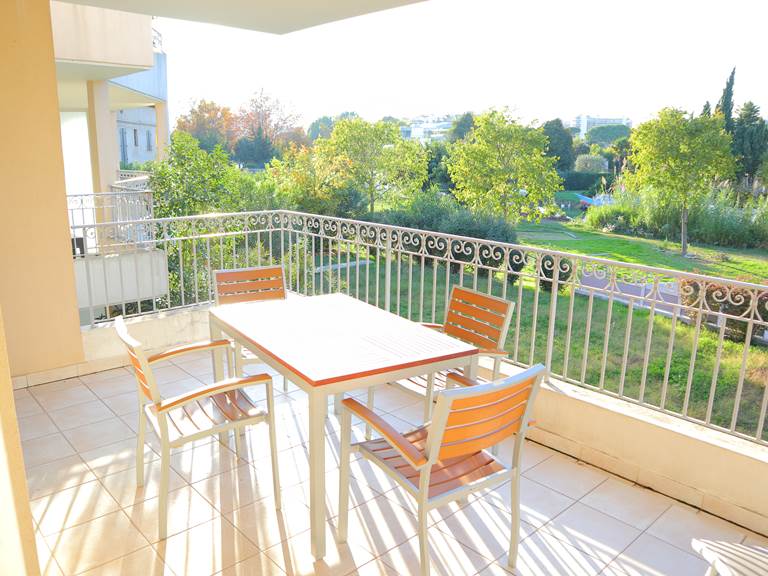 Until 31 dec 21
6 nuits
2 pièces supérieur vue Jardin #312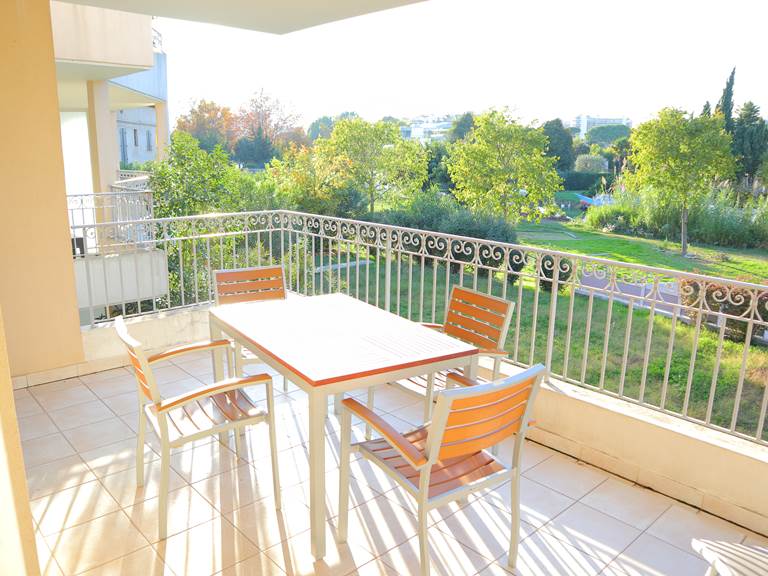 Until 31 dec 21
2 nuits
2 pièces supérieur vue Jardin #312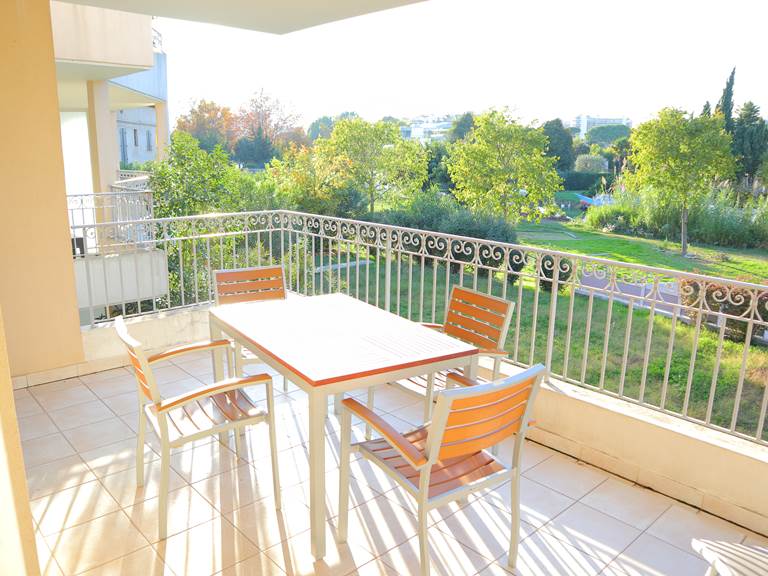 Until 31 dec 21
11 nuits
2 pièces supérieur vue Jardin #312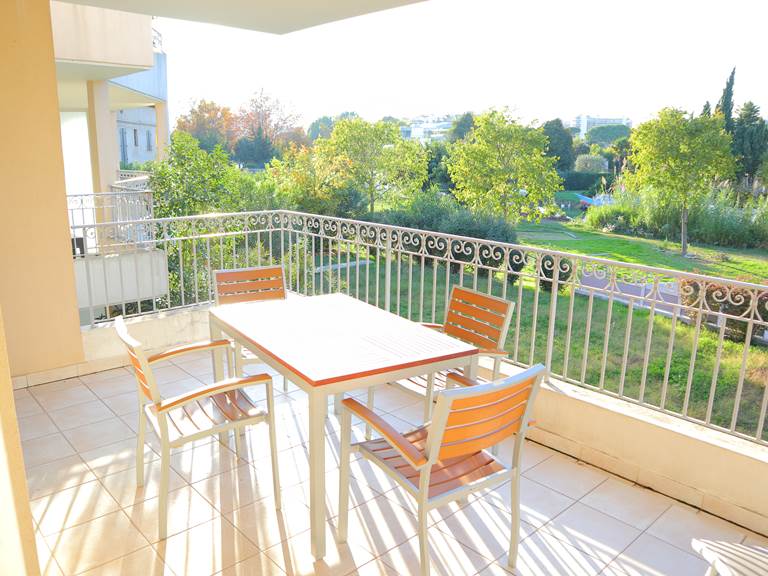 Until 31 dec 21
9 nuits
2 pièces supérieur vue Jardin #312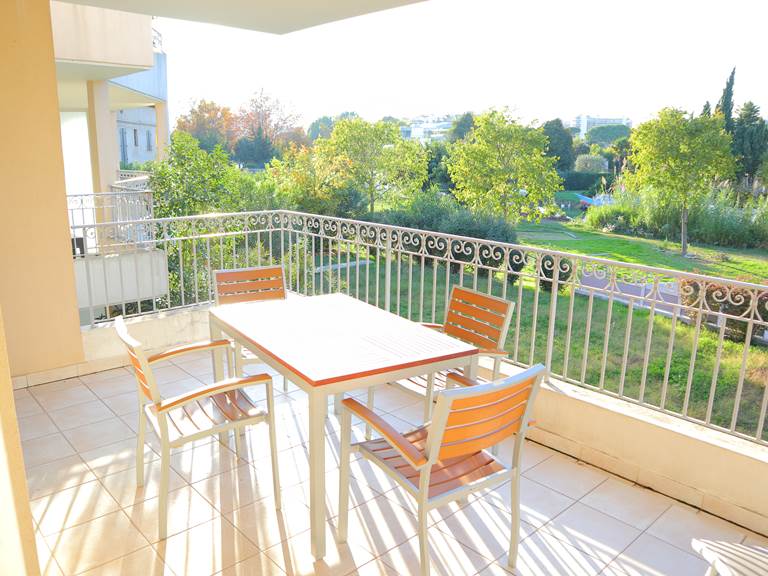 Until 31 dec 21
10 nuits
2 pièces supérieur vue Jardin #312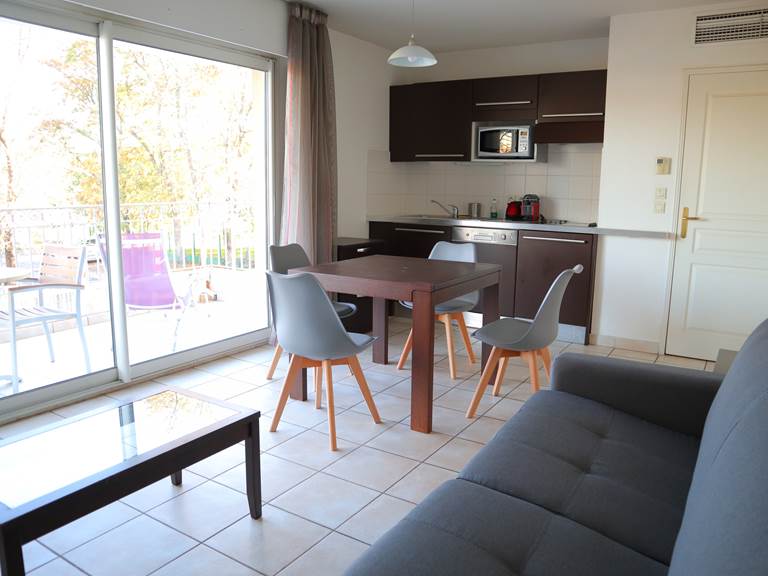 Until 31 dec 21
4 nuits
Studio vue Jardin #314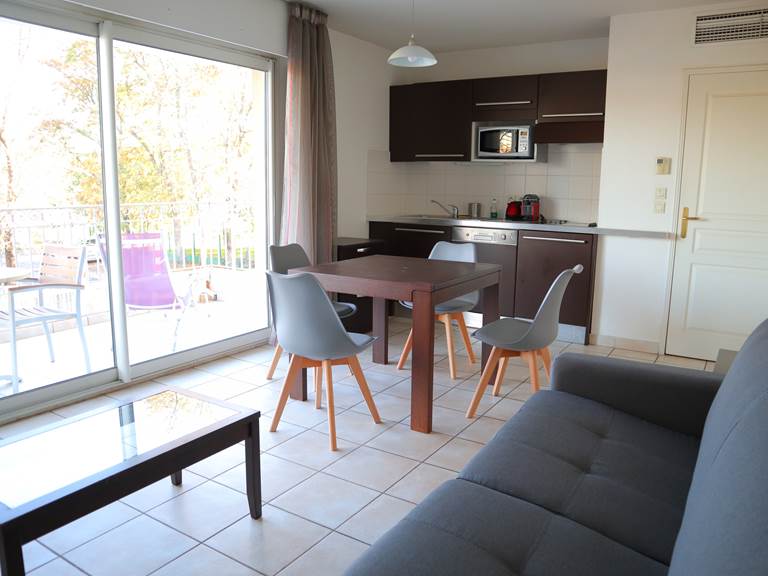 Until 31 dec 21
10 nuits
Studio vue Jardin #314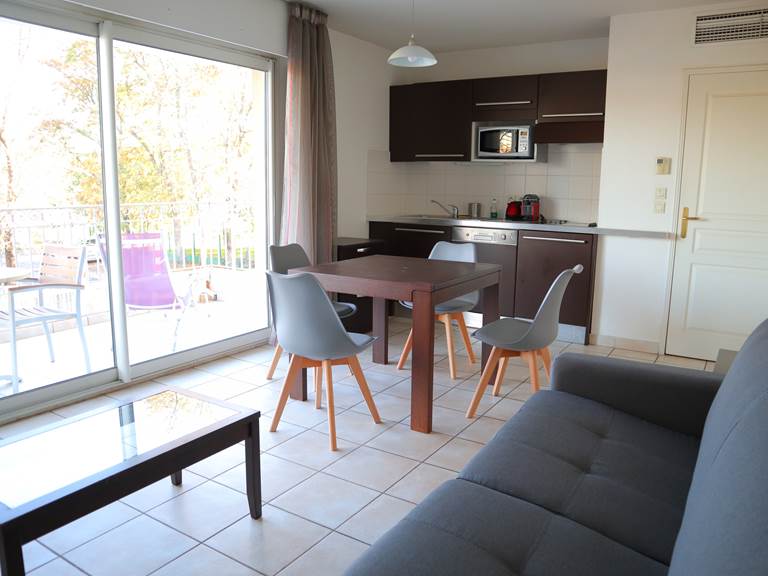 Until 31 dec 21
6 nuits
Studio vue Jardin #314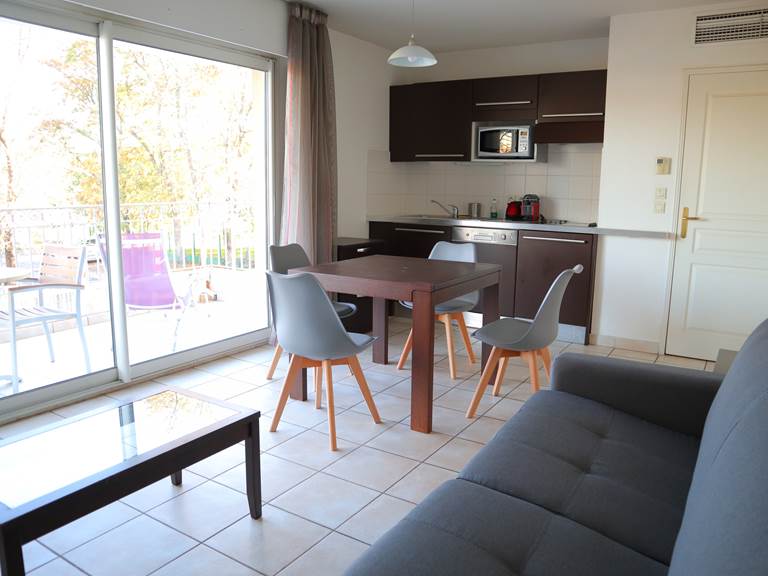 Until 31 dec 21
9 nuits
Studio vue Jardin #314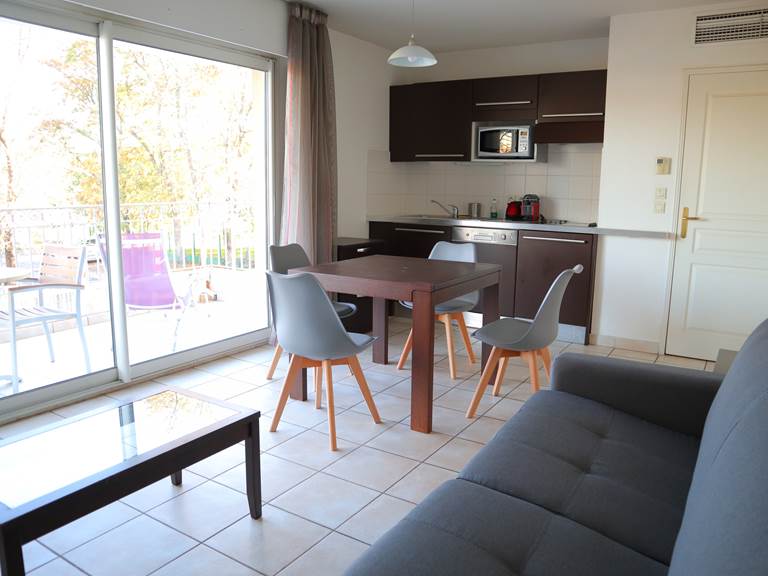 Until 31 dec 21
7 nuits
Studio vue Jardin #314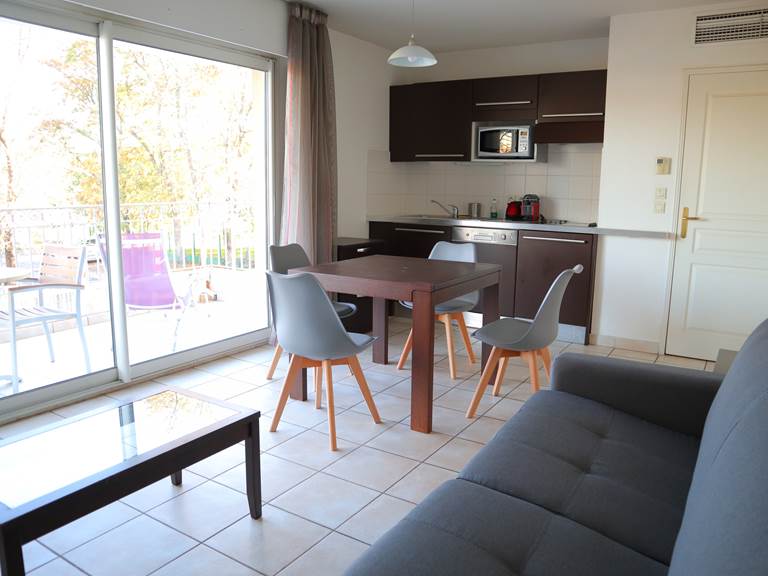 Until 31 dec 21
11 nuits
Studio vue Jardin #314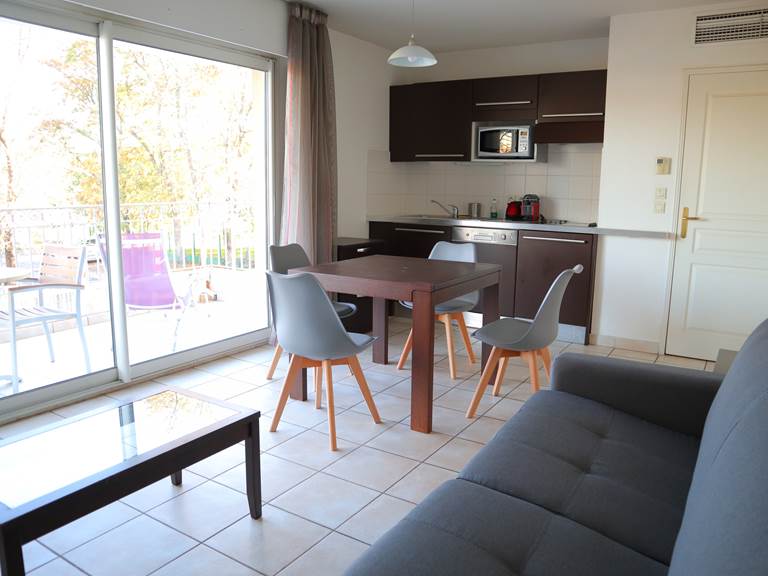 Until 31 dec 21
3 nuits
Studio vue Jardin #314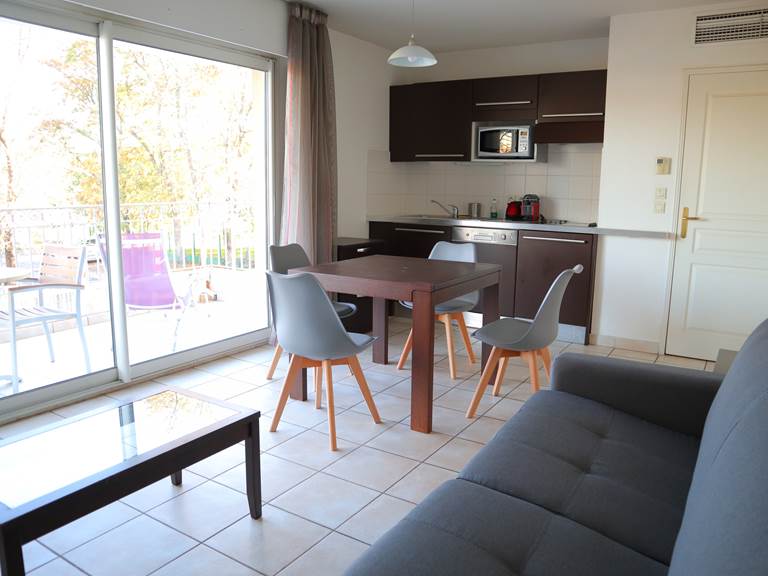 Until 31 dec 21
2 nuits
Studio vue Jardin #314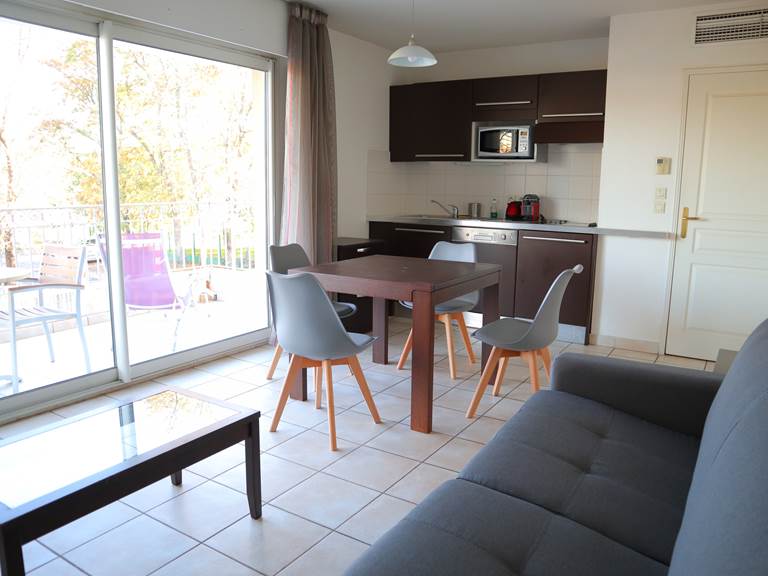 Until 31 dec 21
8 nuits
Studio vue Jardin #314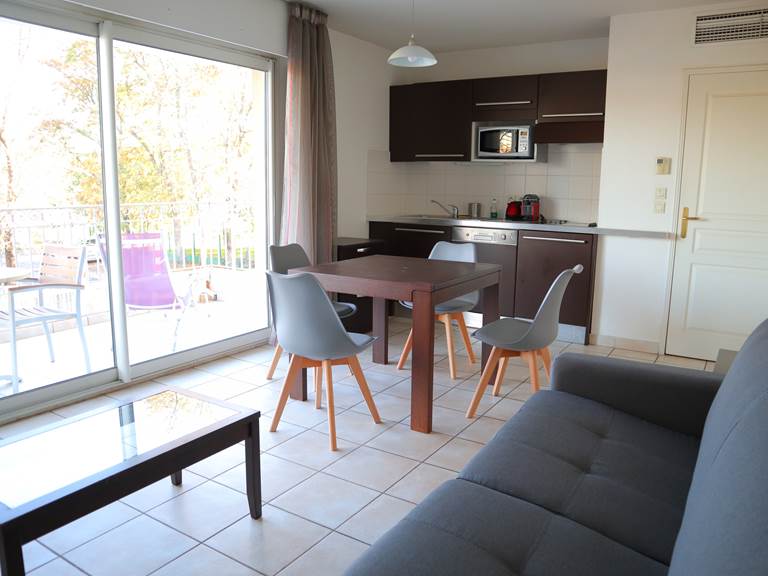 Until 31 dec 21
5 nuits
Studio vue Jardin #314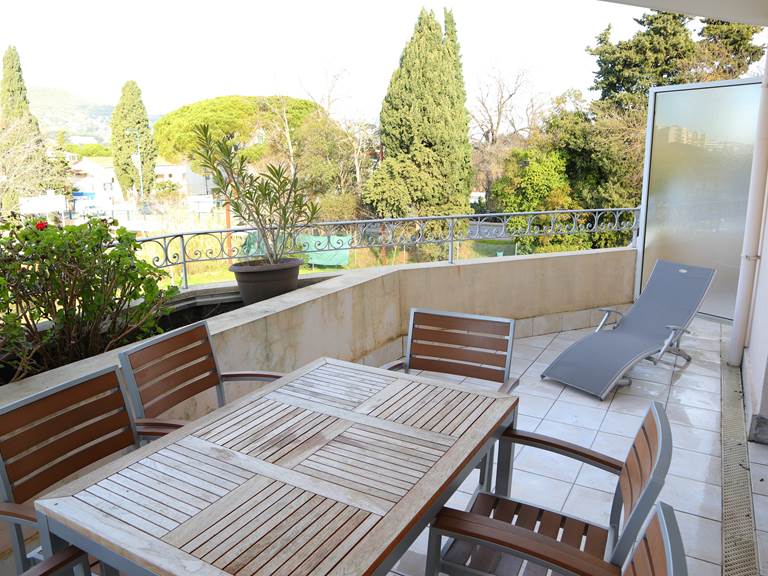 Until 31 dec 21
3 nuits
3 pièces vue Jardin #321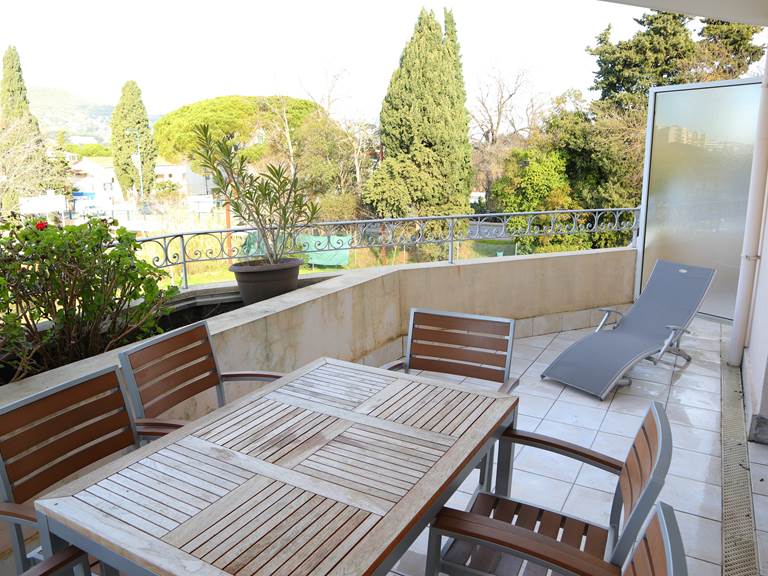 Until 31 dec 21
4 nuits
3 pièces vue Jardin #321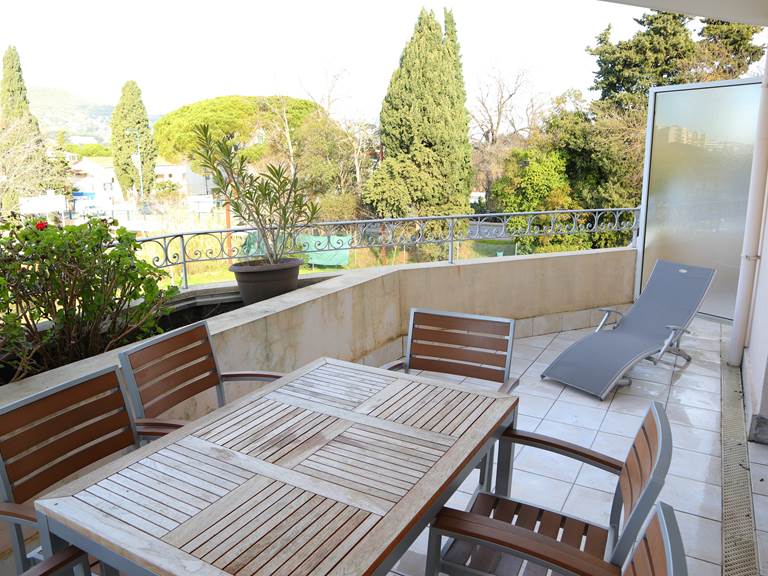 Until 31 dec 21
2 nuits
3 pièces vue Jardin #321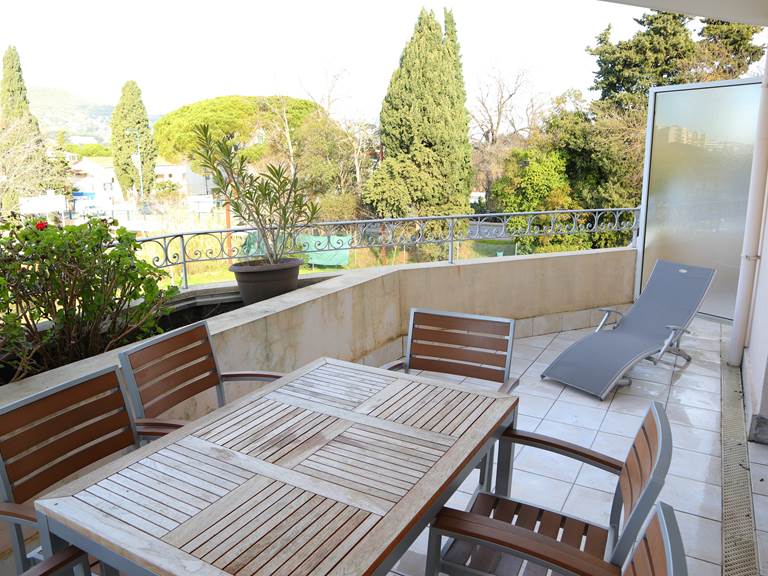 Until 31 dec 21
9 nuits
3 pièces vue Jardin #321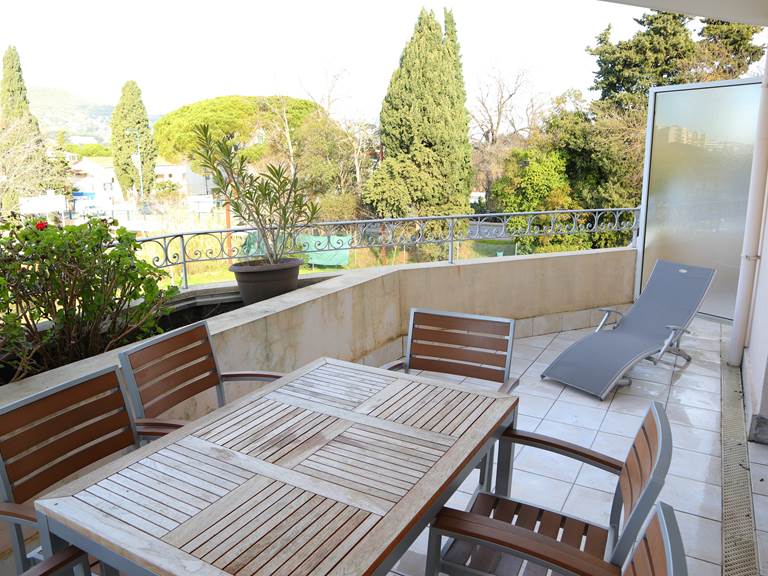 Until 31 dec 21
8 nuits
3 pièces vue Jardin #321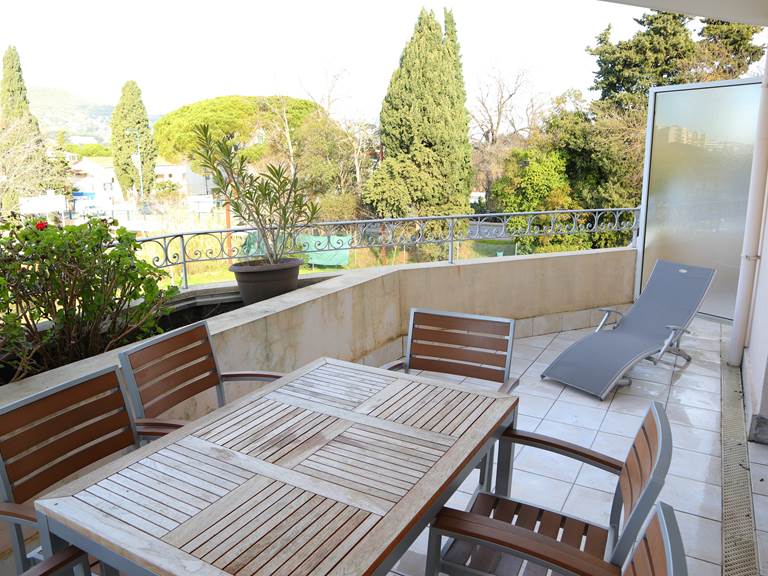 Until 31 dec 21
10 nuits
3 pièces vue Jardin #321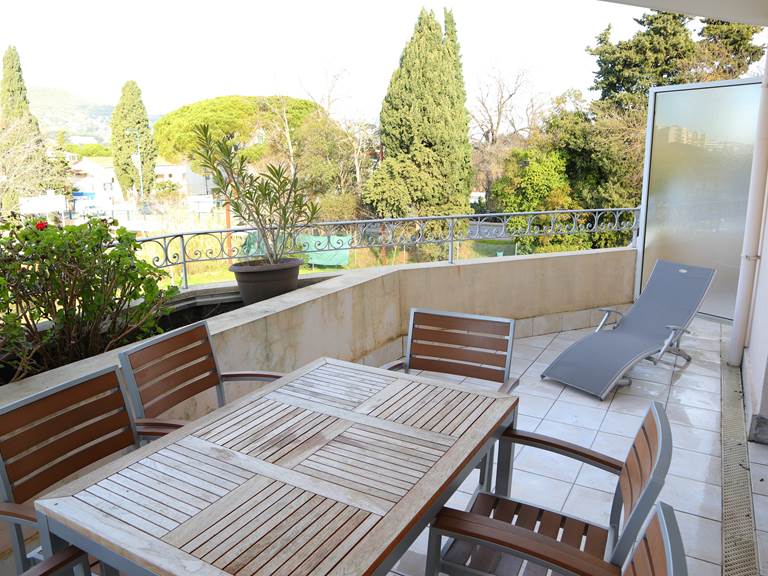 Until 31 dec 21
11 nuits
3 pièces vue Jardin #321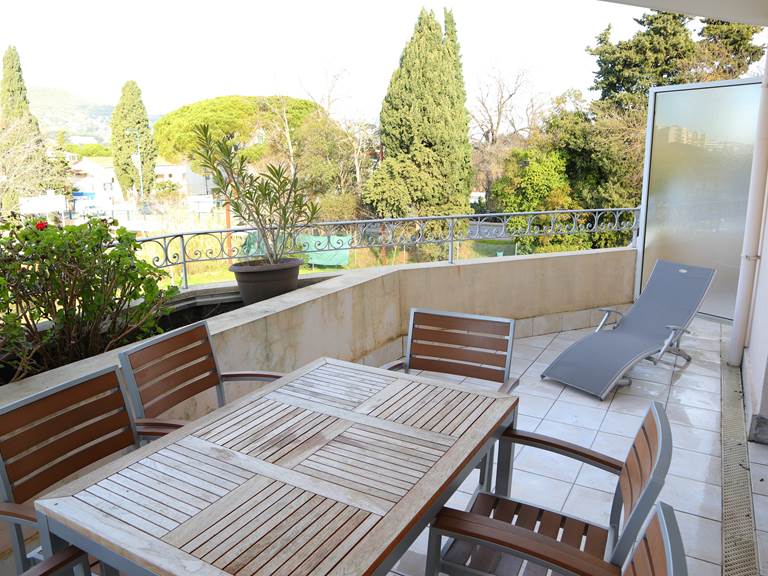 Until 31 dec 21
5 nuits
3 pièces vue Jardin #321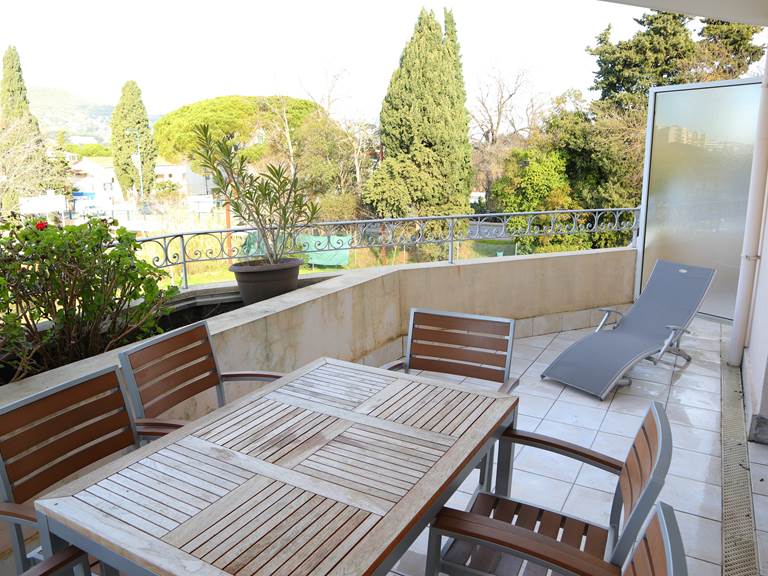 Until 31 dec 21
6 nuits
3 pièces vue Jardin #321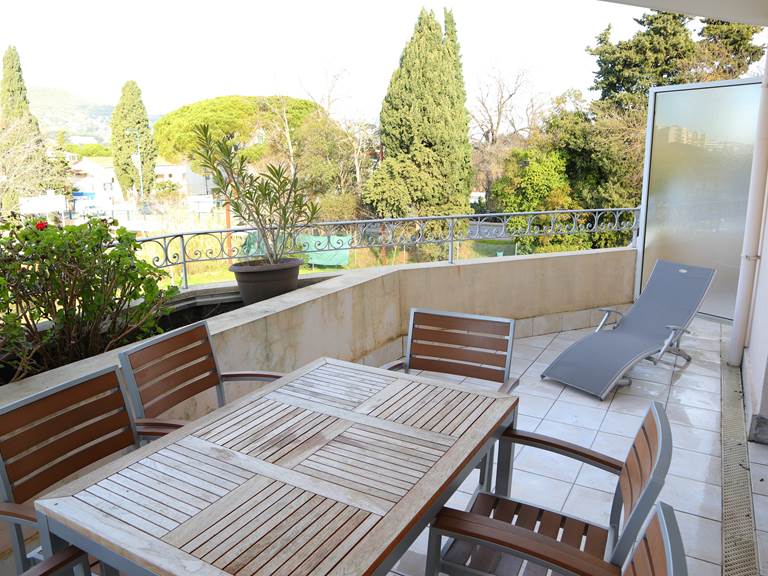 Until 31 dec 21
7 nuits
3 pièces vue Jardin #321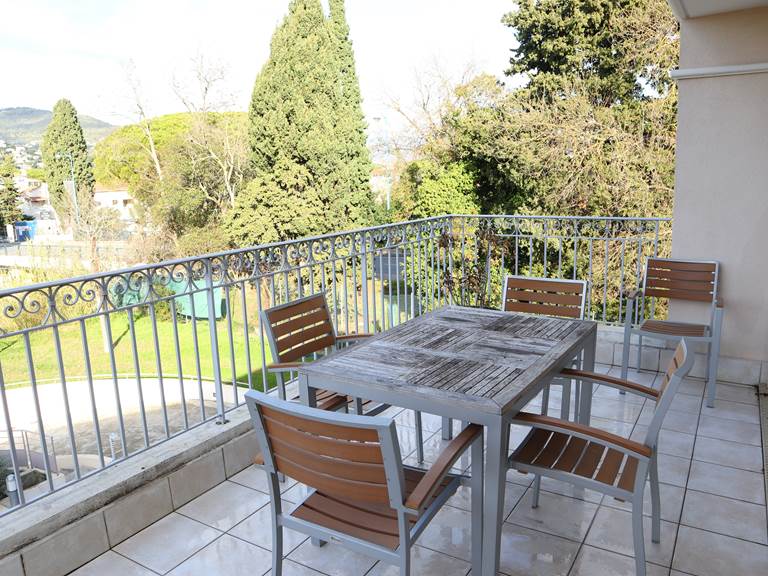 Until 31 dec 21
7 nuits
2 pièces supérieur vue Jardin #322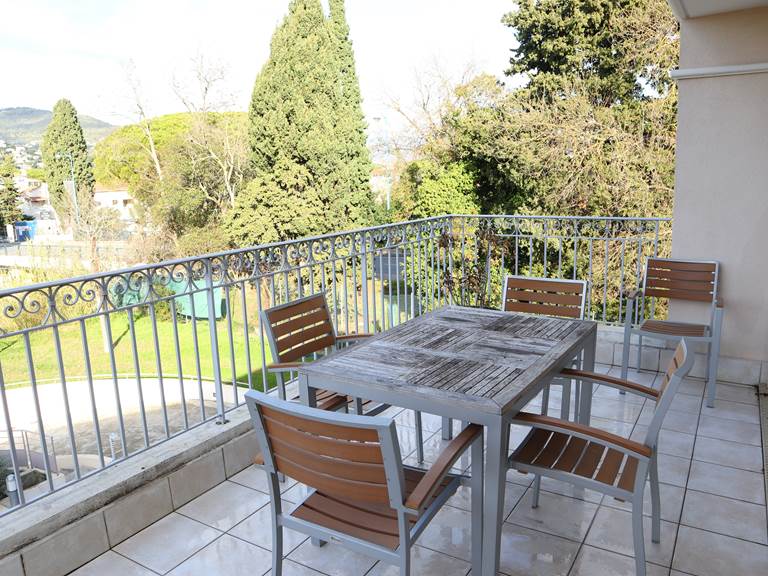 Until 31 dec 21
10 nuits
2 pièces supérieur vue Jardin #322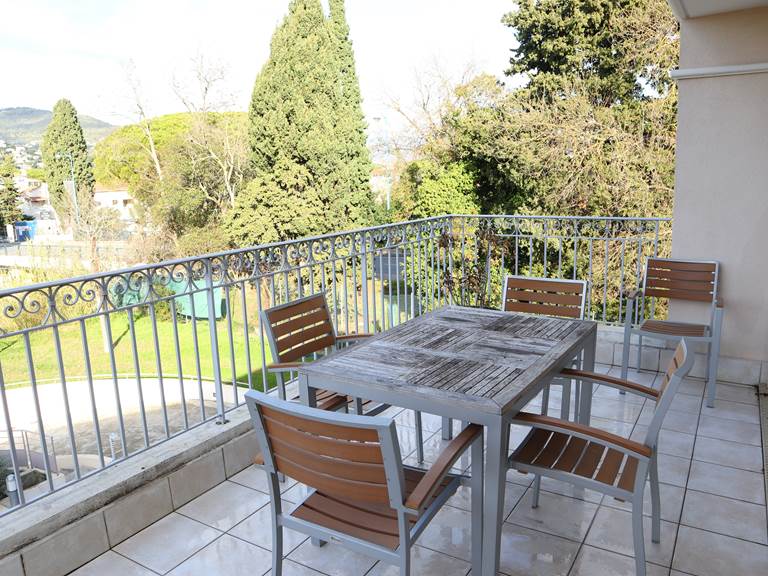 Until 31 dec 21
5 nuits
2 pièces supérieur vue Jardin #322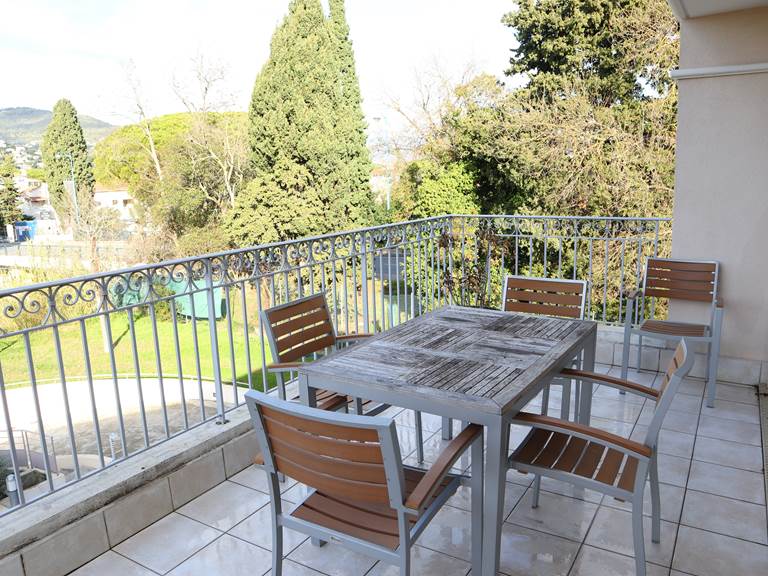 Until 31 dec 21
3 nuits
2 pièces supérieur vue Jardin #322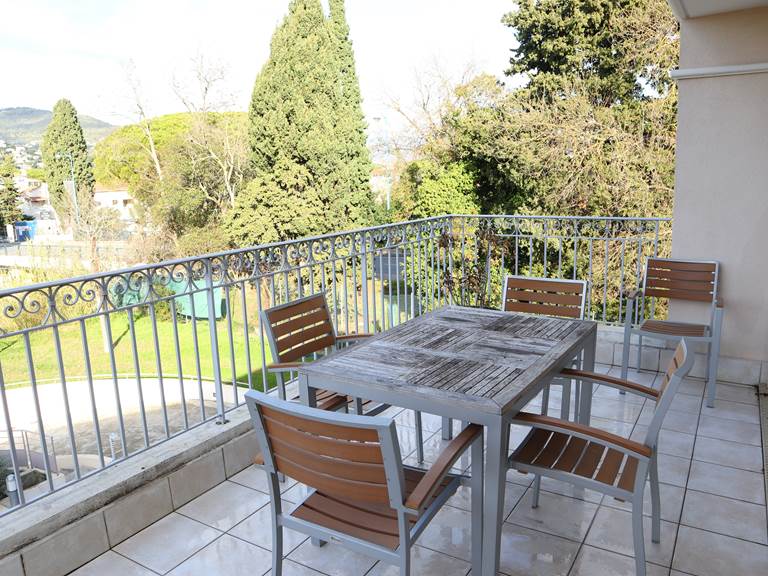 Until 31 dec 21
2 nuits
2 pièces supérieur vue Jardin #322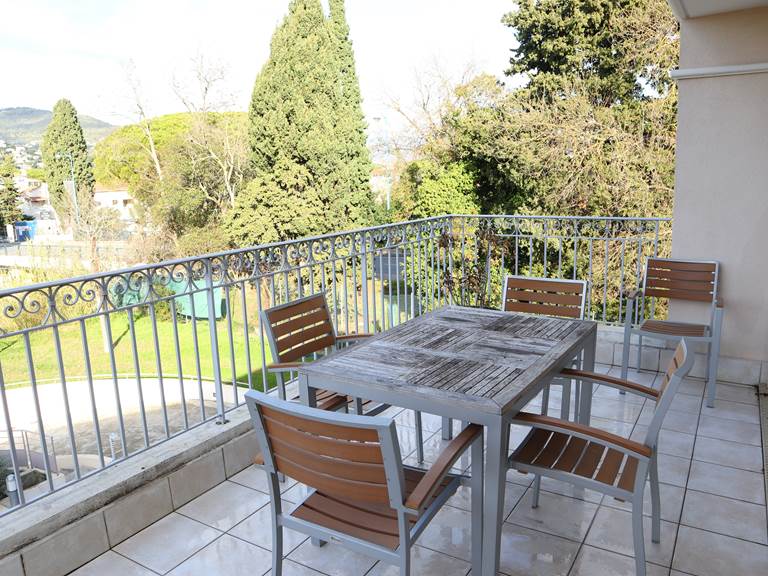 Until 31 dec 21
6 nuits
2 pièces supérieur vue Jardin #322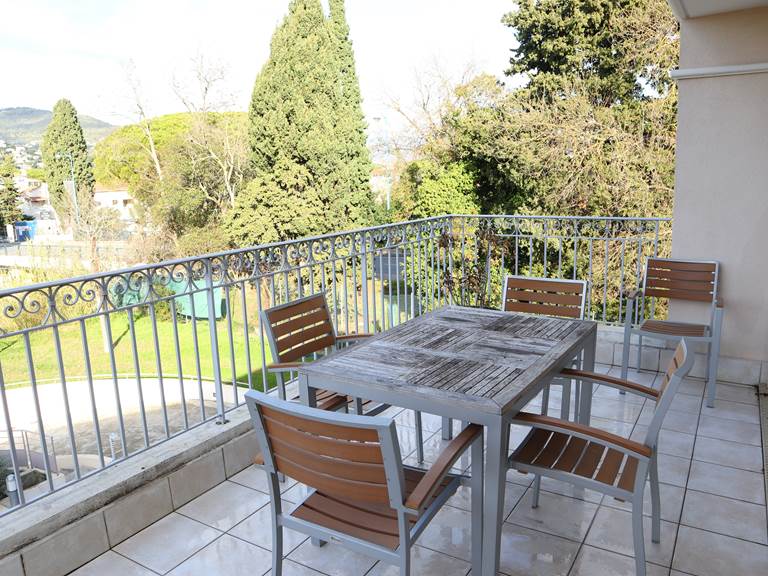 Until 31 dec 21
11 nuits
2 pièces supérieur vue Jardin #322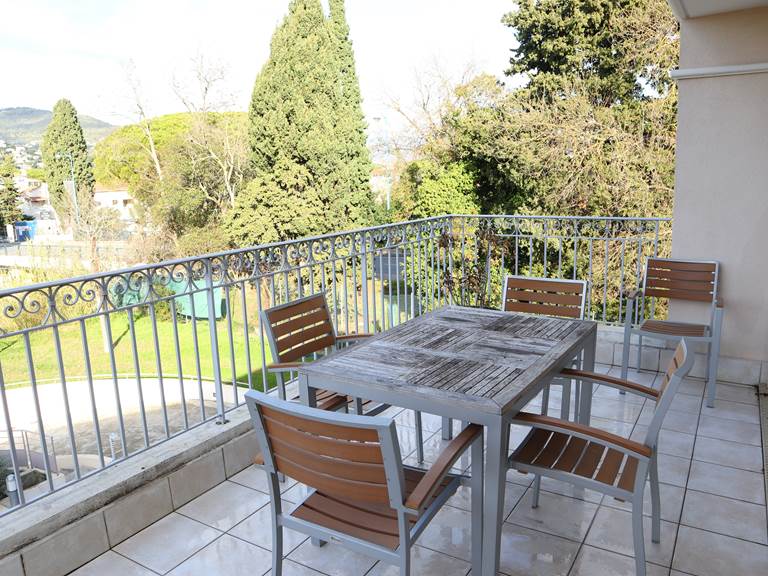 Until 31 dec 21
9 nuits
2 pièces supérieur vue Jardin #322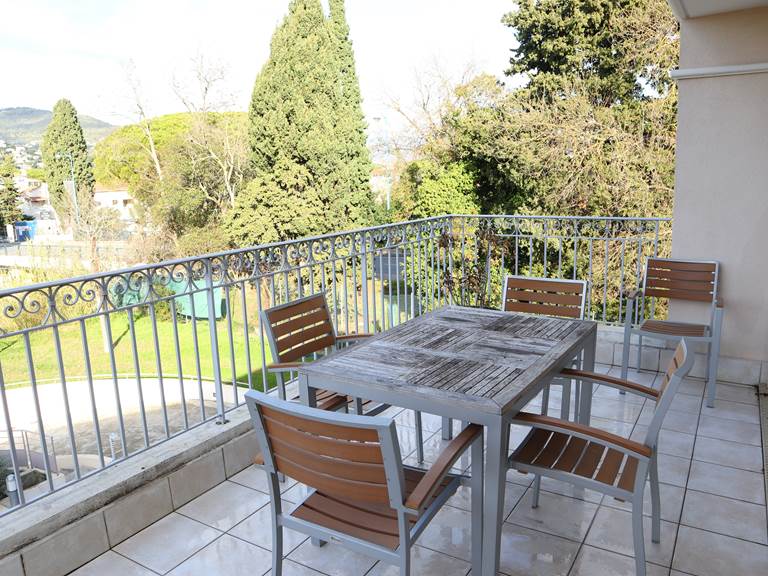 Until 31 dec 21
4 nuits
2 pièces supérieur vue Jardin #322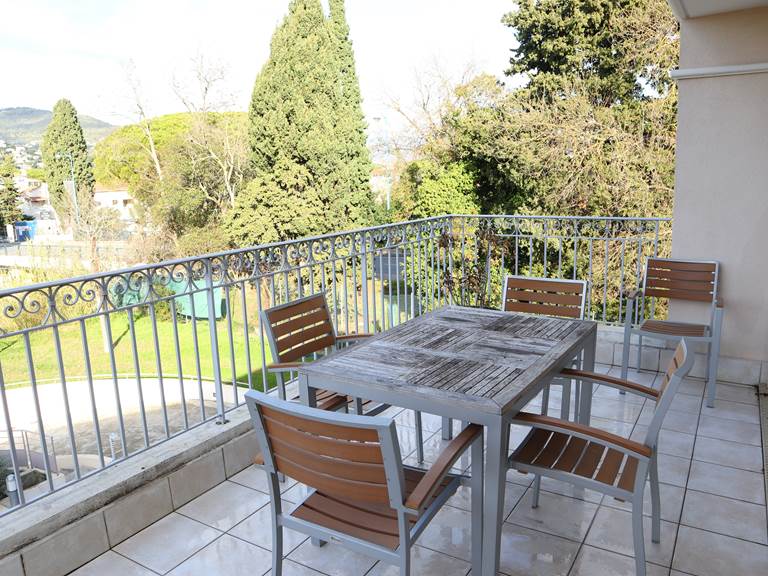 Until 31 dec 21
8 nuits
2 pièces supérieur vue Jardin #322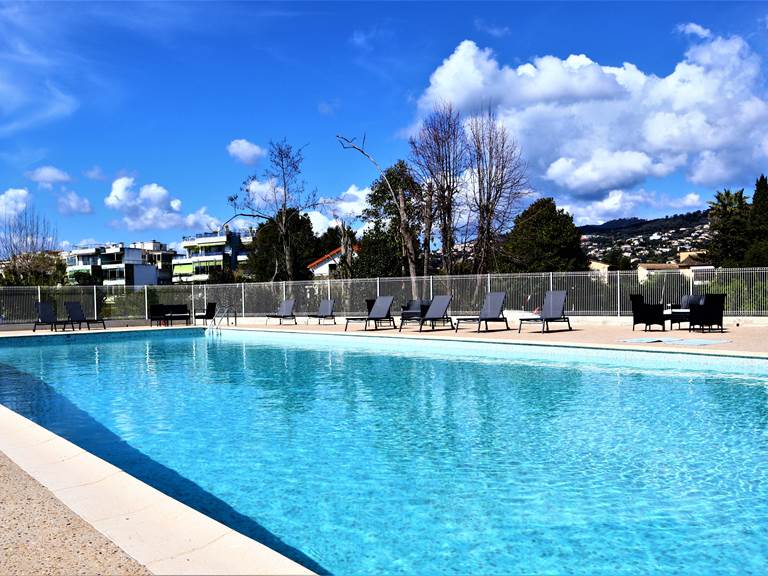 Until 31 dec 21
2 nuits
Garden view Studio #323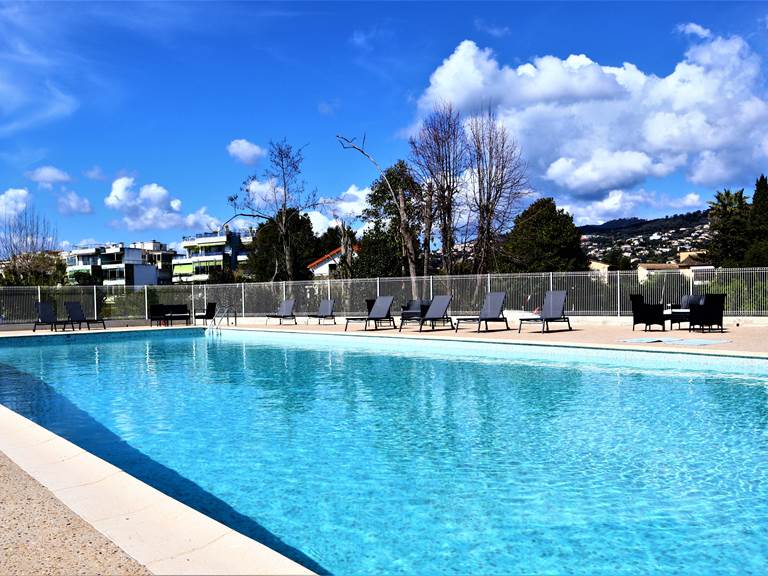 Until 31 dec 21
4 nuits
Garden view Studio #323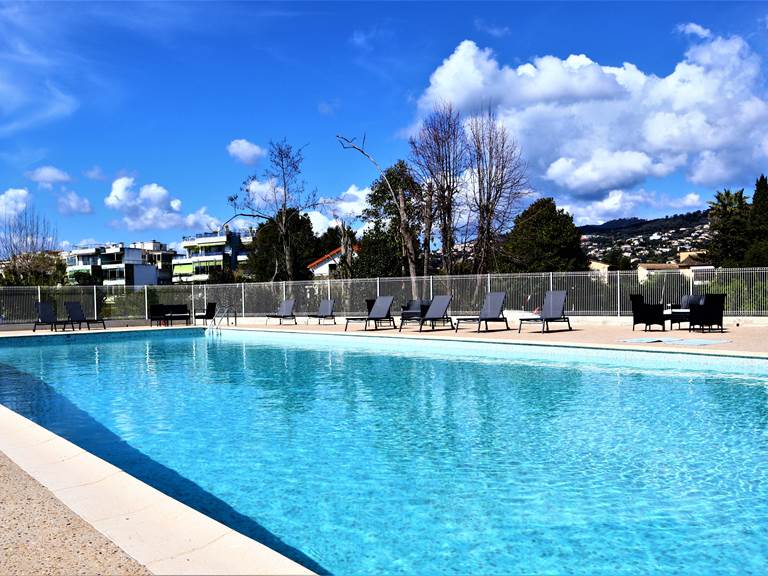 Until 31 dec 21
3 nuits
Garden view Studio #323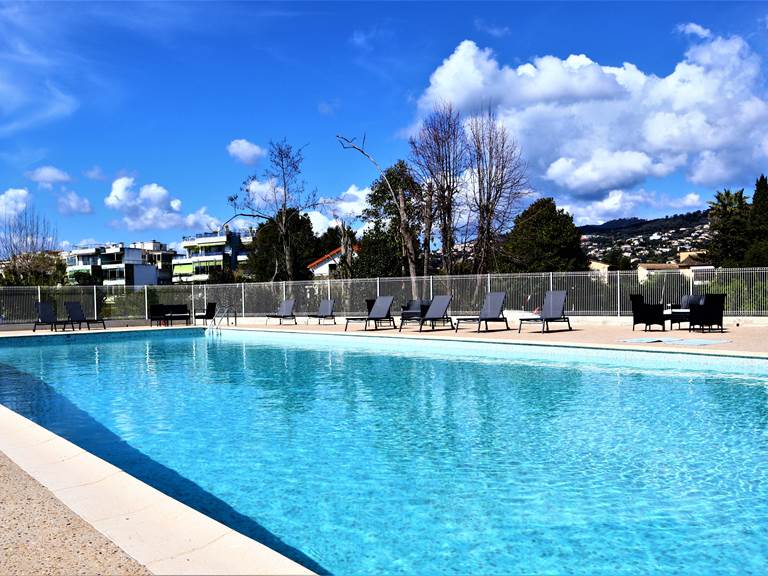 Until 31 dec 21
8 nuits
Garden view Studio #323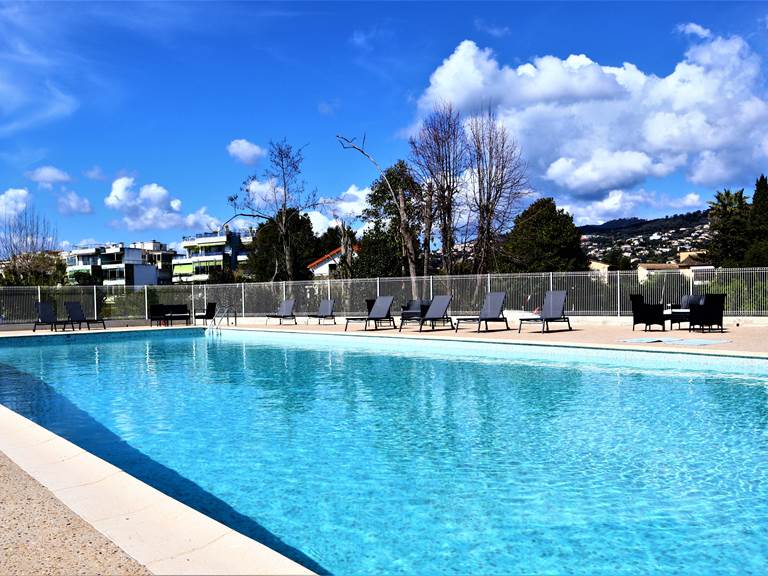 Until 31 dec 21
9 nuits
Garden view Studio #323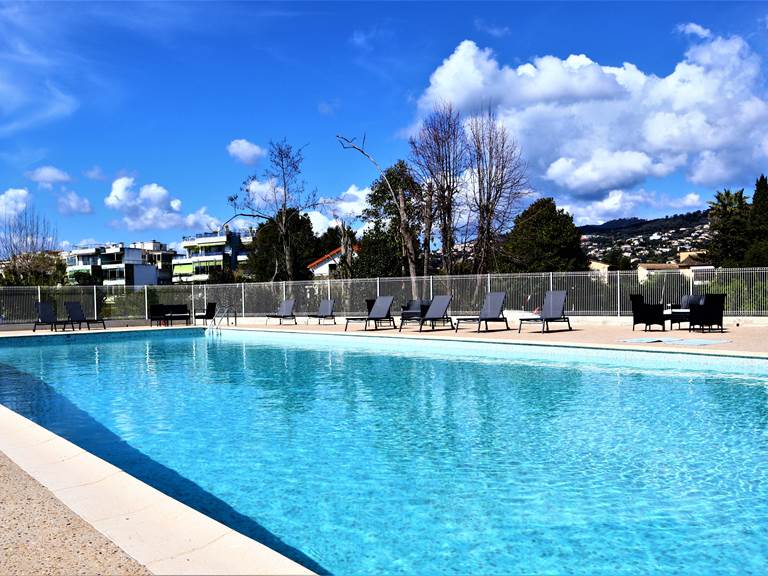 Until 31 dec 21
7 nuits
Garden view Studio #323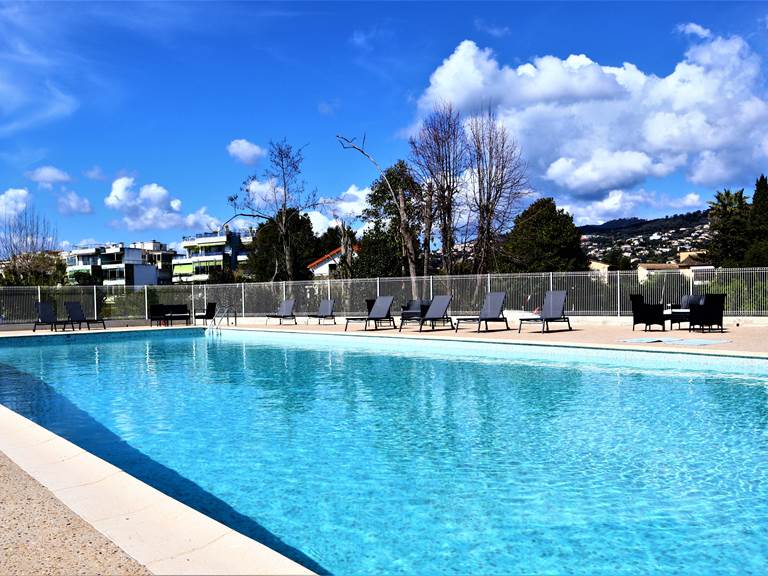 Until 31 dec 21
11 nuits
Garden view Studio #323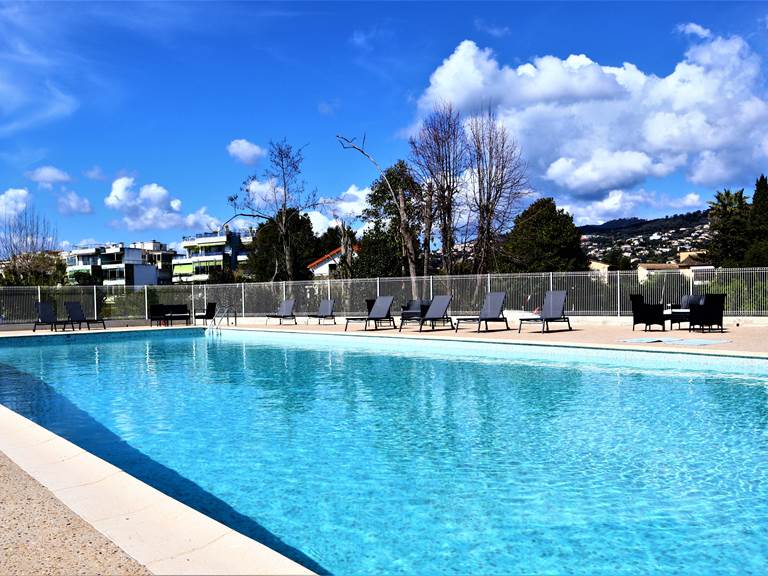 Until 31 dec 21
6 nuits
Garden view Studio #323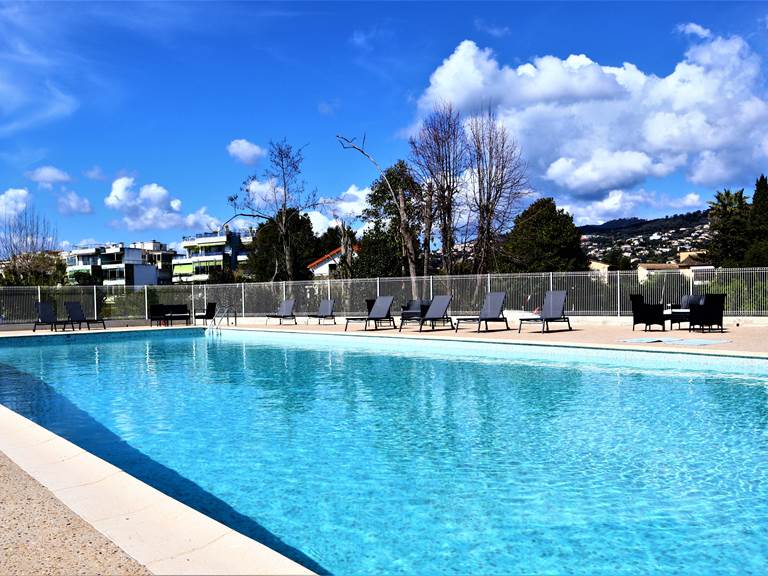 Until 31 dec 21
10 nuits
Garden view Studio #323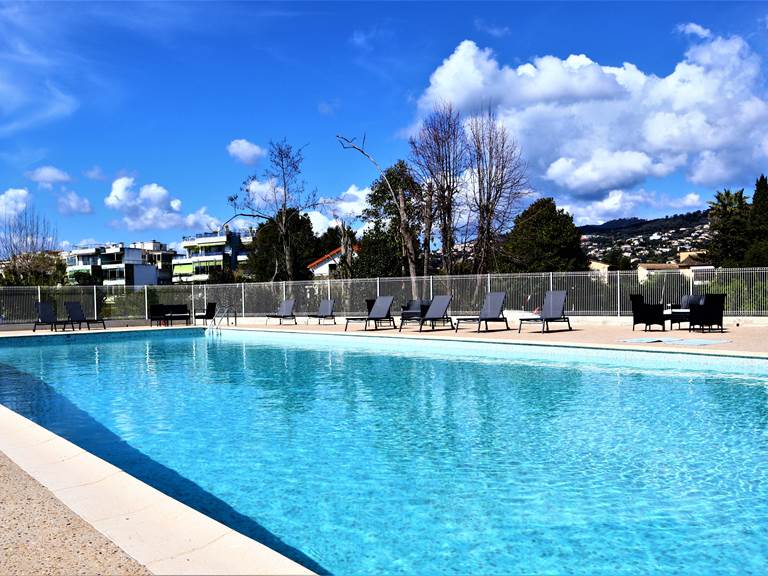 Until 31 dec 21
5 nuits
Garden view Studio #323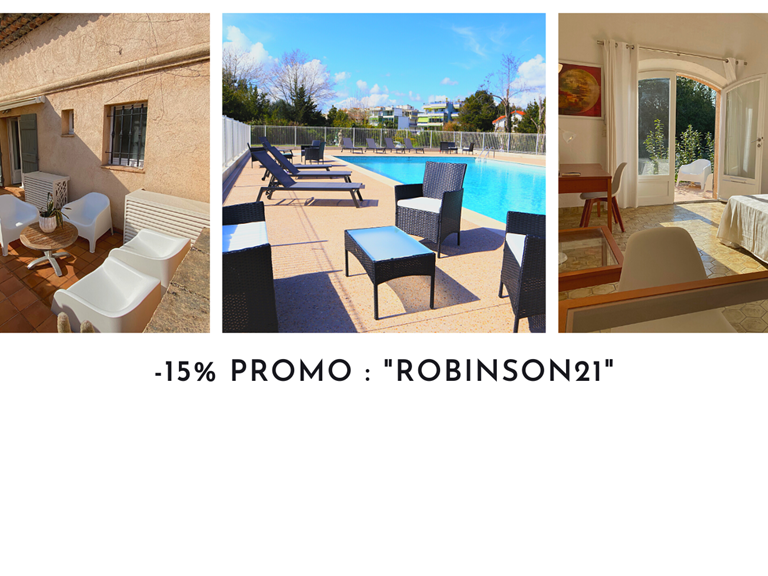 Until 31 dec 21
10 nuits
Studio vue Piscine #1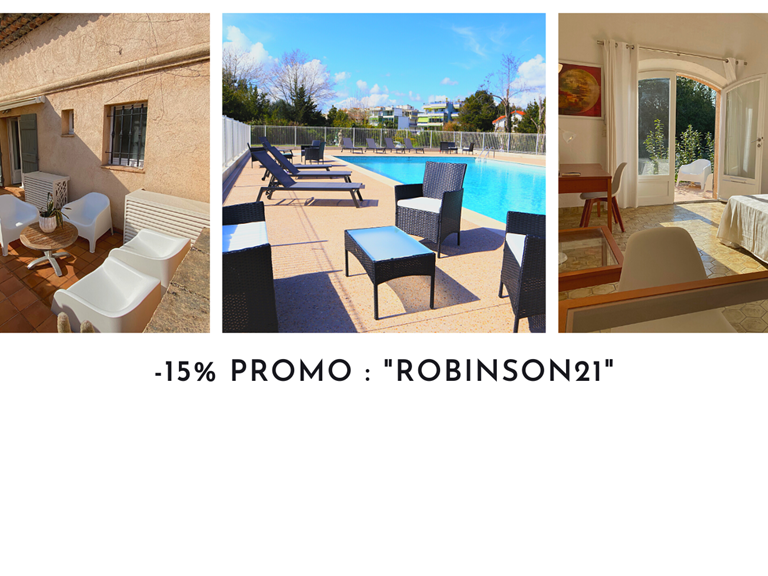 Until 31 dec 21
9 nuits
Studio vue Piscine #1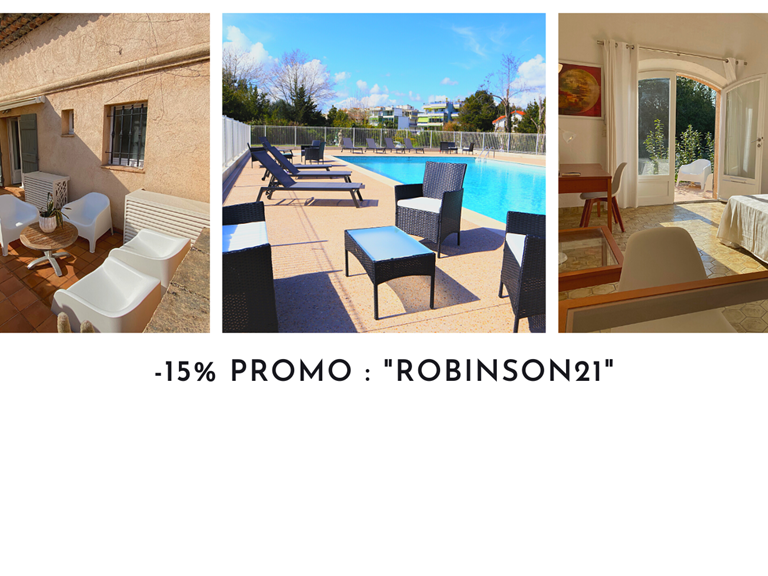 Until 31 dec 21
11 nuits
Studio vue Piscine #1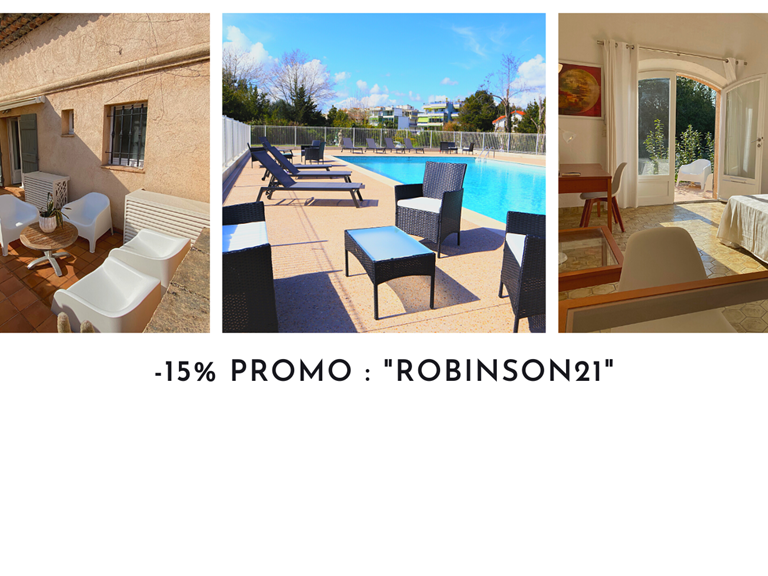 Until 31 dec 21
7 nuits
Studio vue Piscine #1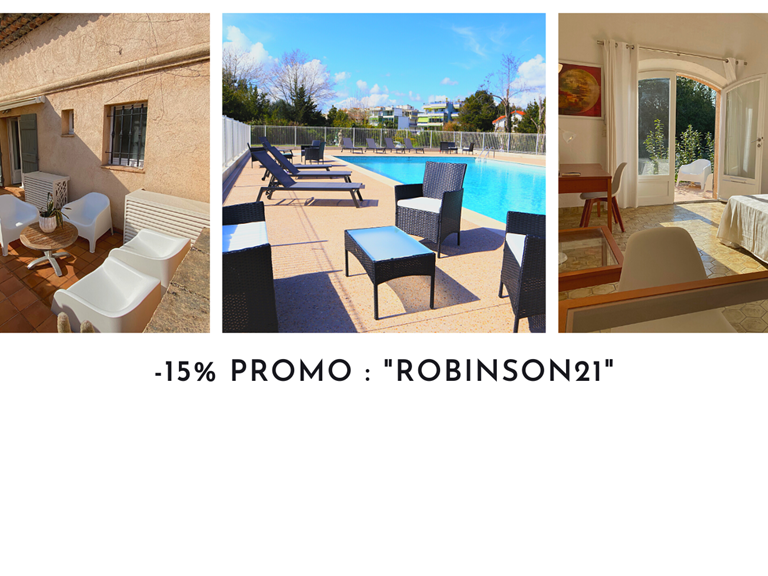 Until 31 dec 21
8 nuits
Studio vue Piscine #1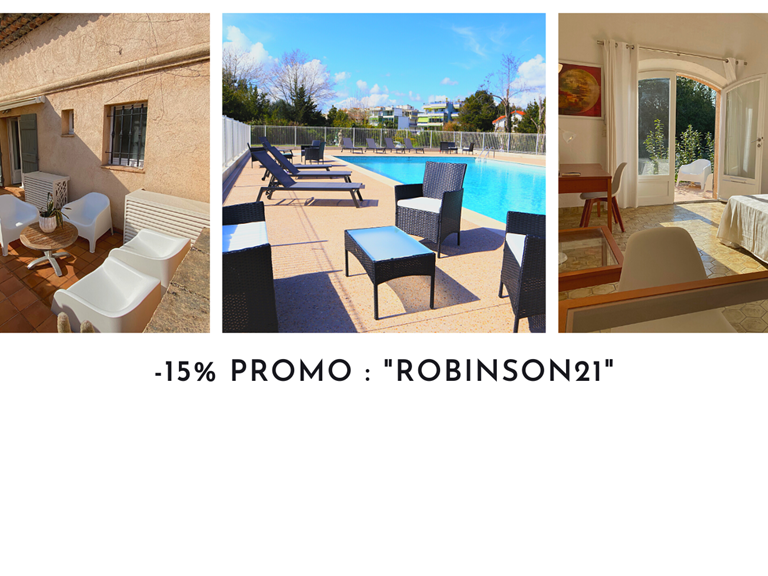 Until 31 dec 21
8 nuits
Studio vue Piscine #2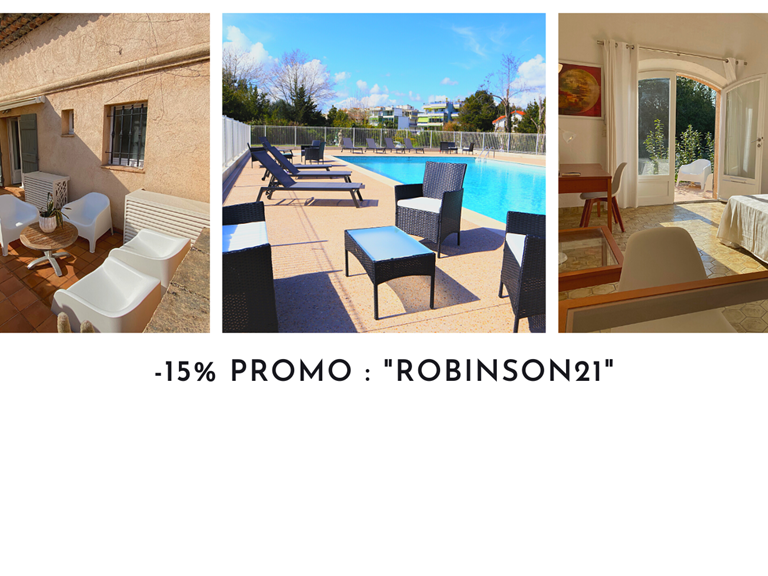 Until 31 dec 21
9 nuits
Studio vue Piscine #2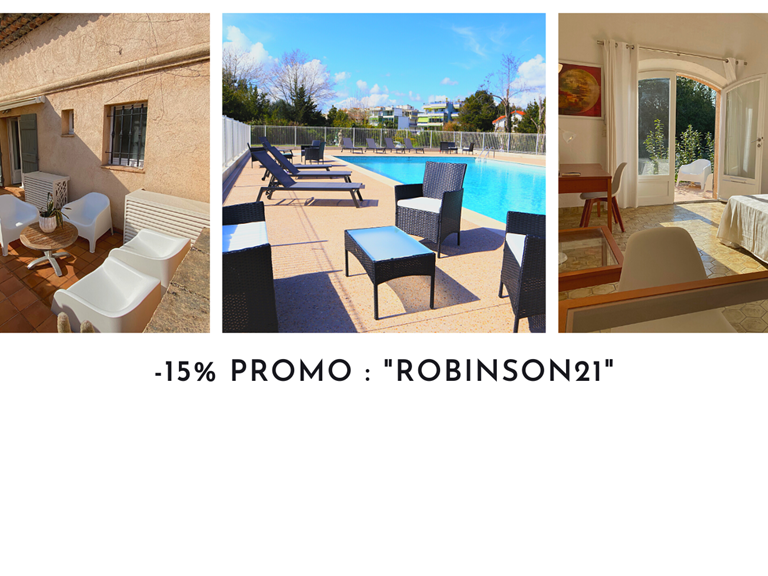 Until 31 dec 21
7 nuits
Studio vue Piscine #2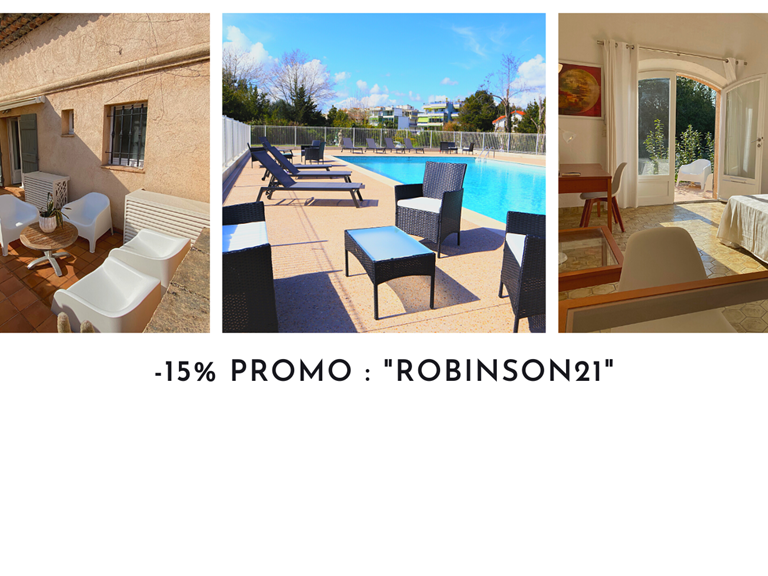 Until 31 dec 21
11 nuits
Studio vue Piscine #2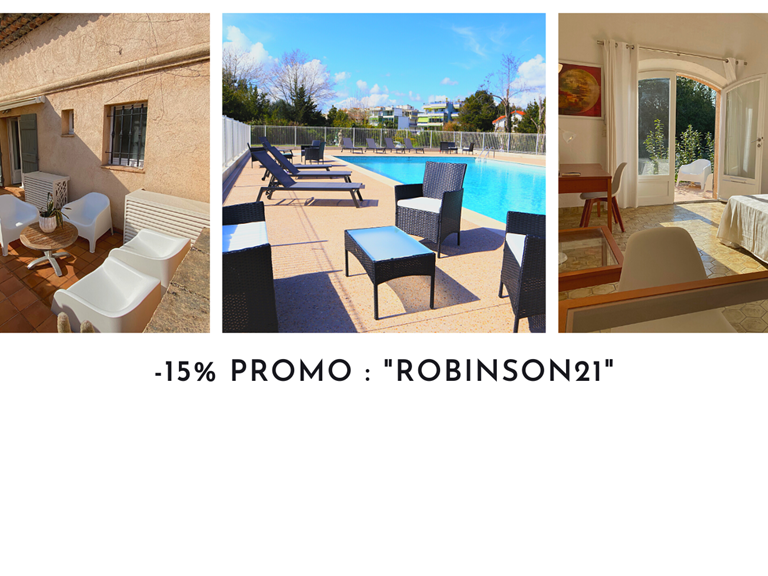 Until 31 dec 21
10 nuits
Studio vue Piscine #2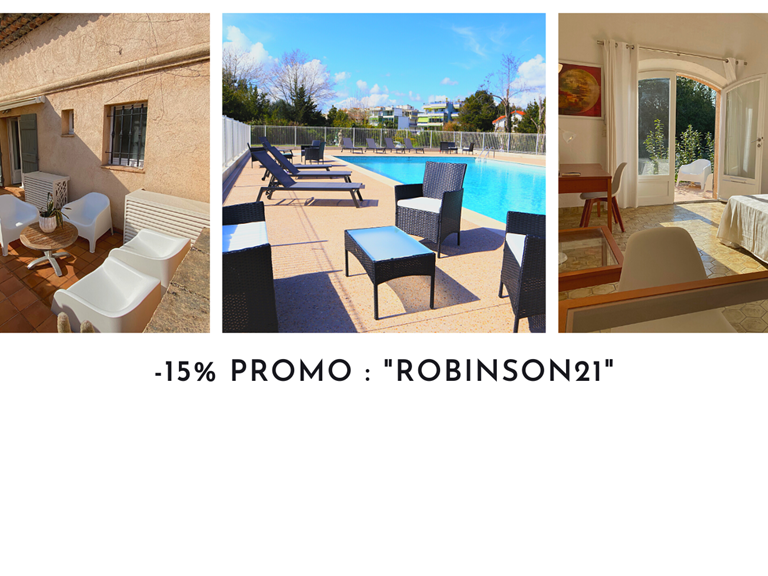 Until 31 dec 21
8 nuits
Studio vue Piscine #3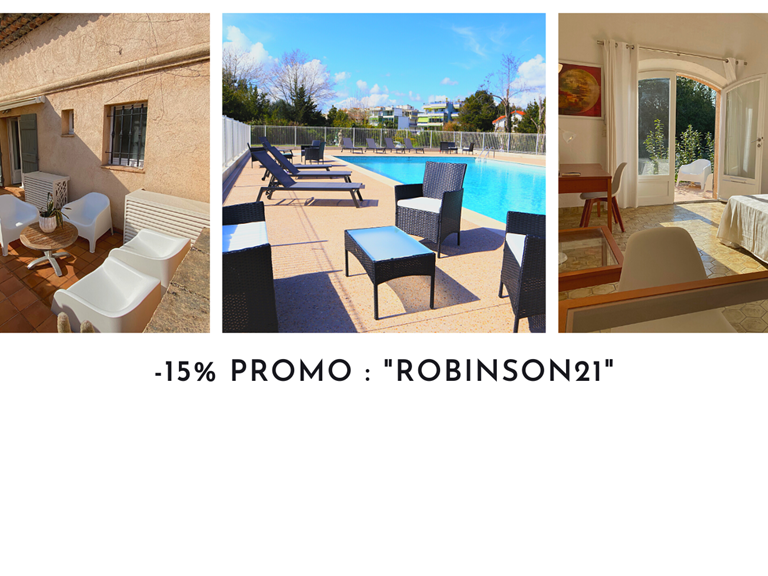 Until 31 dec 21
11 nuits
Studio vue Piscine #3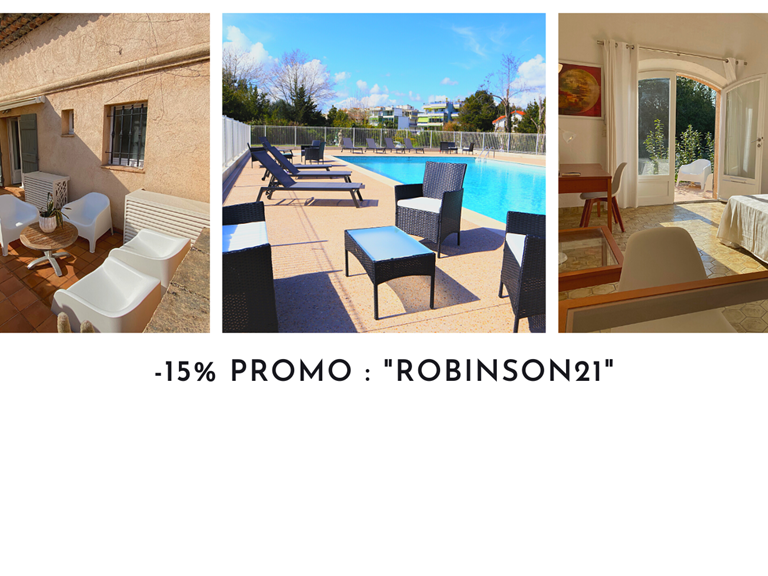 Until 31 dec 21
9 nuits
Studio vue Piscine #3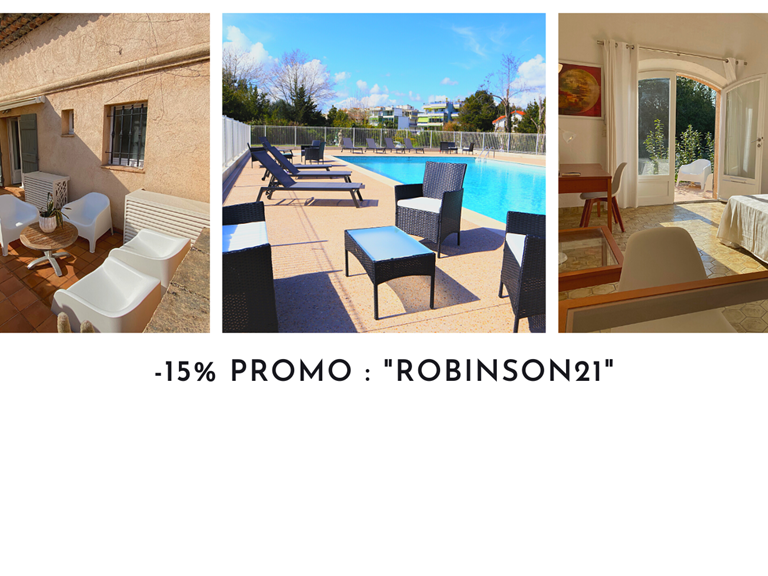 Until 31 dec 21
7 nuits
Studio vue Piscine #3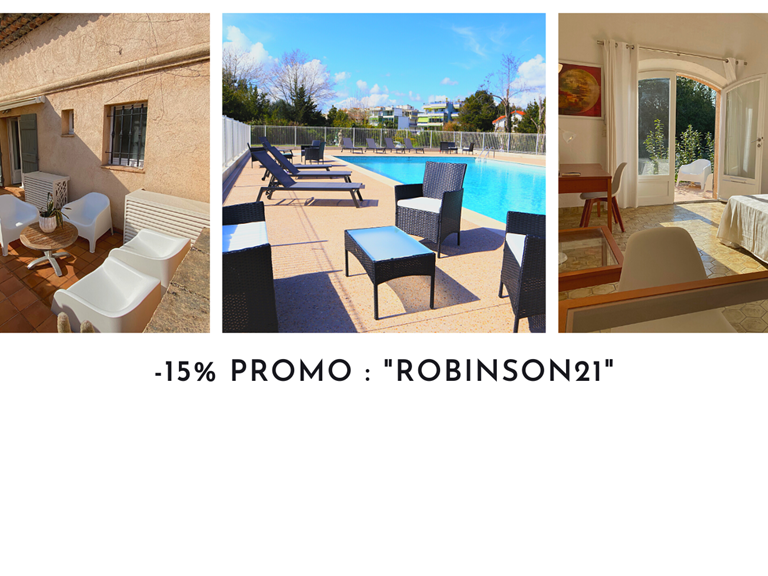 Until 31 dec 21
10 nuits
Studio vue Piscine #3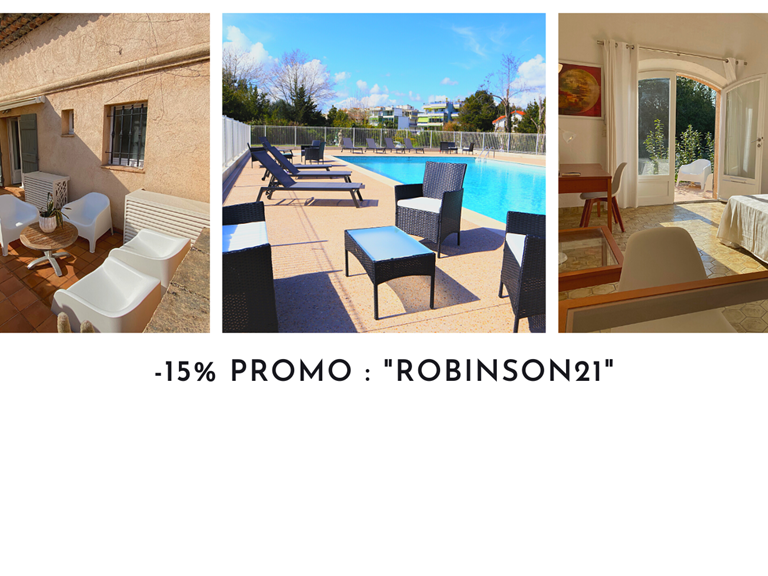 Until 31 dec 21
10 nuits
Studio Sup. vue Jardin #8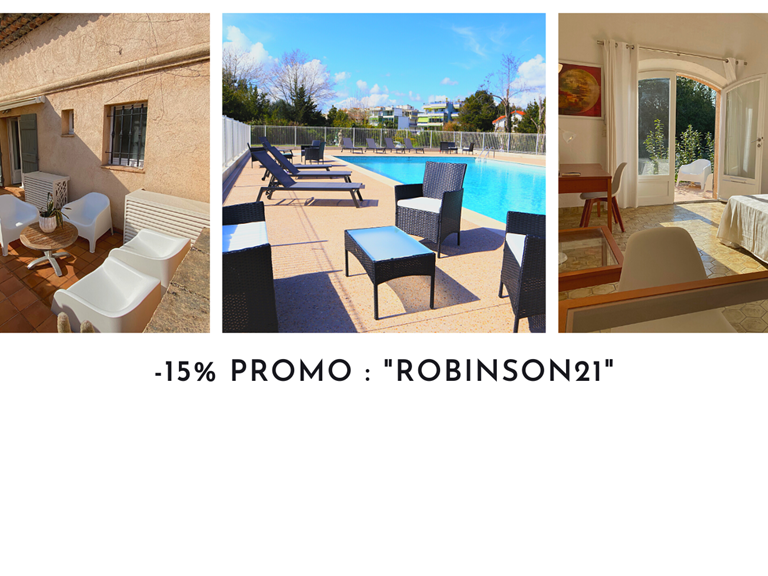 Until 31 dec 21
9 nuits
Studio Sup. vue Jardin #8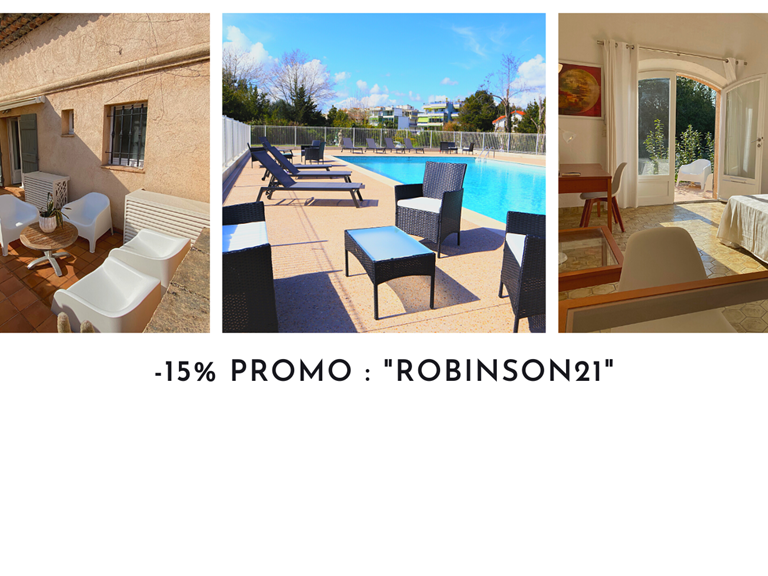 Until 31 dec 21
7 nuits
Studio Sup. vue Jardin #8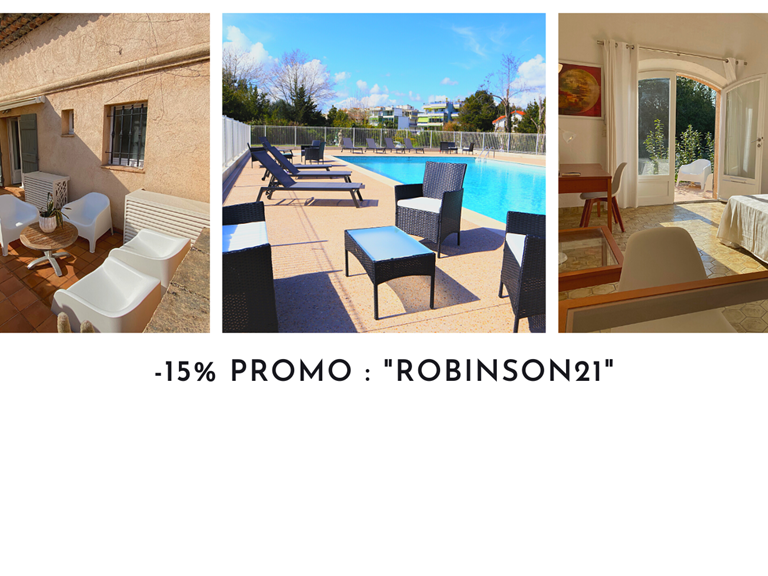 Until 31 dec 21
11 nuits
Studio Sup. vue Jardin #8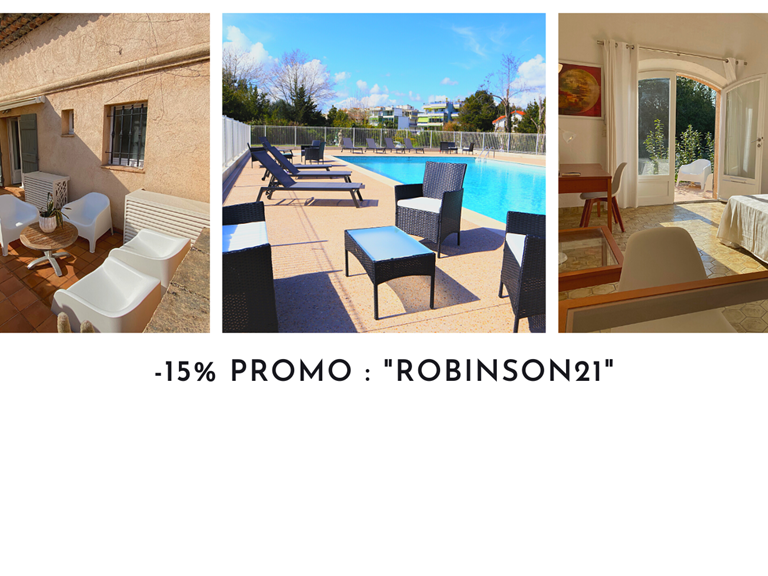 Until 31 dec 21
8 nuits
Studio Sup. vue Jardin #8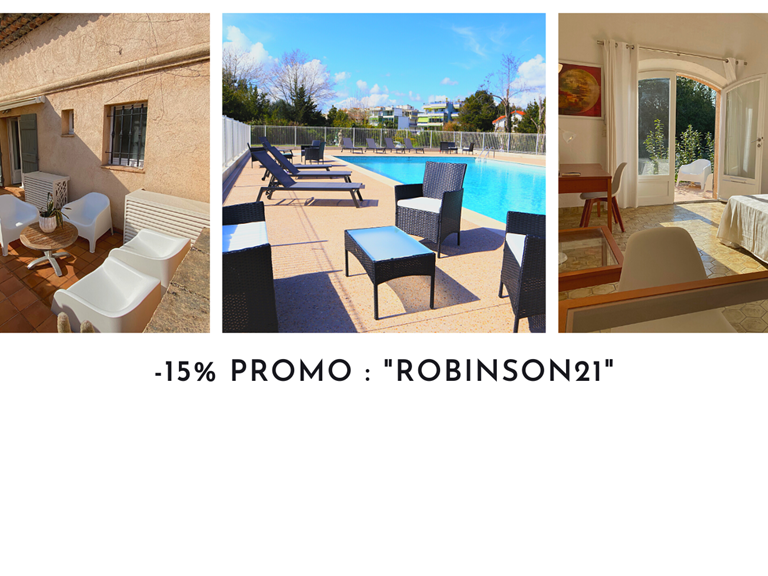 Until 31 dec 21
9 nuits
Studio Sup. vue Jardin #14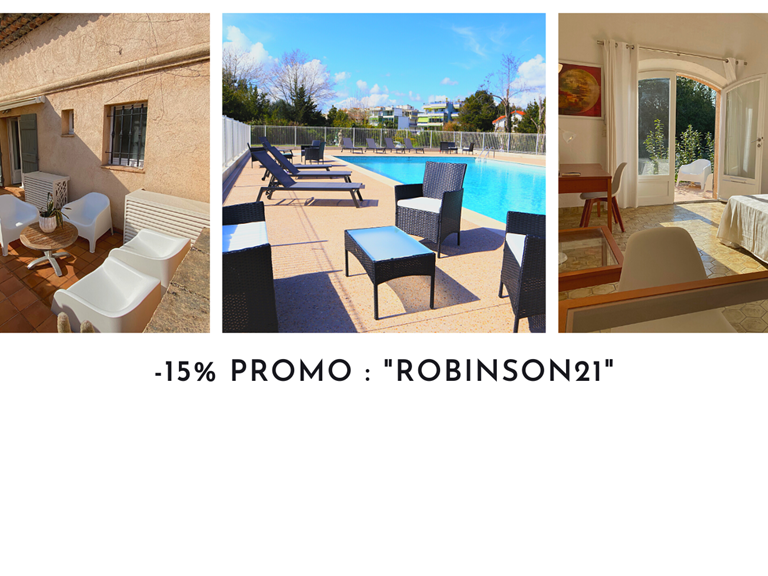 Until 31 dec 21
10 nuits
Studio Sup. vue Jardin #14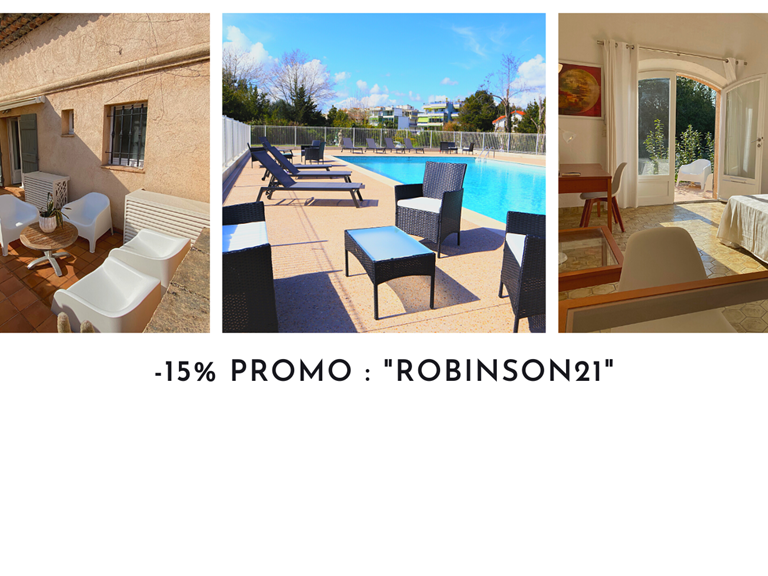 Until 31 dec 21
11 nuits
Studio Sup. vue Jardin #14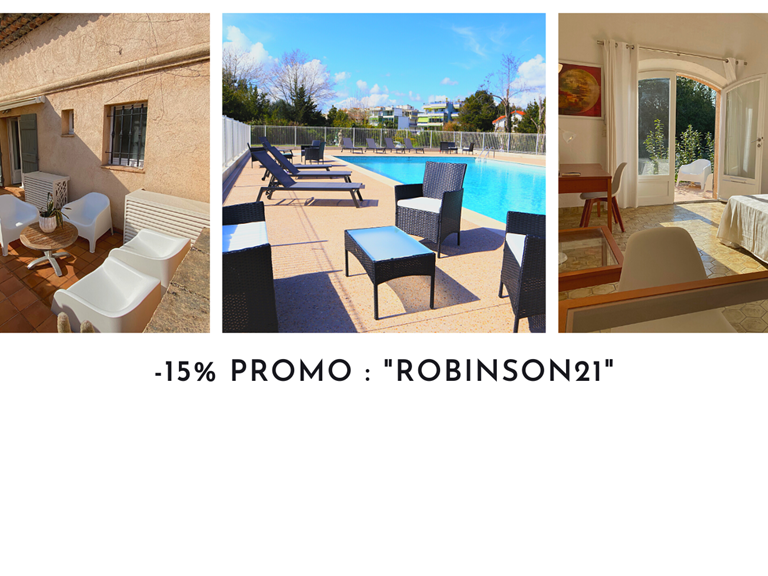 Until 31 dec 21
7 nuits
Studio Sup. vue Jardin #14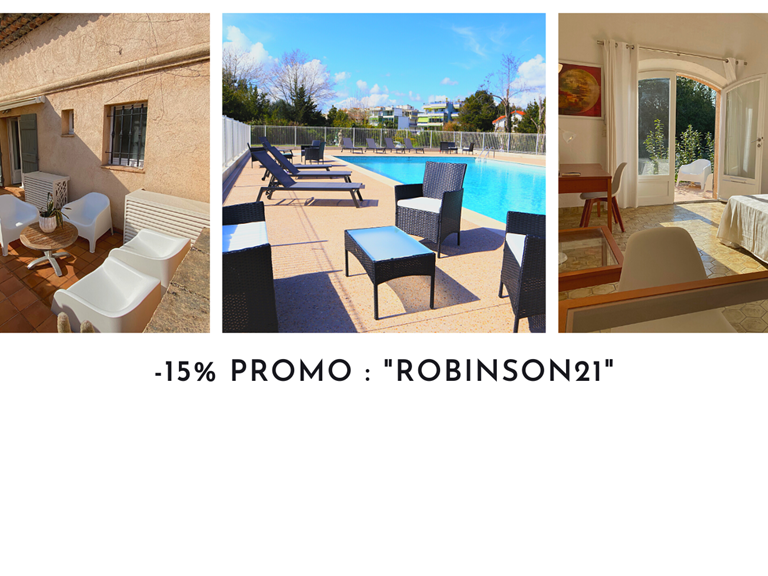 Until 31 dec 21
8 nuits
Studio Sup. vue Jardin #14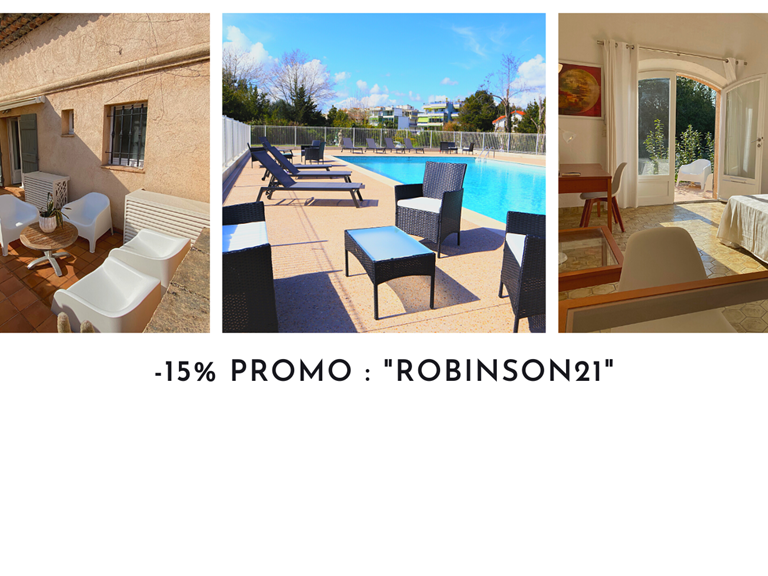 Until 31 dec 21
9 nuits
Studio Sup. vue Jardin #15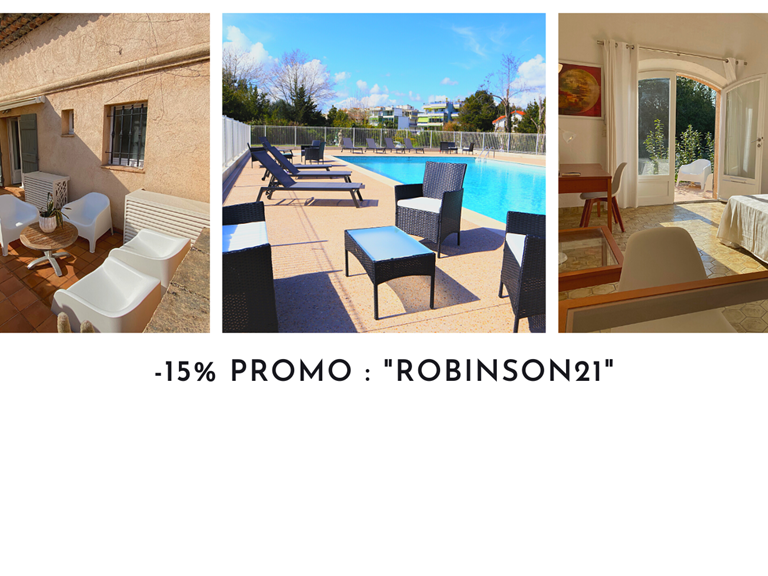 Until 31 dec 21
8 nuits
Studio Sup. vue Jardin #15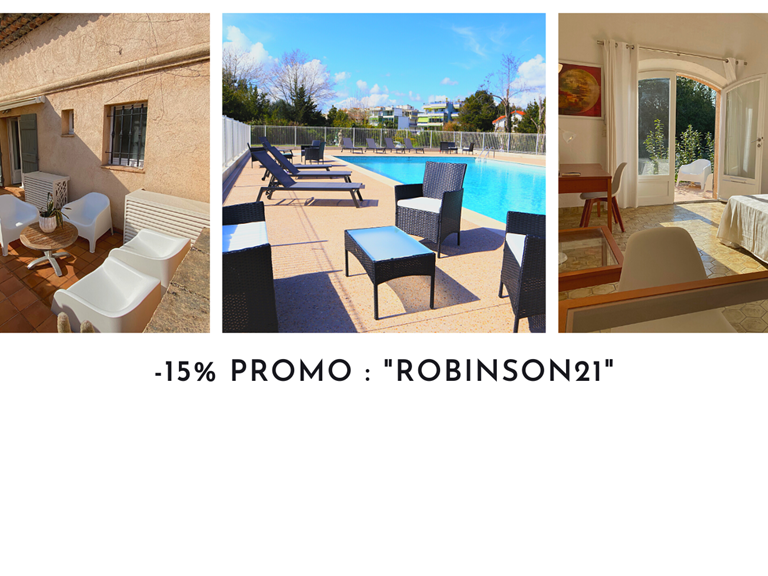 Until 31 dec 21
11 nuits
Studio Sup. vue Jardin #15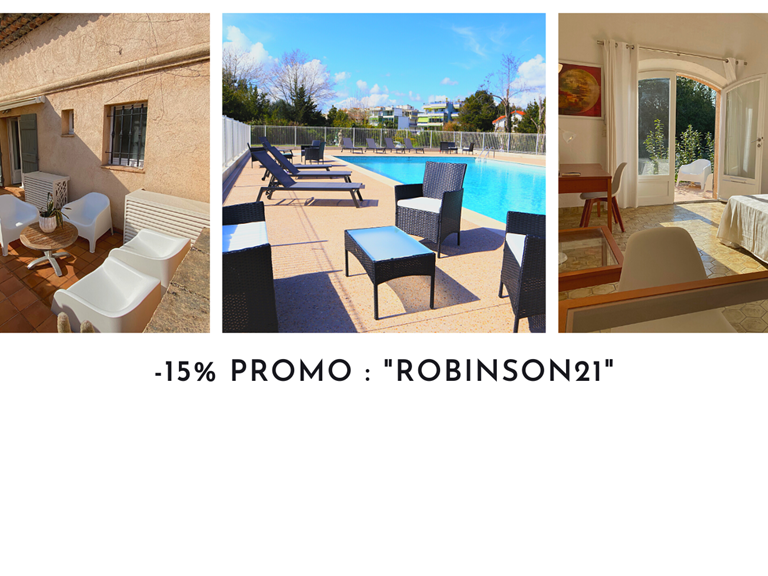 Until 31 dec 21
10 nuits
Studio Sup. vue Jardin #15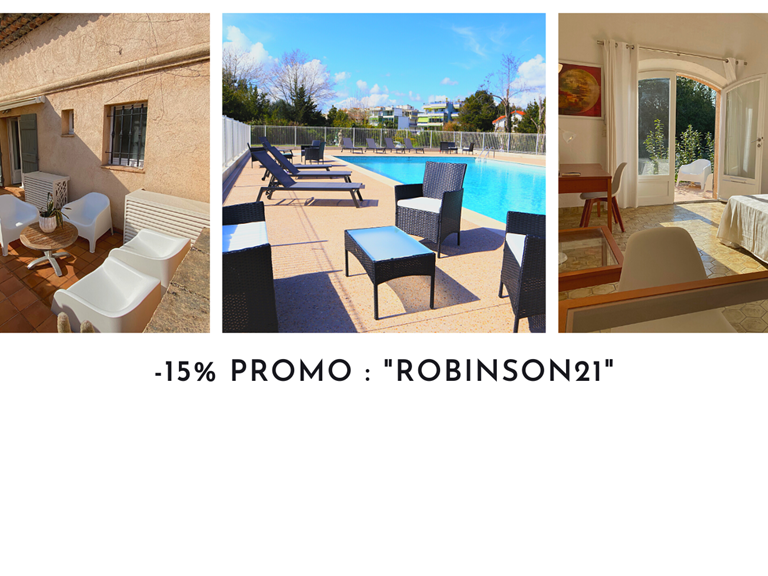 Until 31 dec 21
7 nuits
Studio Sup. vue Jardin #15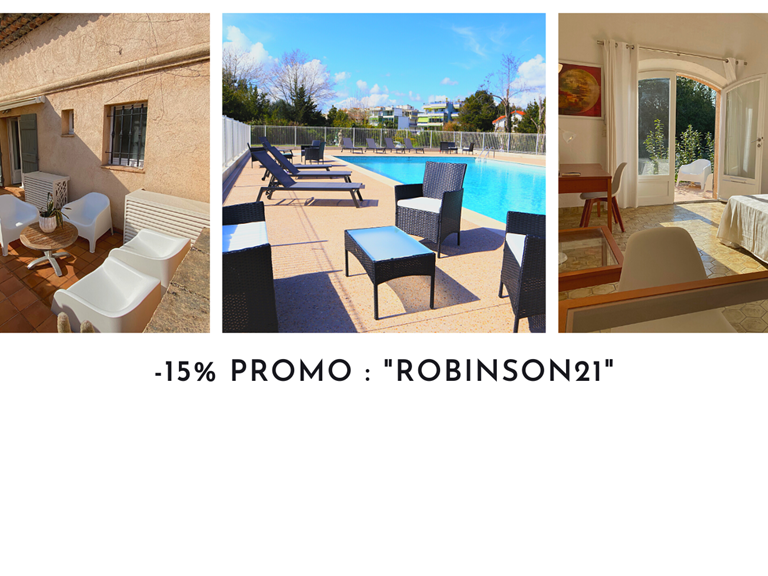 Until 31 dec 21
9 nuits
3 pièces Duplex vue Jardin #16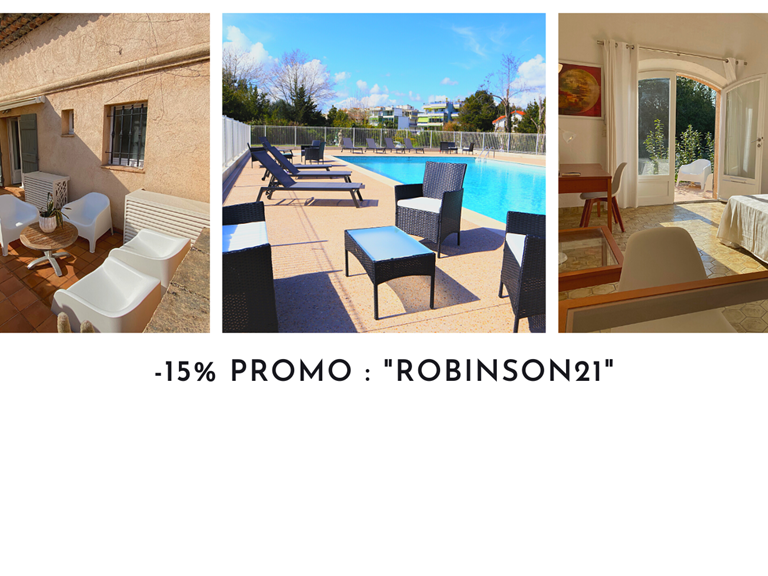 Until 31 dec 21
7 nuits
3 pièces Duplex vue Jardin #16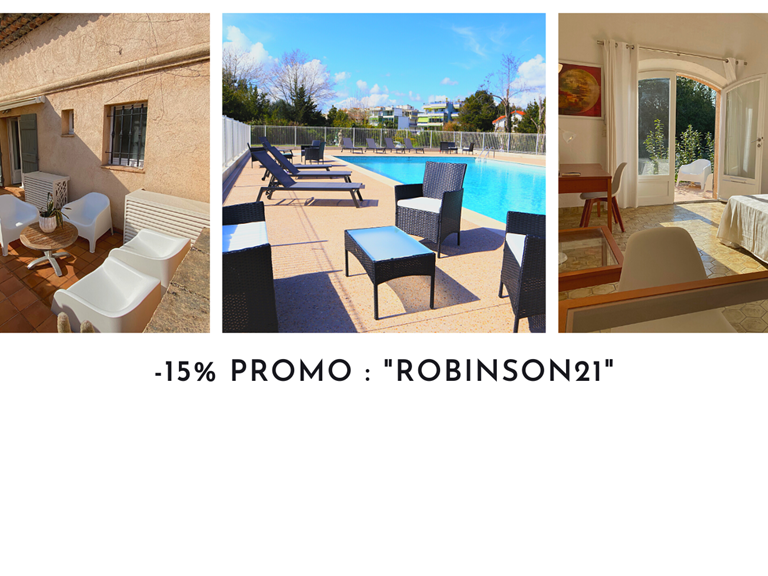 Until 31 dec 21
10 nuits
3 pièces Duplex vue Jardin #16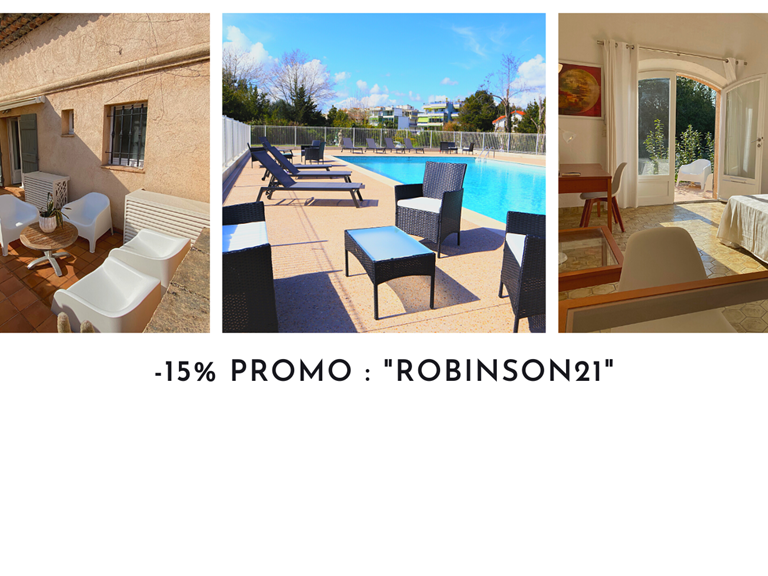 Until 31 dec 21
8 nuits
3 pièces Duplex vue Jardin #16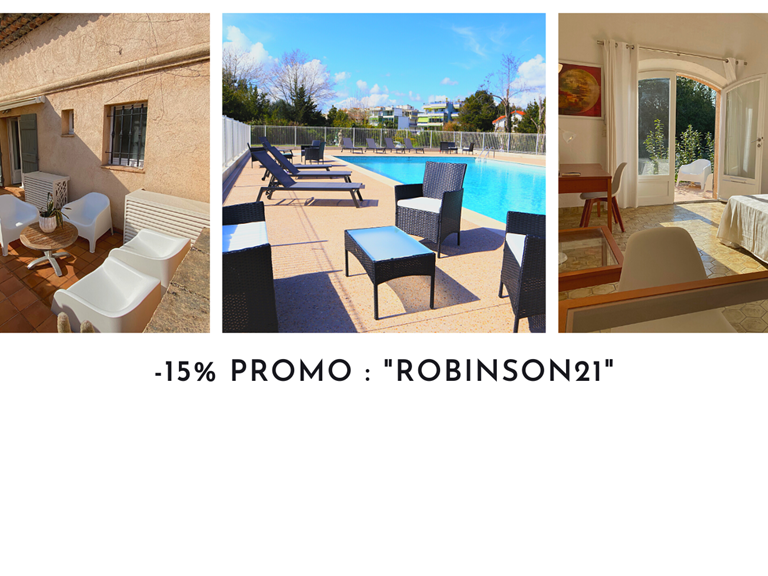 Until 31 dec 21
11 nuits
3 pièces Duplex vue Jardin #16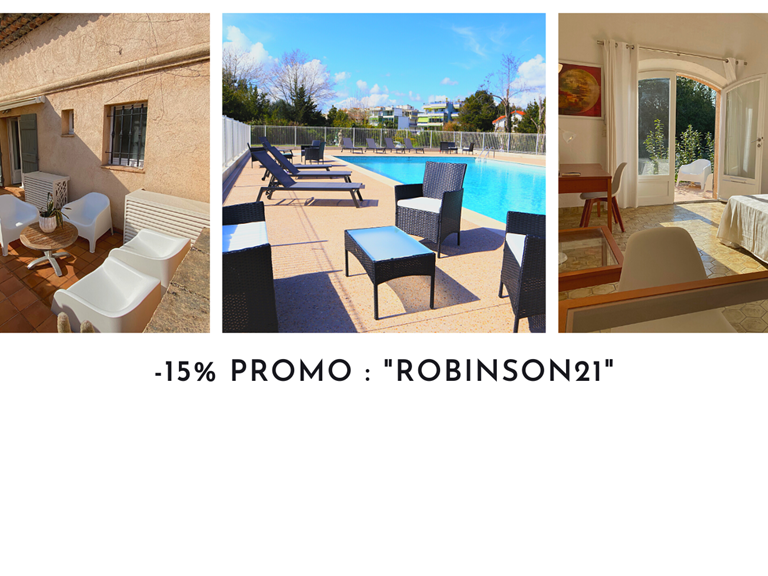 Until 31 dec 21
7 nuits
2 pièces Duplex vue Jardin #9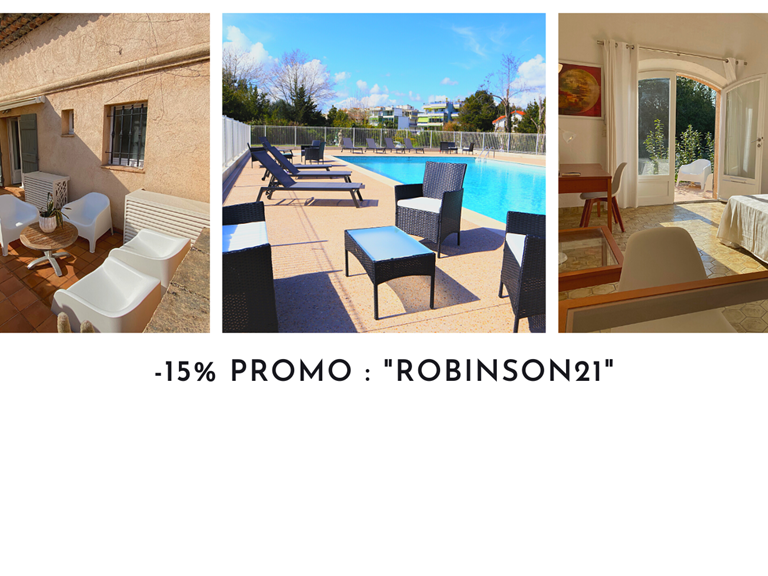 Until 31 dec 21
6 nuits
2 pièces Duplex vue Jardin #9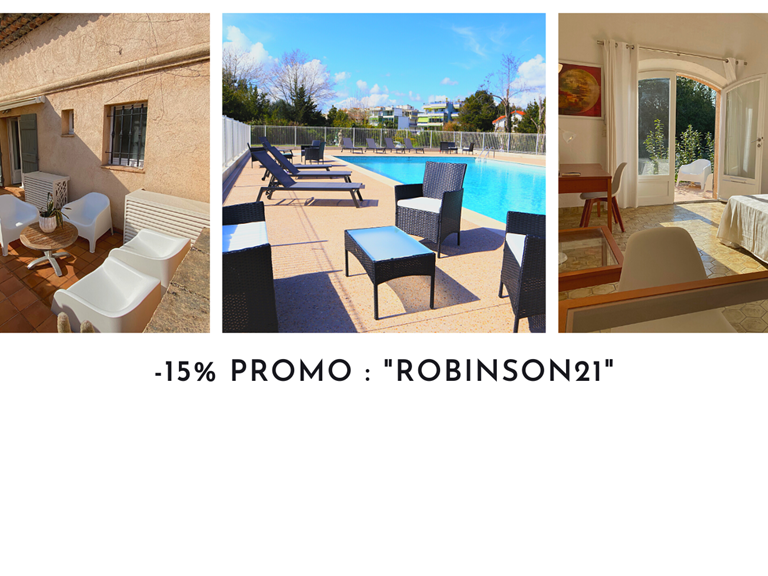 Until 31 dec 21
8 nuits
2 pièces Duplex vue Jardin #9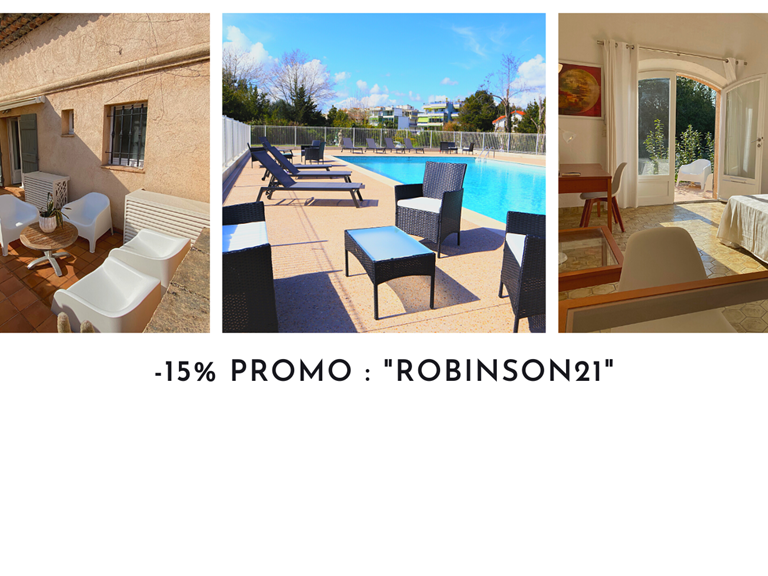 Until 31 dec 21
2 nuits
2 pièces Duplex vue Jardin #9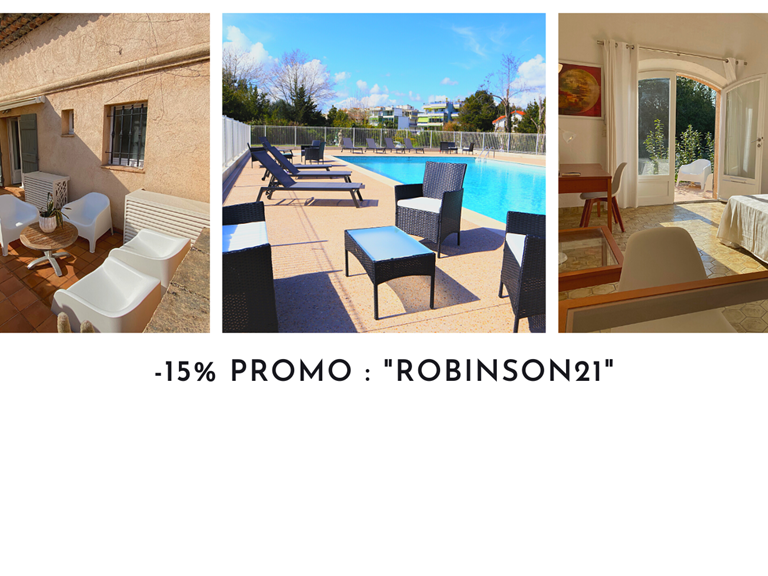 Until 31 dec 21
3 nuits
2 pièces Duplex vue Jardin #9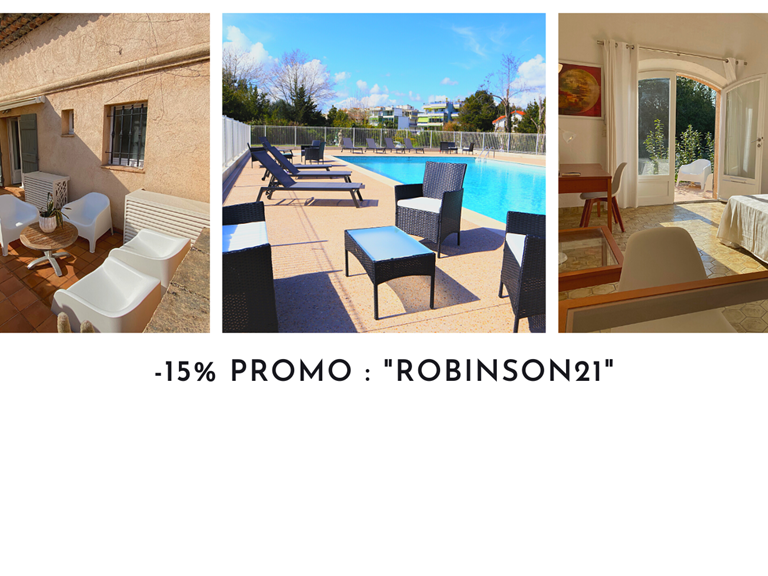 Until 31 dec 21
4 nuits
2 pièces Duplex vue Jardin #9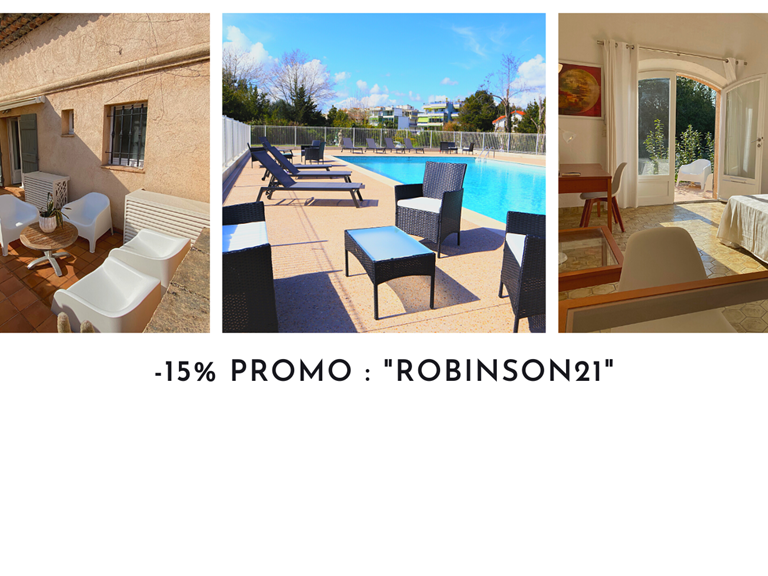 Until 31 dec 21
11 nuits
2 pièces Duplex vue Jardin #9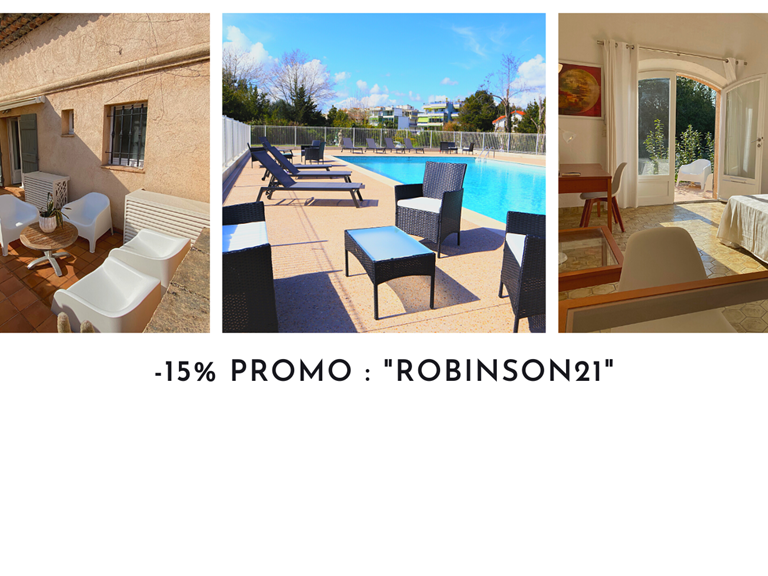 Until 31 dec 21
9 nuits
2 pièces Duplex vue Jardin #9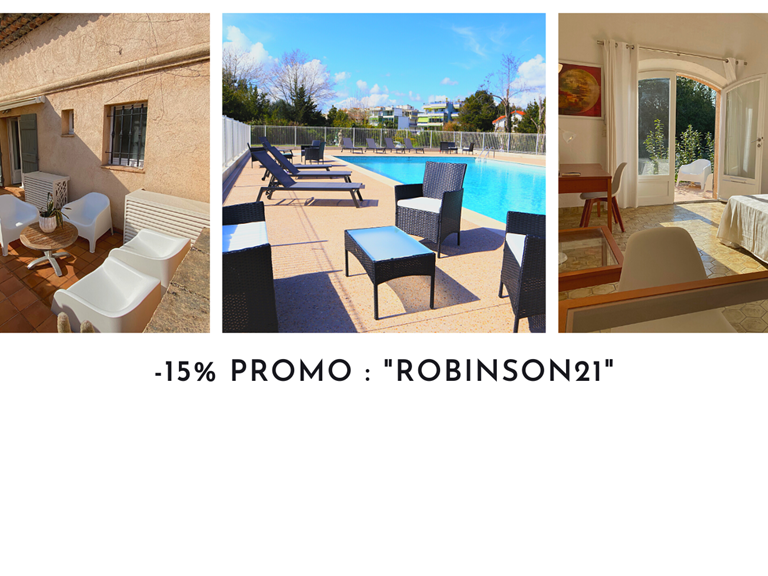 Until 31 dec 21
A partir de 2 nuitées
2 pièces Duplex vue Jardin #9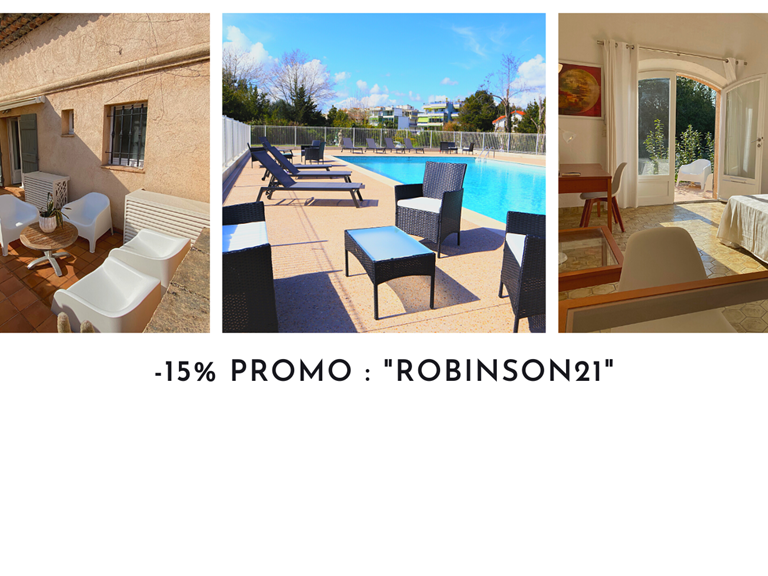 Until 31 dec 21
10 nuits
2 pièces Duplex vue Jardin #9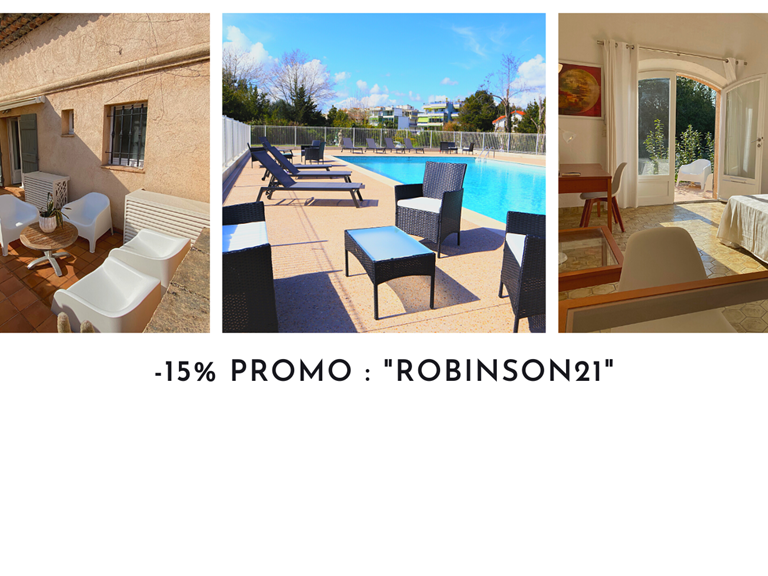 Until 31 dec 21
5 nuits
2 pièces Duplex vue Jardin #9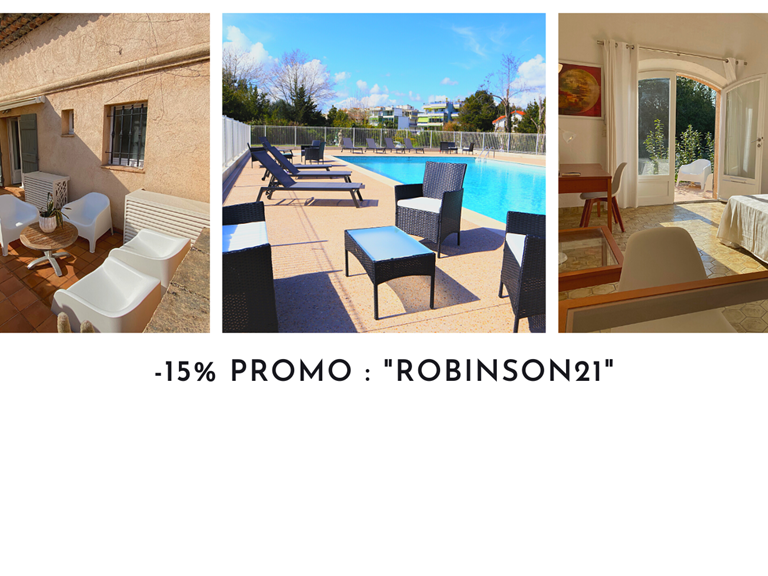 Until 31 dec 21
9 nuits
2 pièces Duplex vue Jardin #10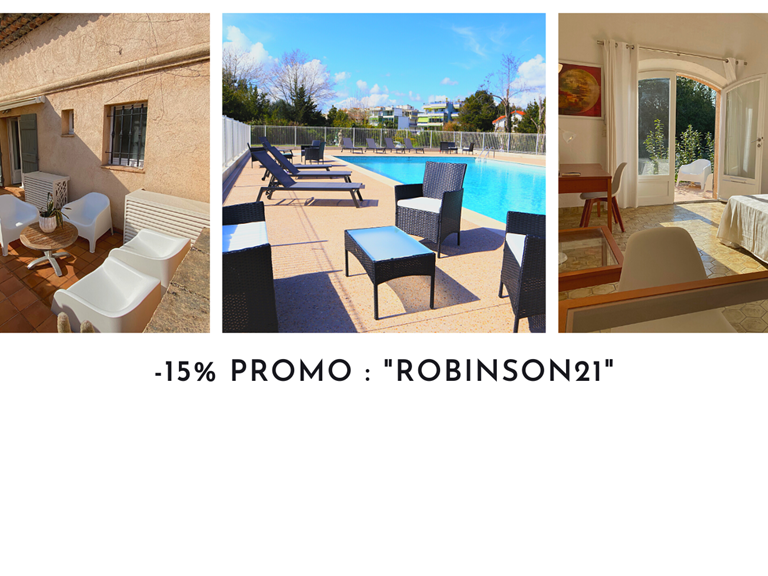 Until 31 dec 21
11 nuits
2 pièces Duplex vue Jardin #10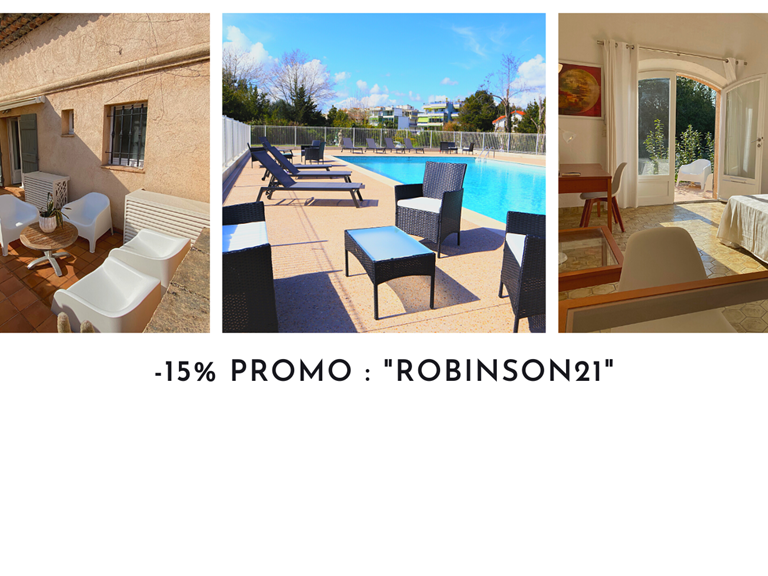 Until 31 dec 21
3 nuits
2 pièces Duplex vue Jardin #10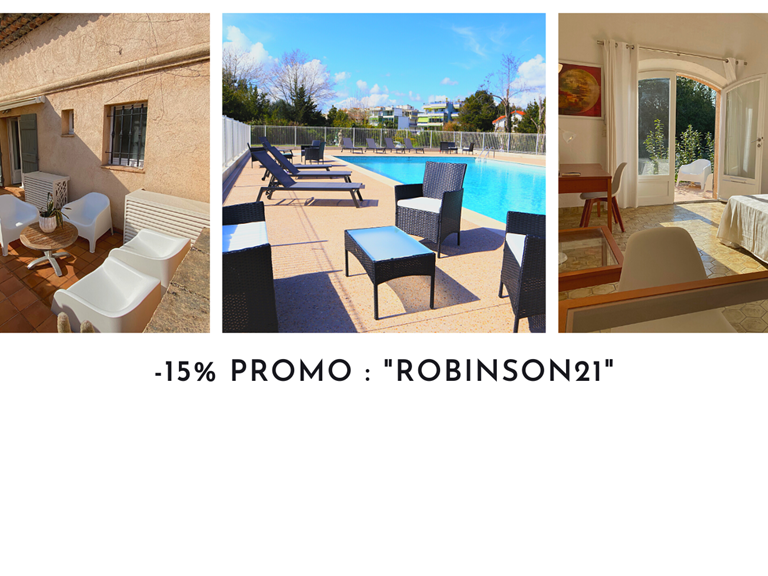 Until 31 dec 21
4 nuits
2 pièces Duplex vue Jardin #10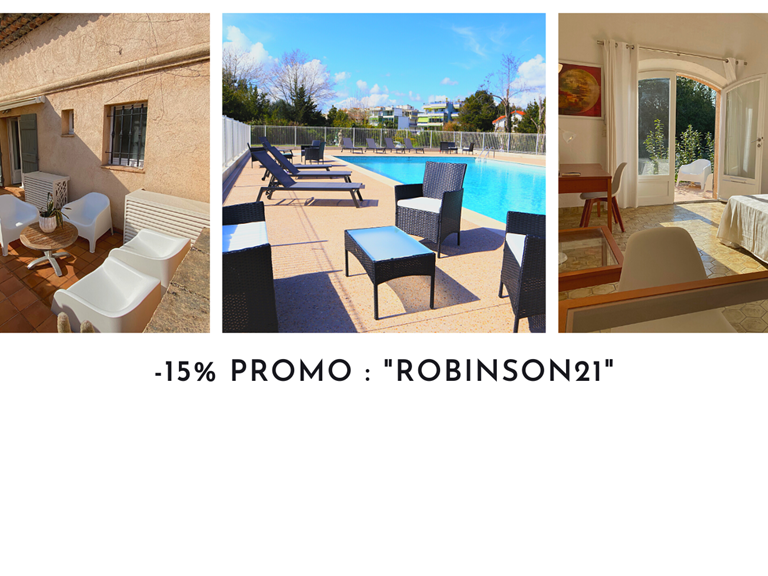 Until 31 dec 21
8 nuits
2 pièces Duplex vue Jardin #10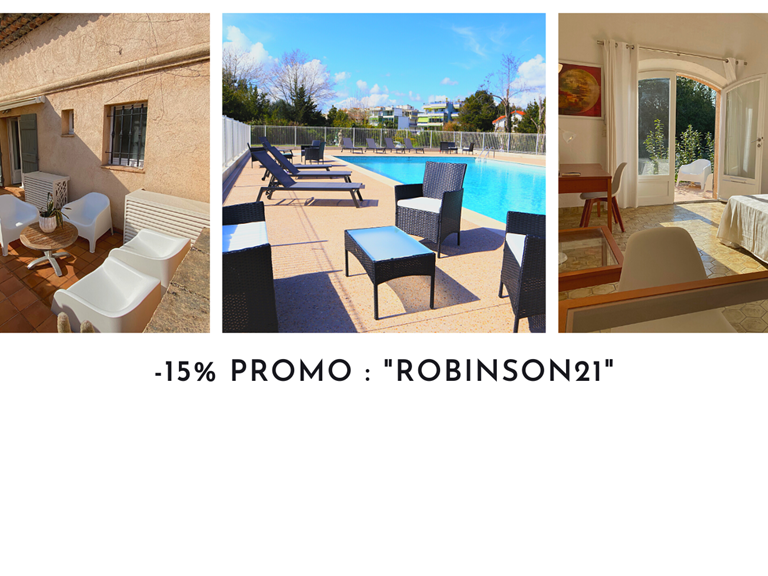 Until 31 dec 21
5 nuits
2 pièces Duplex vue Jardin #10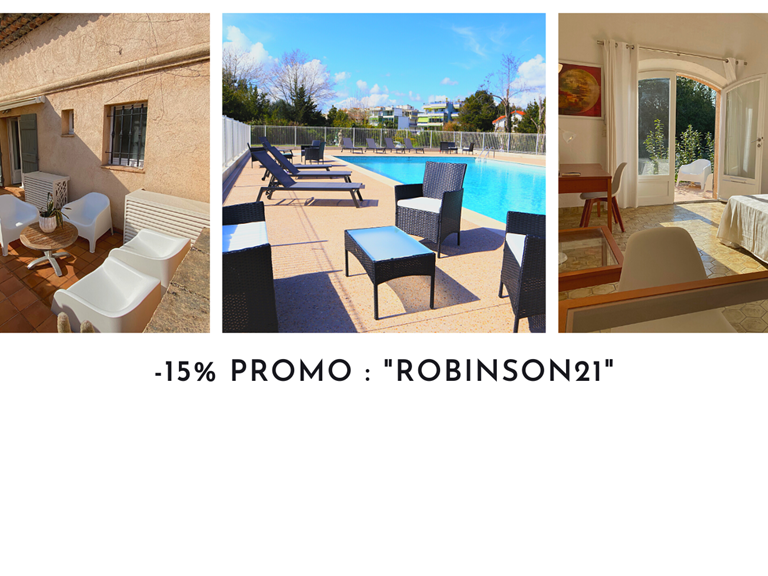 Until 31 dec 21
10 nuits
2 pièces Duplex vue Jardin #10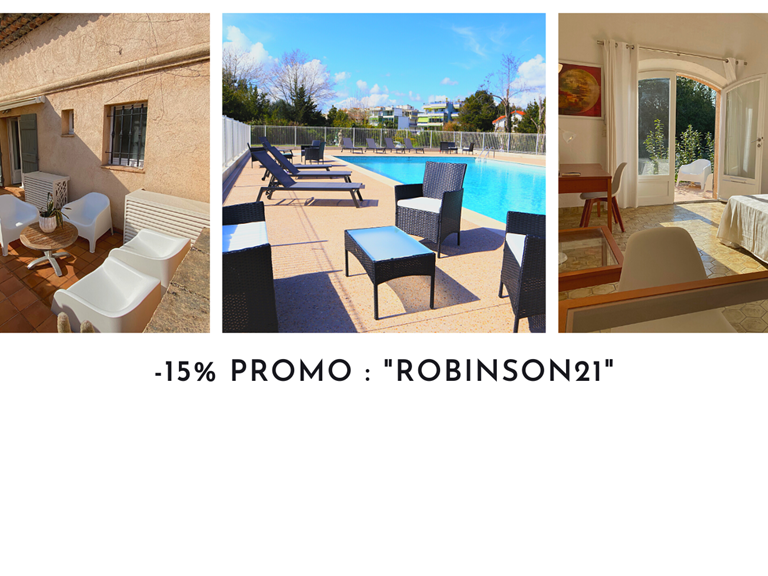 Until 31 dec 21
7 nuits
2 pièces Duplex vue Jardin #10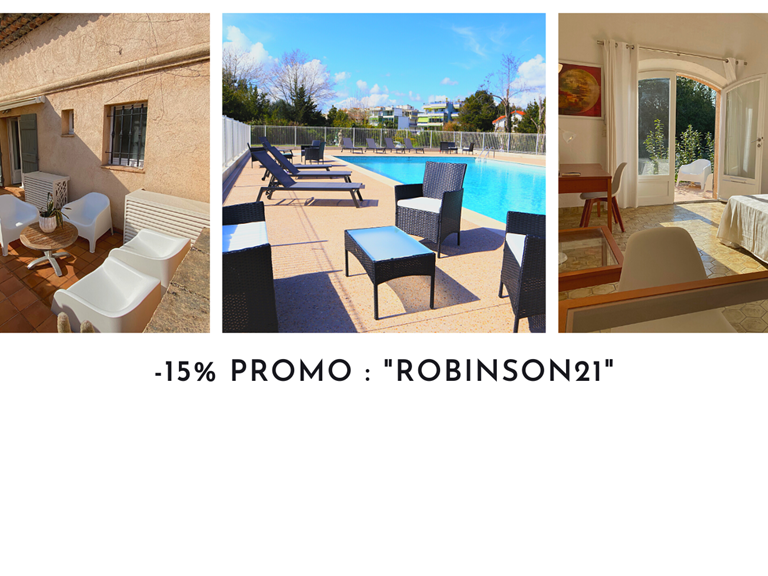 Until 31 dec 21
6 nuits
2 pièces Duplex vue Jardin #10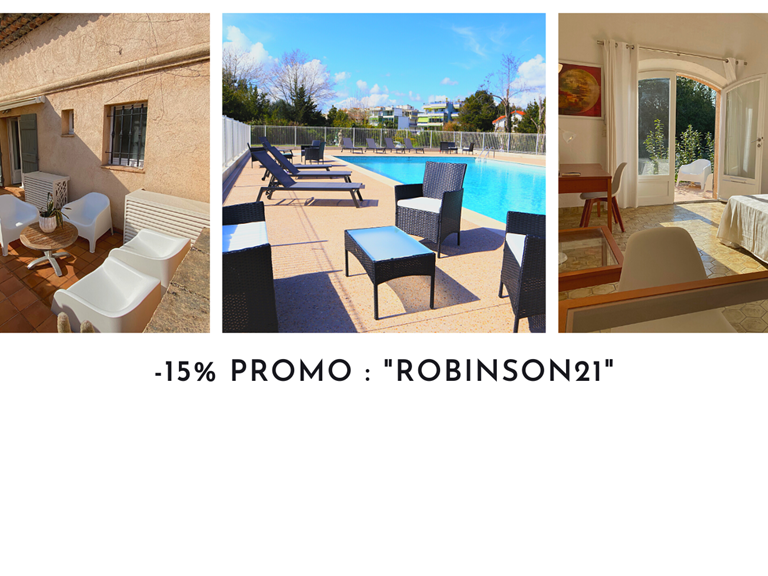 Until 31 dec 21
2 nuits
2 pièces Duplex vue Jardin #10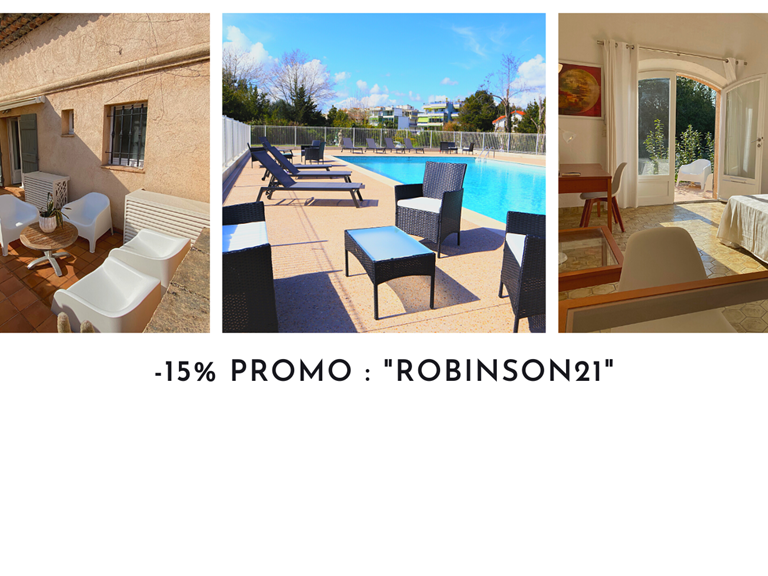 Until 31 dec 21
A partir de 2 nuitées
2 pièces Duplex vue Jardin #10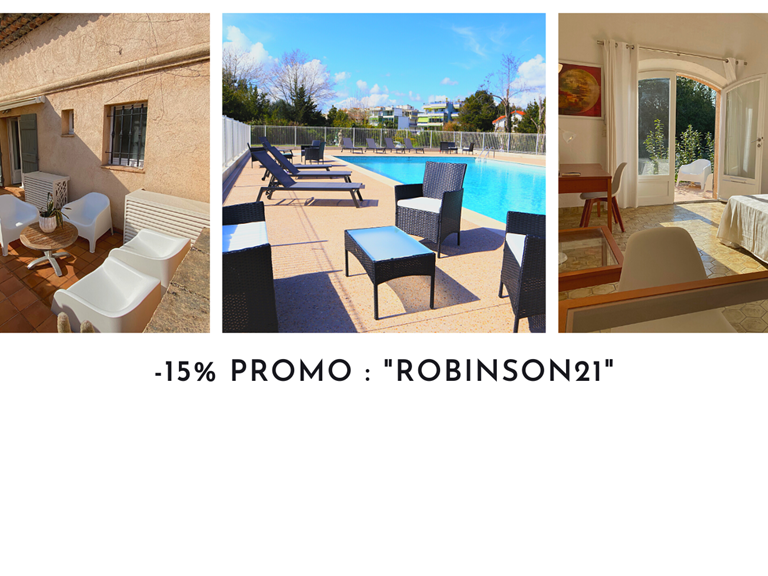 Until 31 dec 21
10 nuits
2 pièces Duplex vue Jardin #11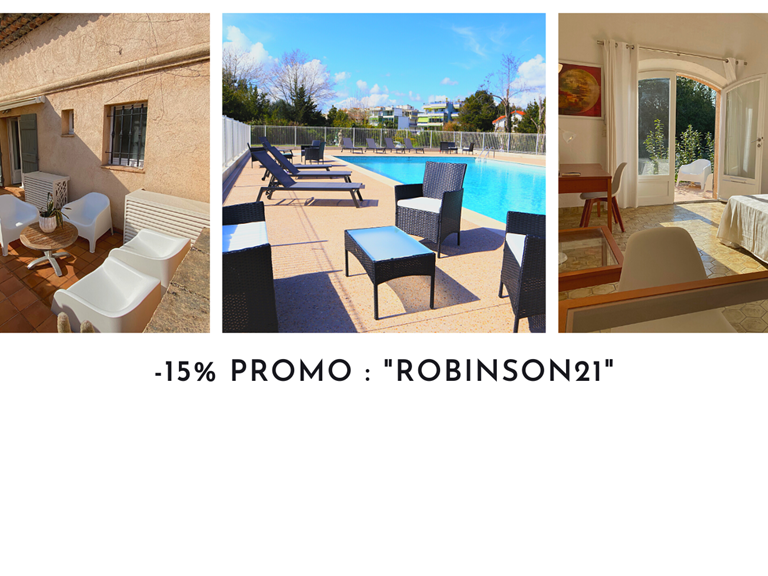 Until 31 dec 21
7 nuits
2 pièces Duplex vue Jardin #11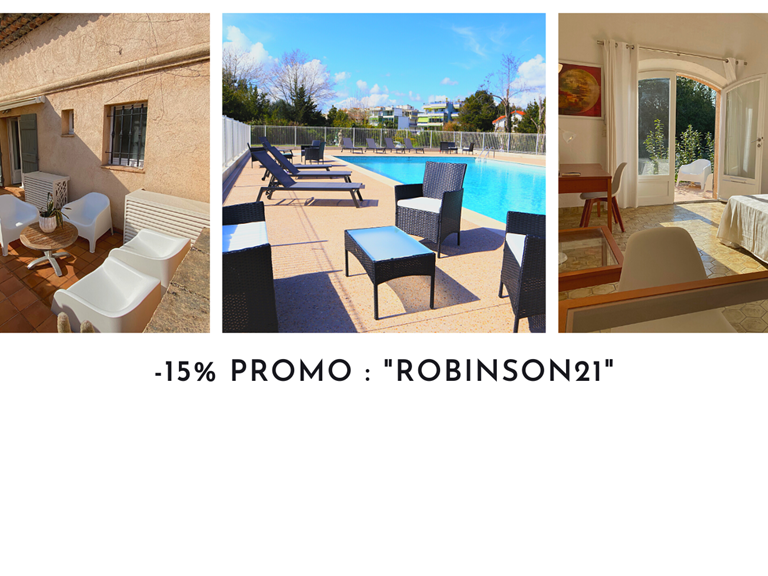 Until 31 dec 21
9 nuits
2 pièces Duplex vue Jardin #11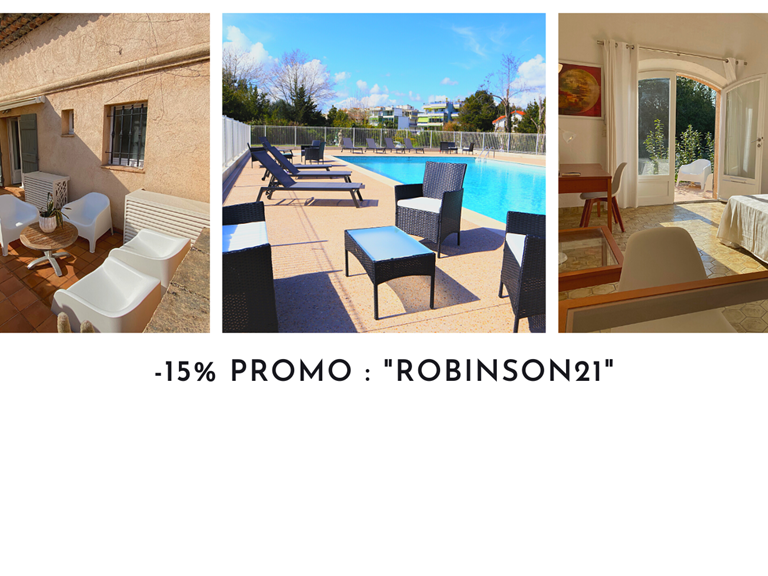 Until 31 dec 21
4 nuits
2 pièces Duplex vue Jardin #11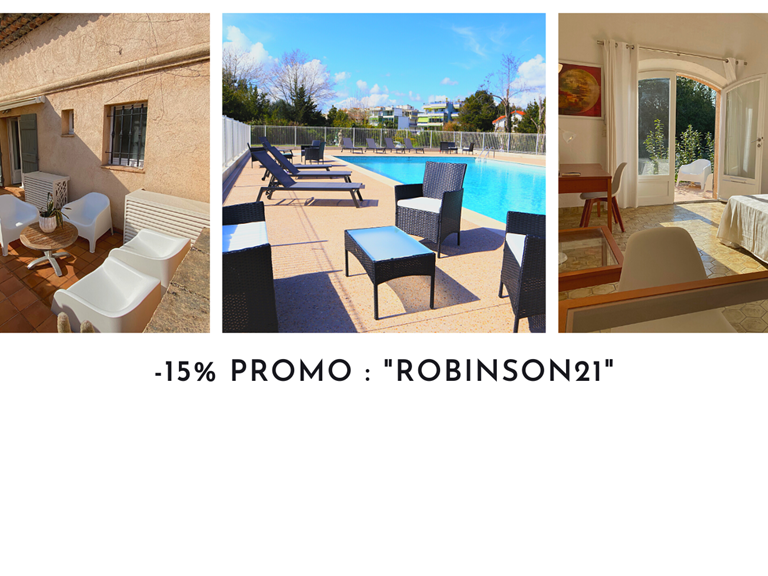 Until 31 dec 21
2 nuits
2 pièces Duplex vue Jardin #11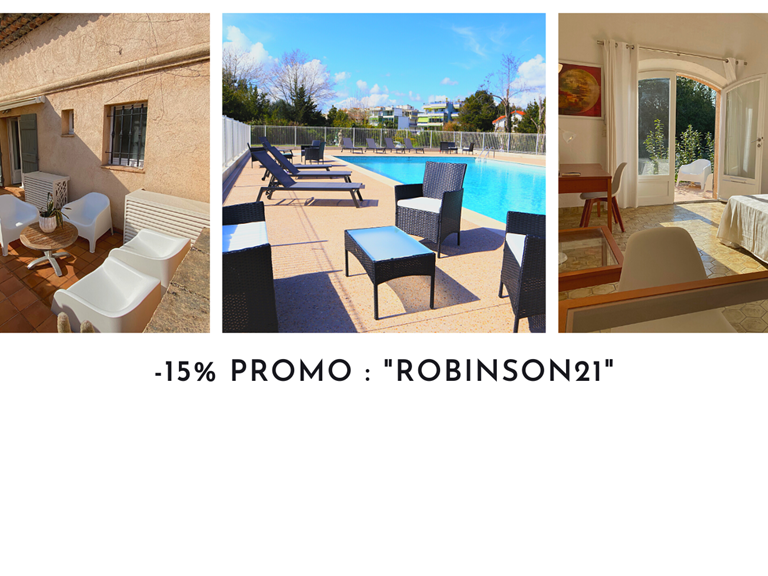 Until 31 dec 21
5 nuits
2 pièces Duplex vue Jardin #11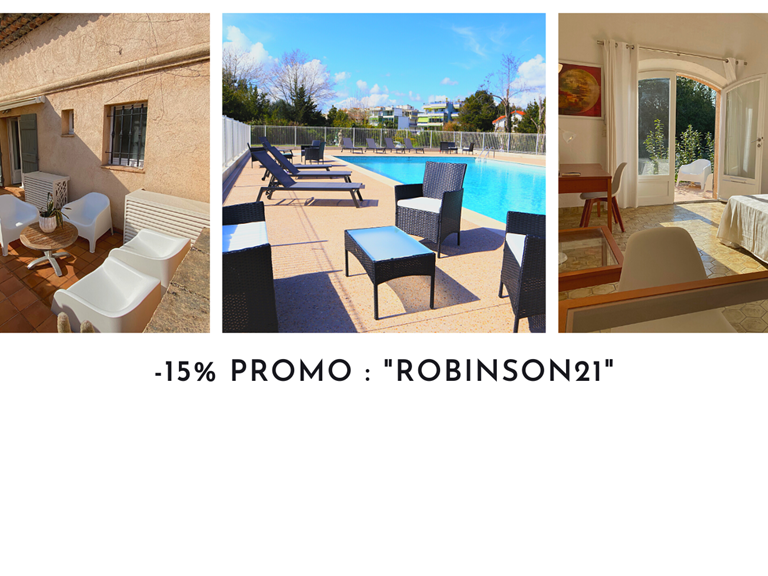 Until 31 dec 21
3 nuits
2 pièces Duplex vue Jardin #11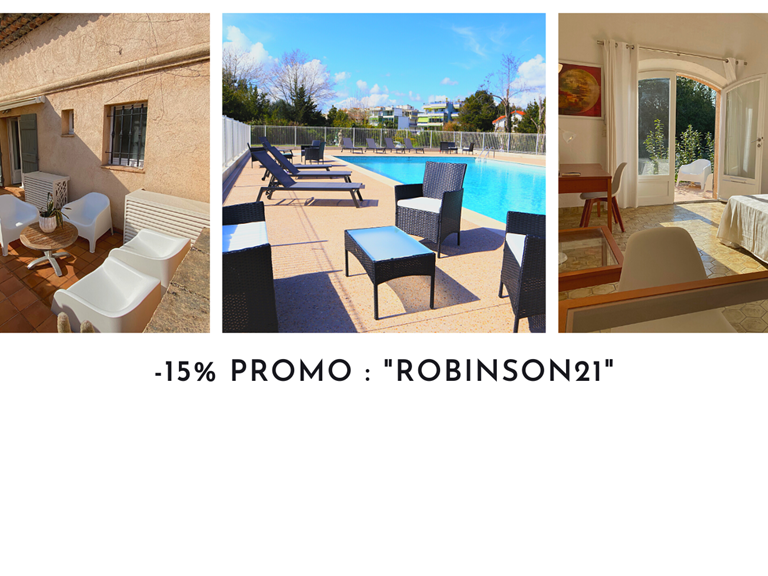 Until 31 dec 21
6 nuits
2 pièces Duplex vue Jardin #11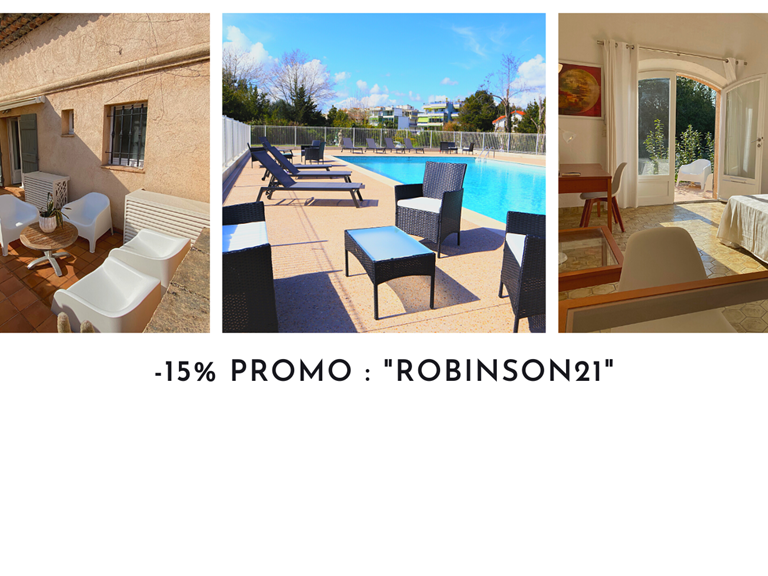 Until 31 dec 21
8 nuits
2 pièces Duplex vue Jardin #11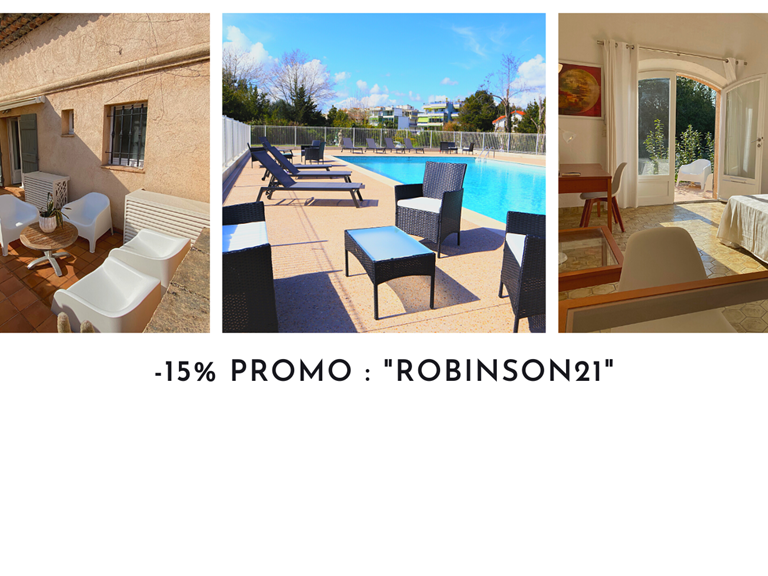 Until 31 dec 21
11 nuits
2 pièces Duplex vue Jardin #11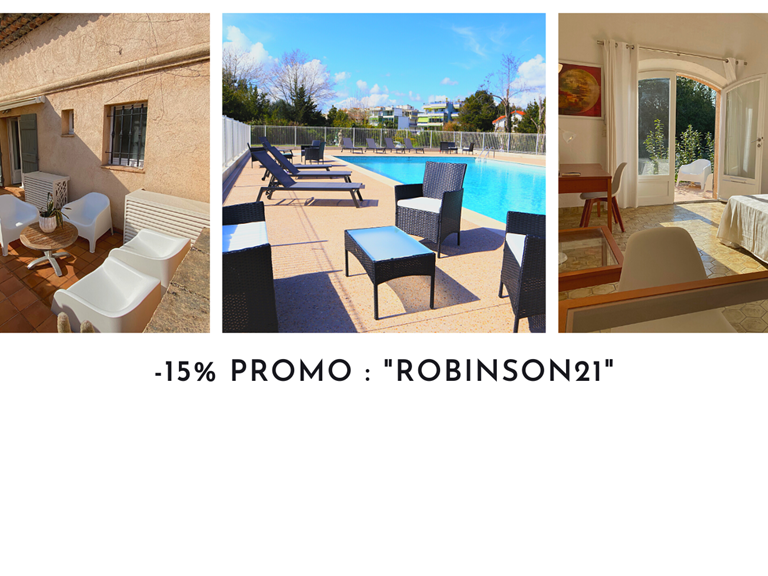 Until 31 dec 21
A partir de 2 nuitées
2 pièces Duplex vue Jardin #11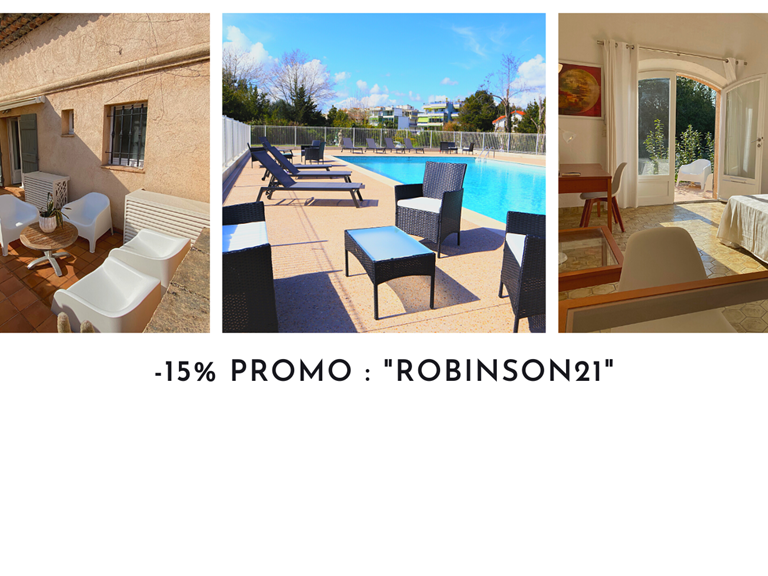 Until 31 dec 21
7 nuits
2 pièces Duplex vue Jardin #12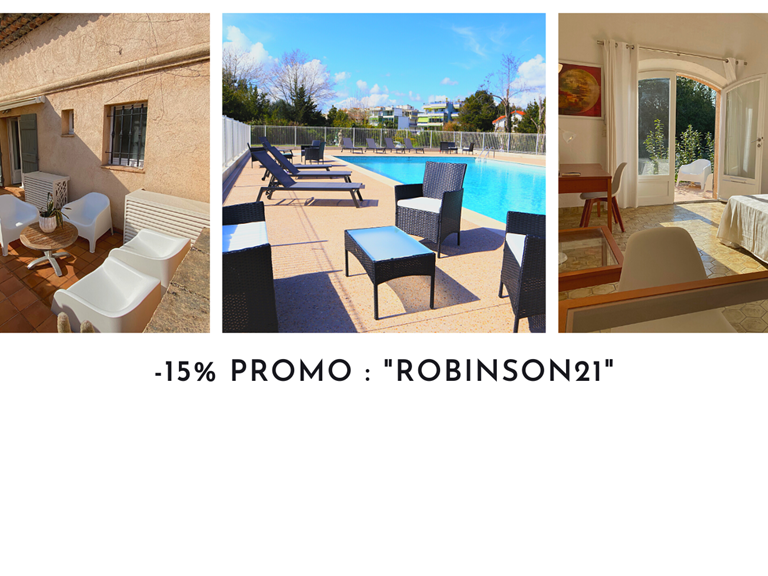 Until 31 dec 21
A partir de 2 nuitées
2 pièces Duplex vue Jardin #12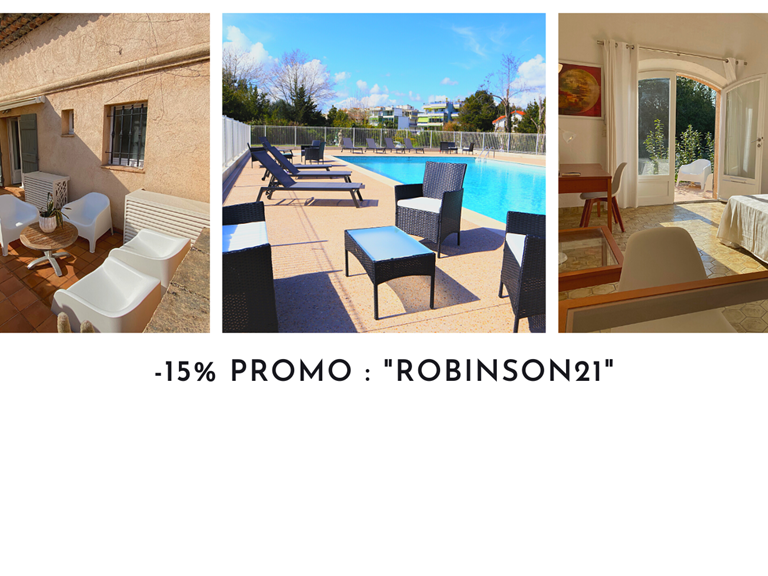 Until 31 dec 21
2 nuits
2 pièces Duplex vue Jardin #12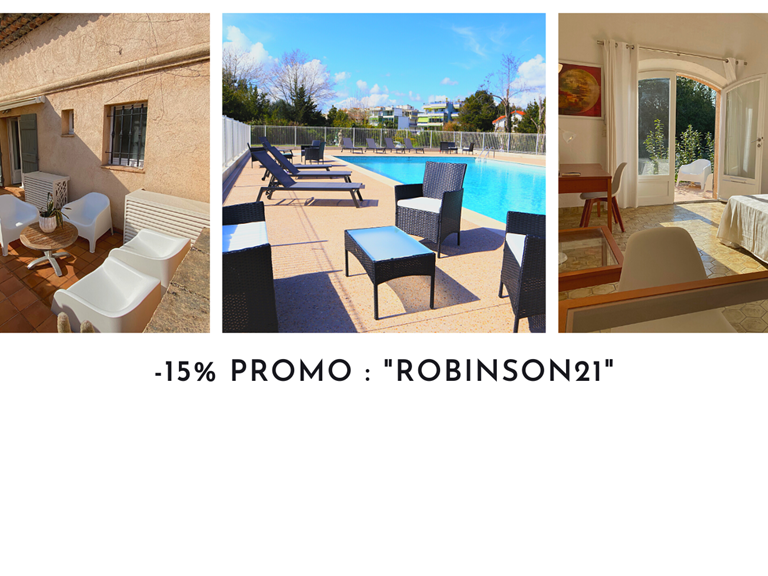 Until 31 dec 21
3 nuits
2 pièces Duplex vue Jardin #12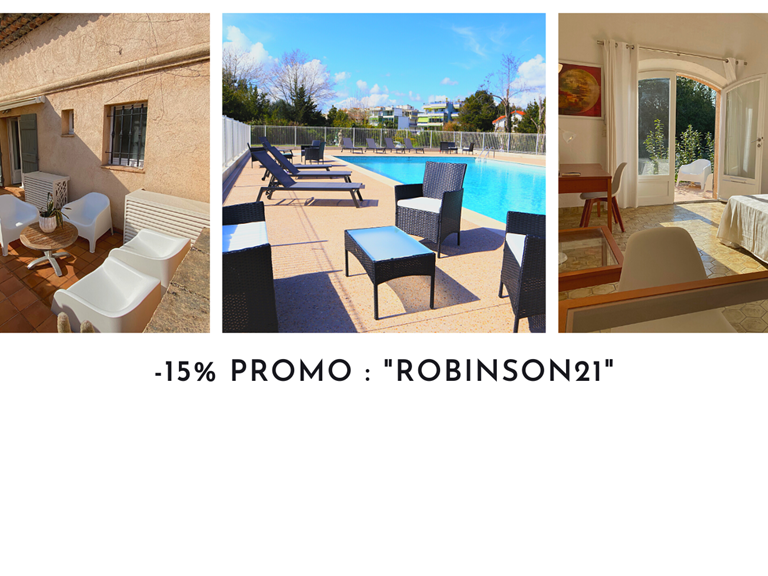 Until 31 dec 21
4 nuits
2 pièces Duplex vue Jardin #12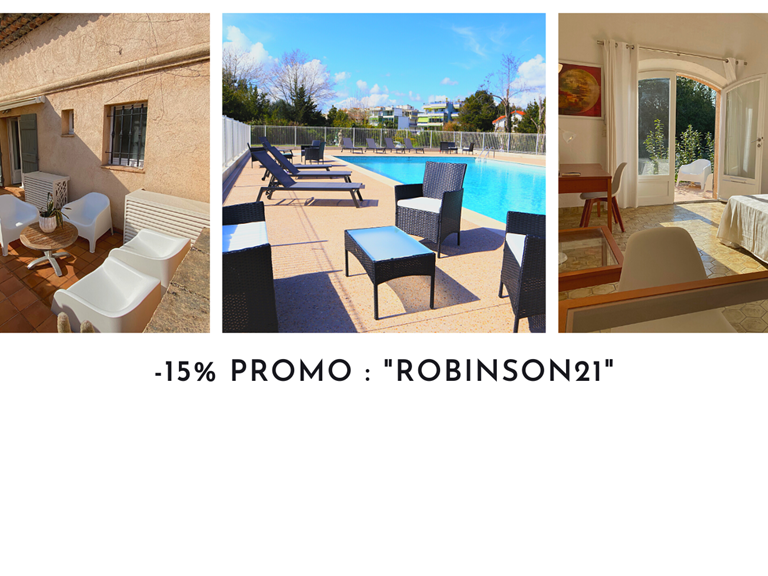 Until 31 dec 21
5 nuits
2 pièces Duplex vue Jardin #12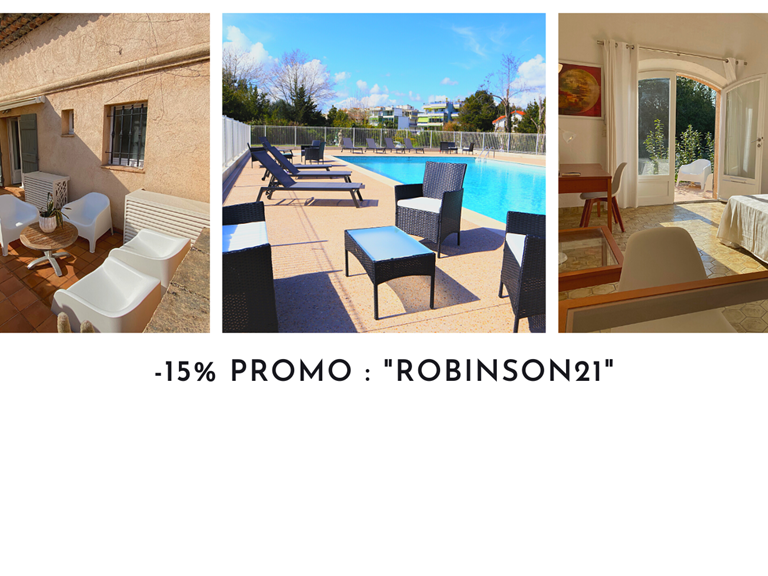 Until 31 dec 21
9 nuits
2 pièces Duplex vue Jardin #12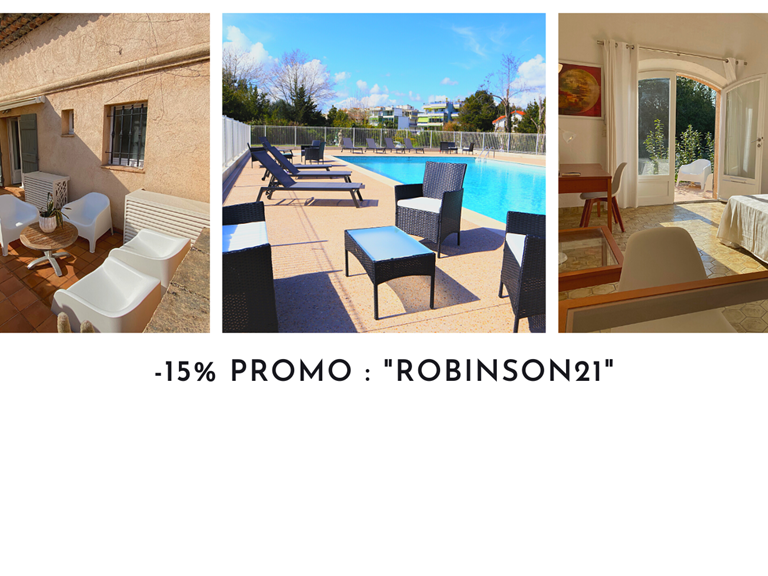 Until 31 dec 21
10 nuits
2 pièces Duplex vue Jardin #12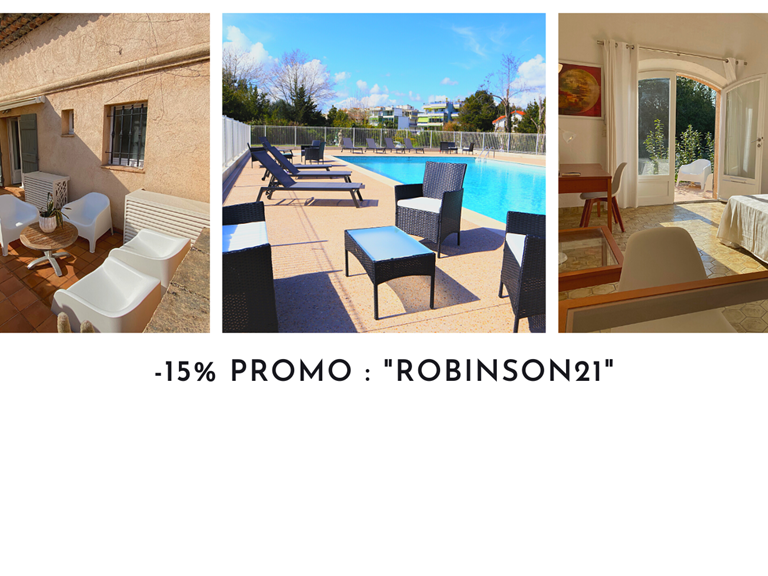 Until 31 dec 21
8 nuits
2 pièces Duplex vue Jardin #12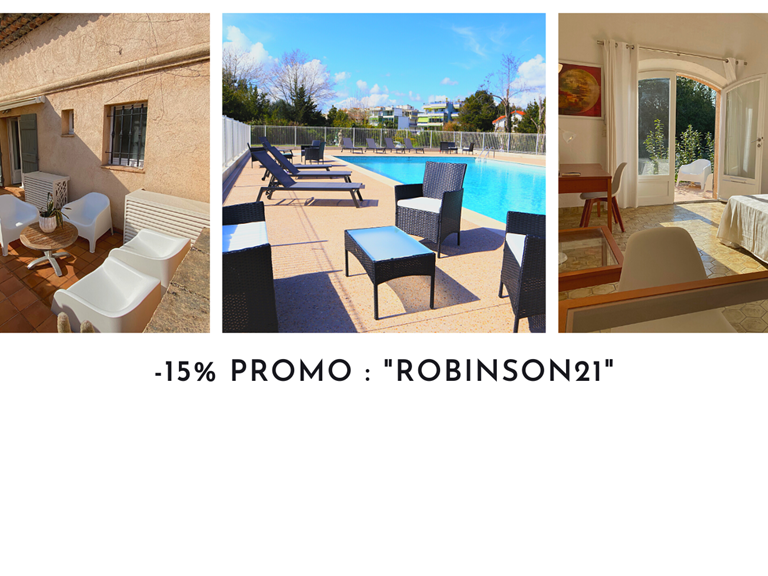 Until 31 dec 21
6 nuits
2 pièces Duplex vue Jardin #12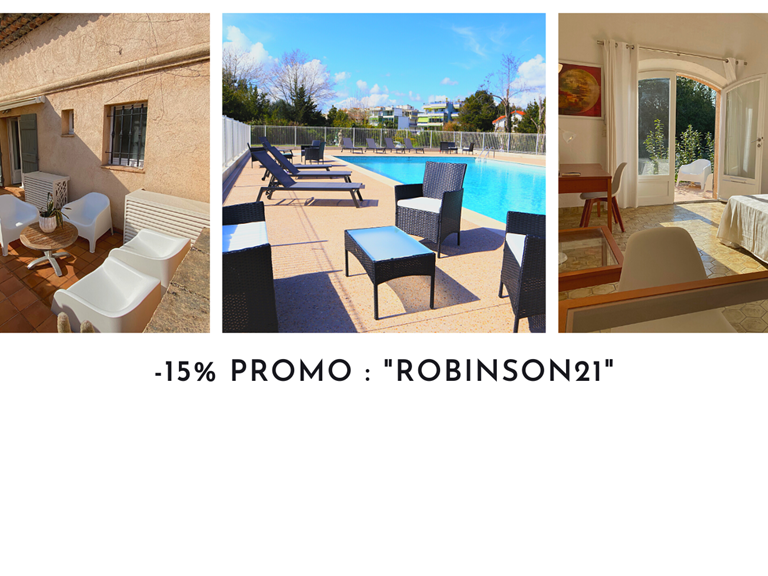 Until 31 dec 21
11 nuits
2 pièces Duplex vue Jardin #12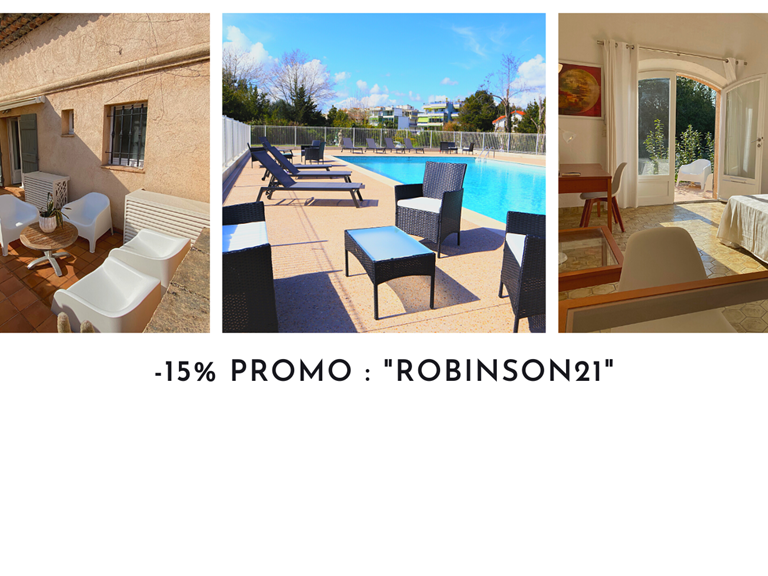 Until 31 dec 21
2 nuits
2 pièces Duplex vue Jardin #13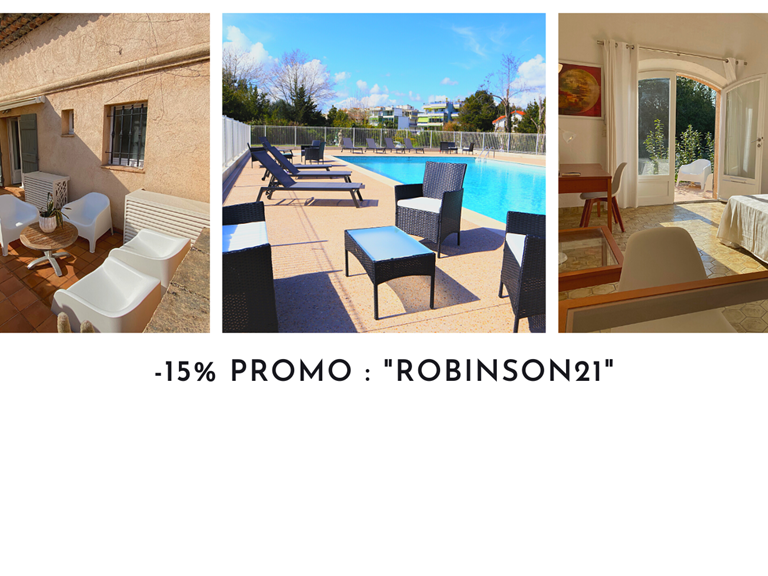 Until 31 dec 21
8 nuits
2 pièces Duplex vue Jardin #13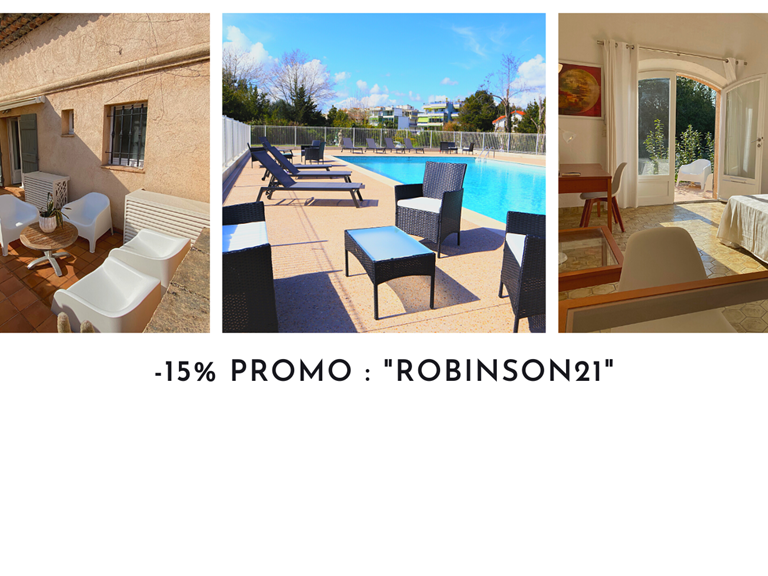 Until 31 dec 21
6 nuits
2 pièces Duplex vue Jardin #13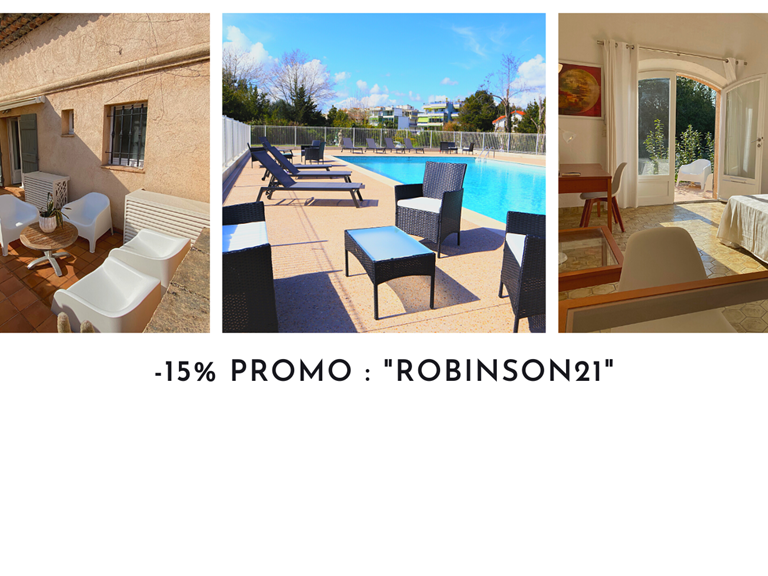 Until 31 dec 21
7 nuits
2 pièces Duplex vue Jardin #13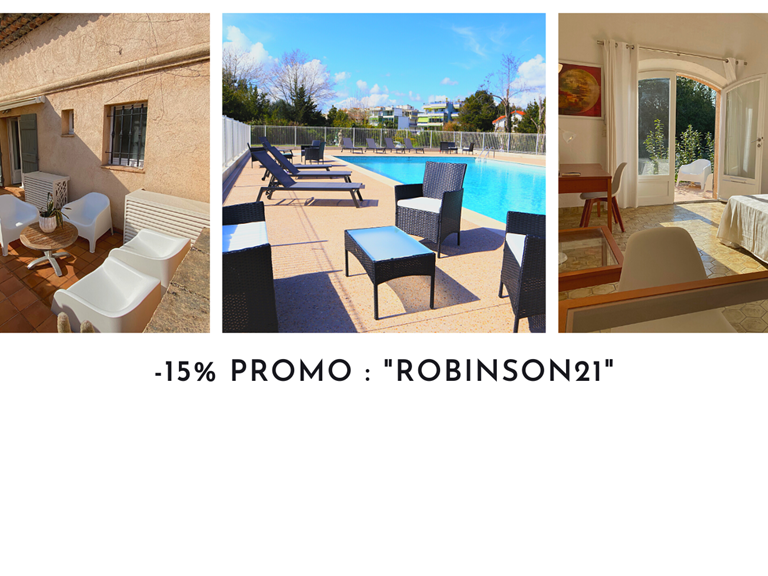 Until 31 dec 21
10 nuits
2 pièces Duplex vue Jardin #13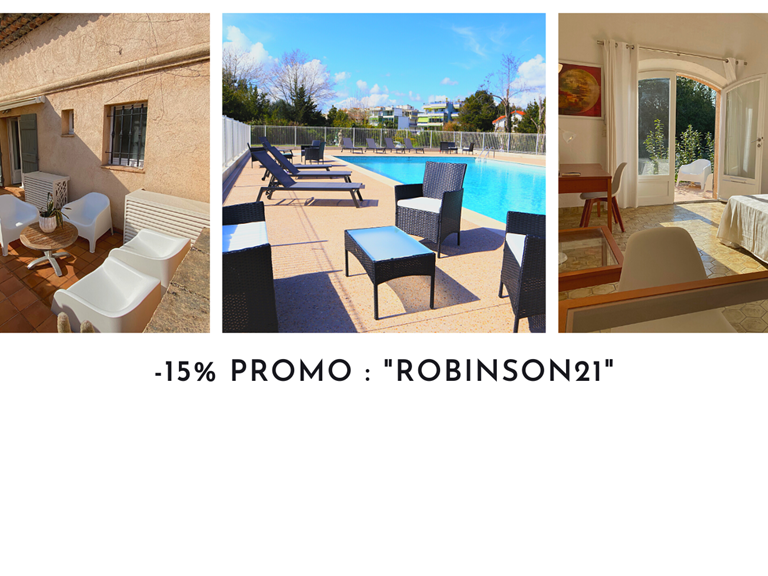 Until 31 dec 21
5 nuits
2 pièces Duplex vue Jardin #13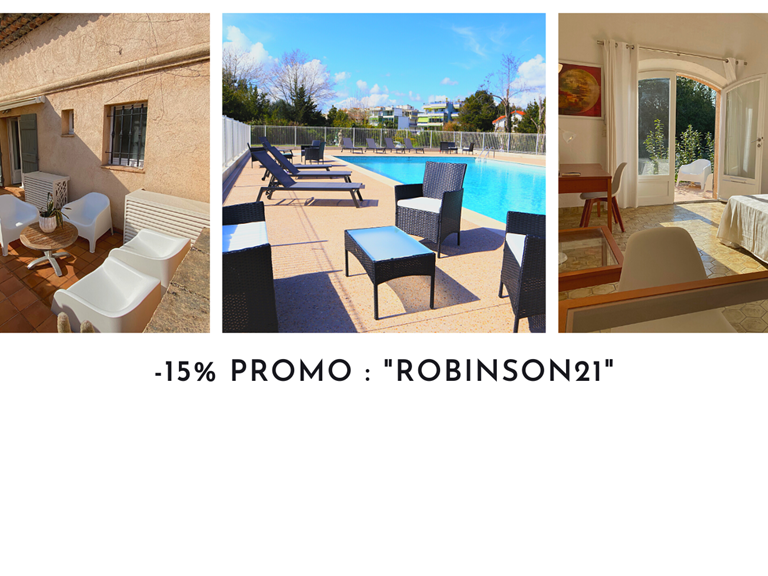 Until 31 dec 21
3 nuits
2 pièces Duplex vue Jardin #13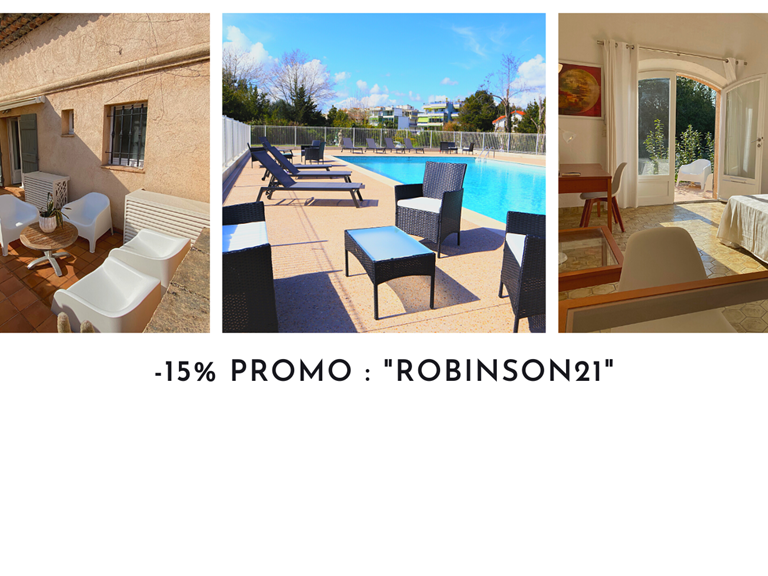 Until 31 dec 21
11 nuits
2 pièces Duplex vue Jardin #13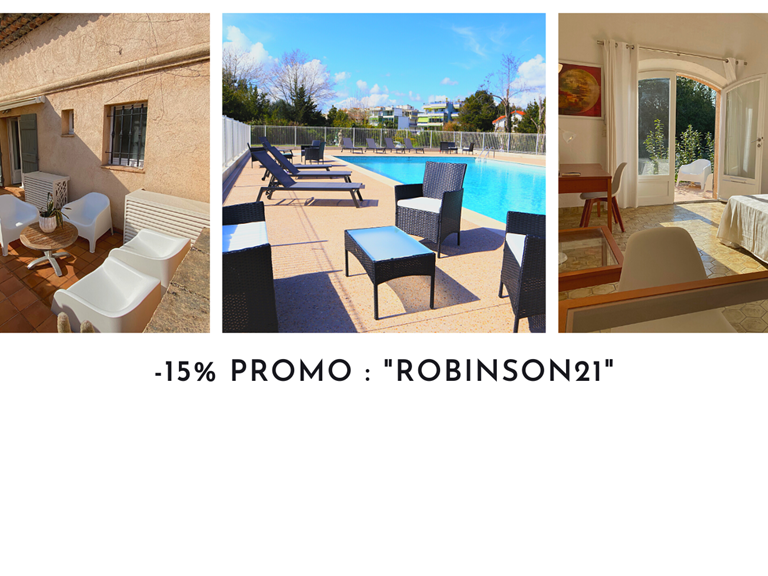 Until 31 dec 21
4 nuits
2 pièces Duplex vue Jardin #13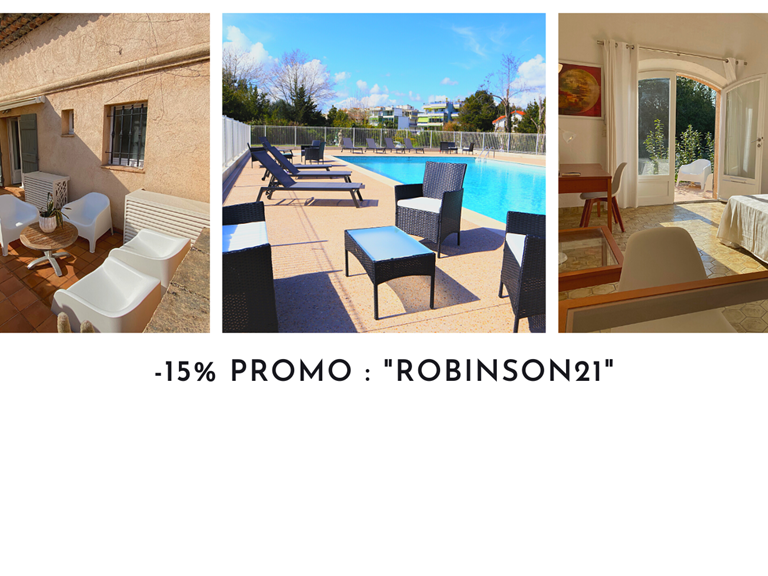 Until 31 dec 21
A partir de 2 nuitées
2 pièces Duplex vue Jardin #13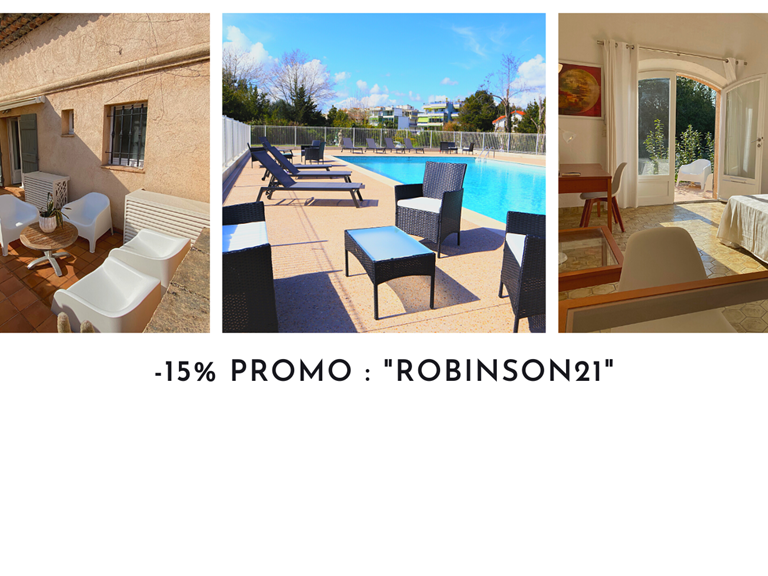 Until 31 dec 21
9 nuits
2 pièces Duplex vue Jardin #13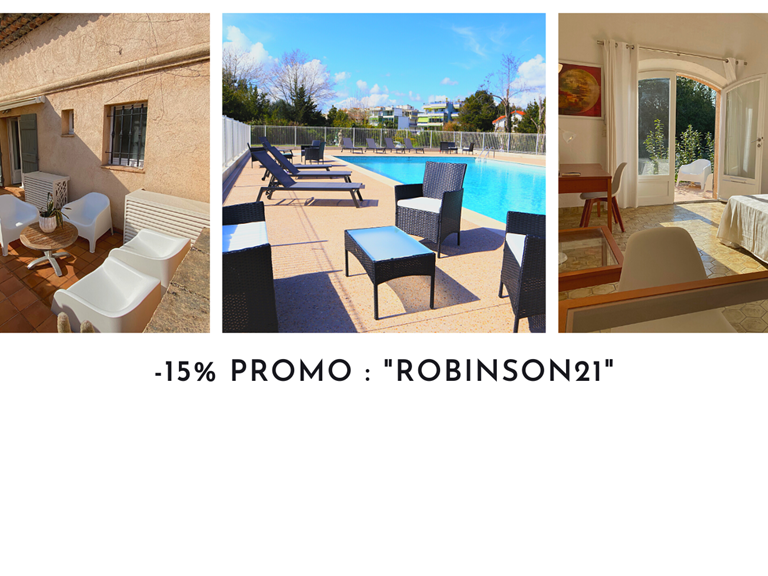 Until 31 dec 21
2 nuits
2 pièces Duplex vue Jardin #4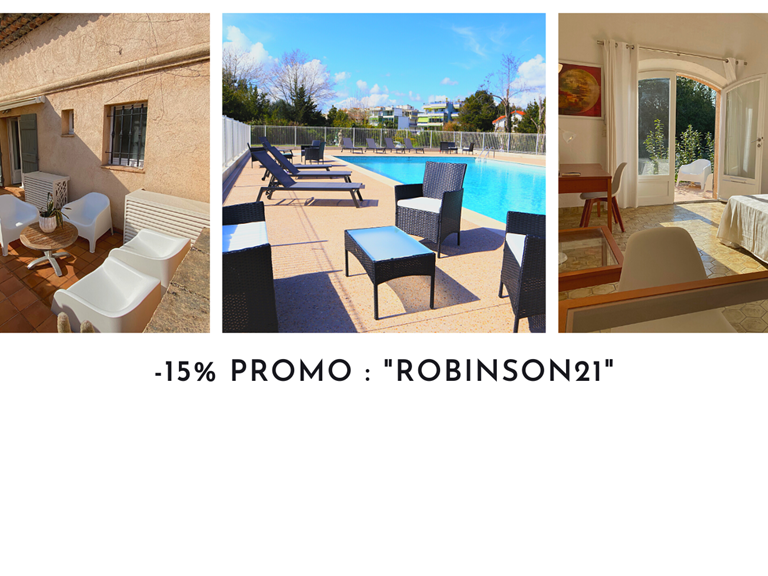 Until 31 dec 21
9 nuits
2 pièces Duplex vue Jardin #4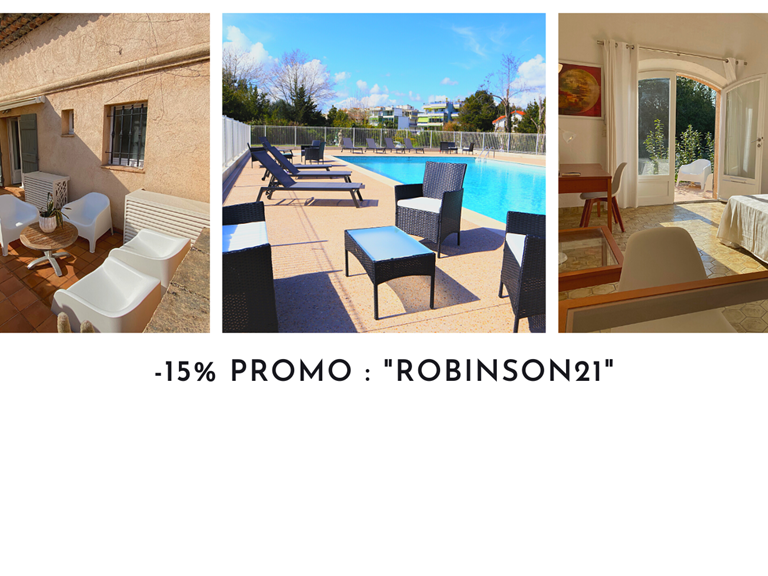 Until 31 dec 21
6 nuits
2 pièces Duplex vue Jardin #4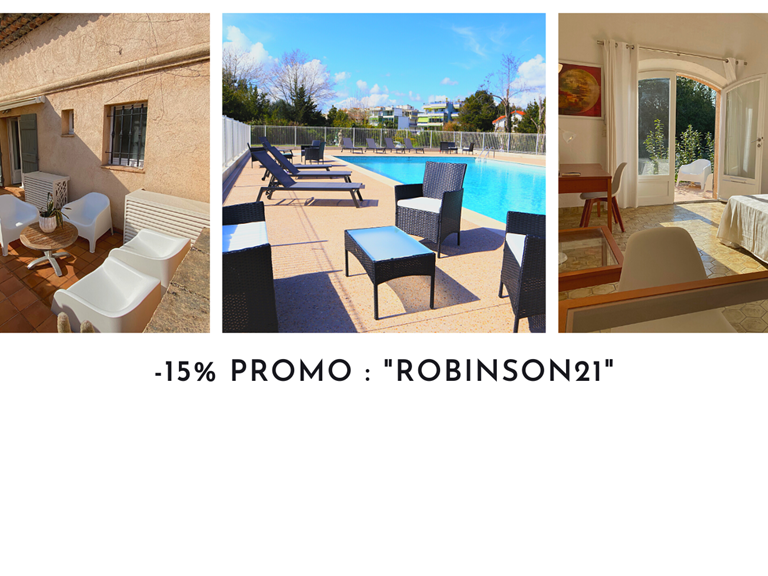 Until 31 dec 21
11 nuits
2 pièces Duplex vue Jardin #4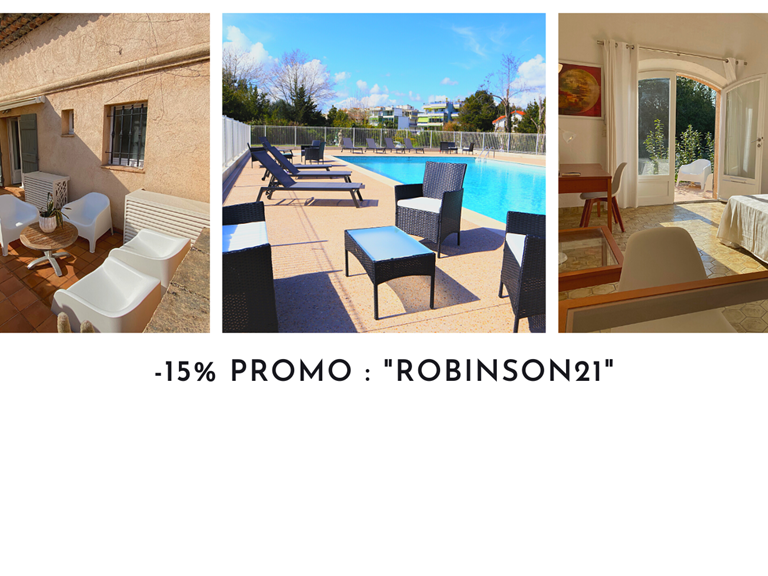 Until 31 dec 21
8 nuits
2 pièces Duplex vue Jardin #4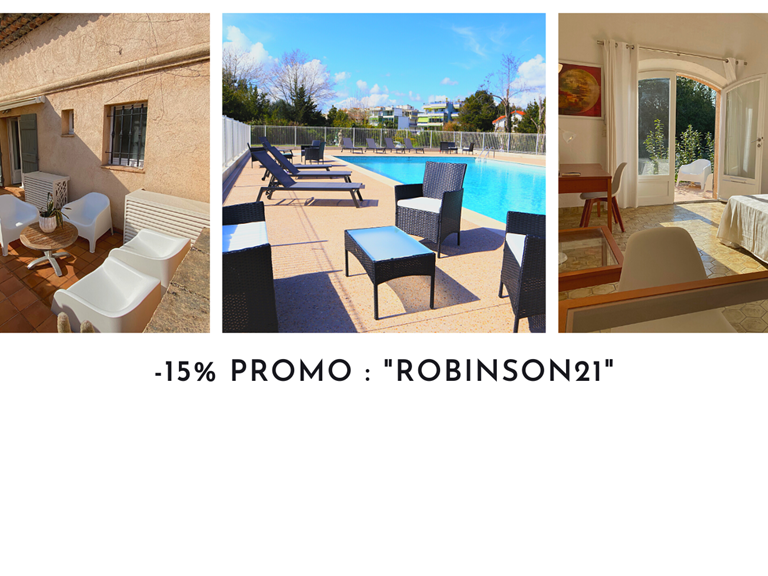 Until 31 dec 21
A partir de 2 nuitées
2 pièces Duplex vue Jardin #4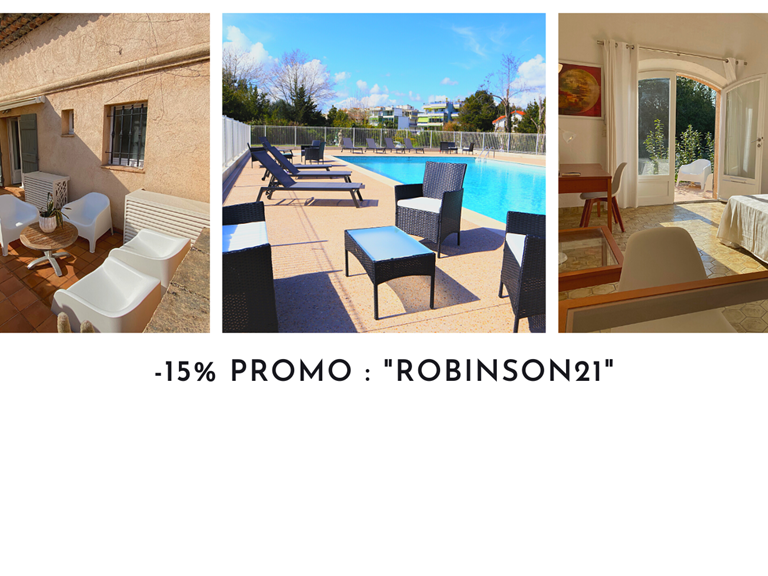 Until 31 dec 21
4 nuits
2 pièces Duplex vue Jardin #4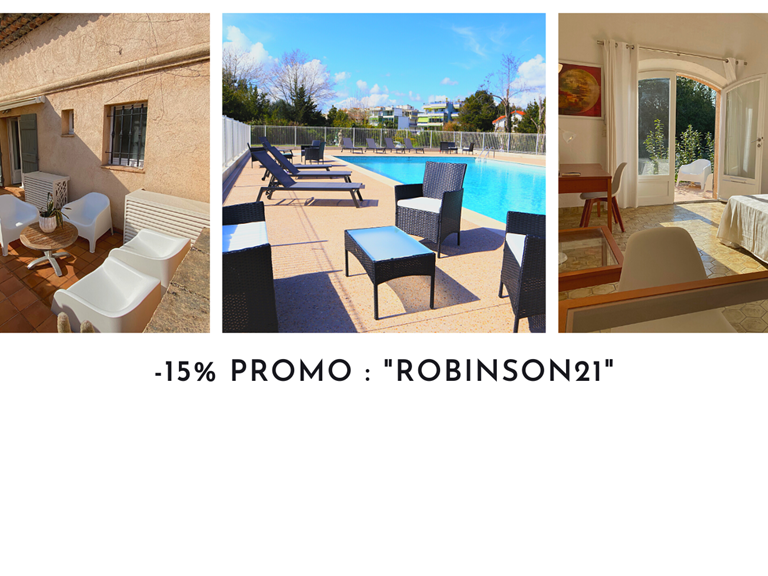 Until 31 dec 21
5 nuits
2 pièces Duplex vue Jardin #4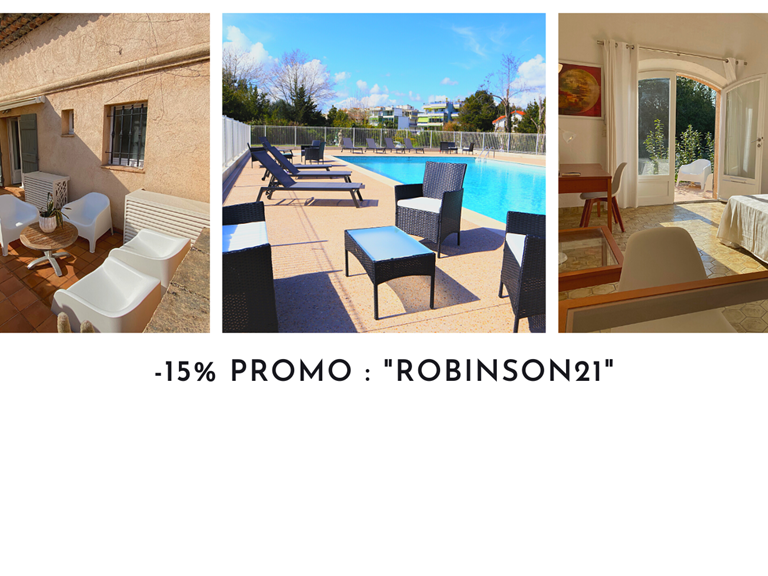 Until 31 dec 21
10 nuits
2 pièces Duplex vue Jardin #4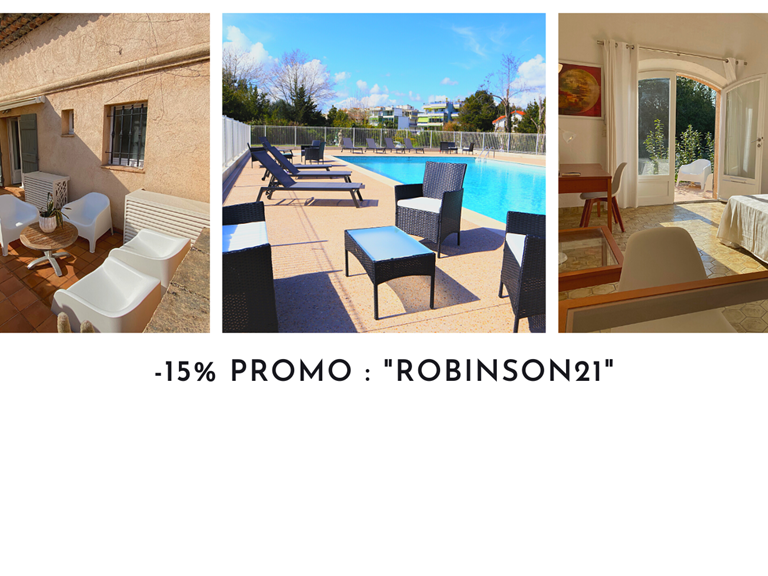 Until 31 dec 21
7 nuits
2 pièces Duplex vue Jardin #4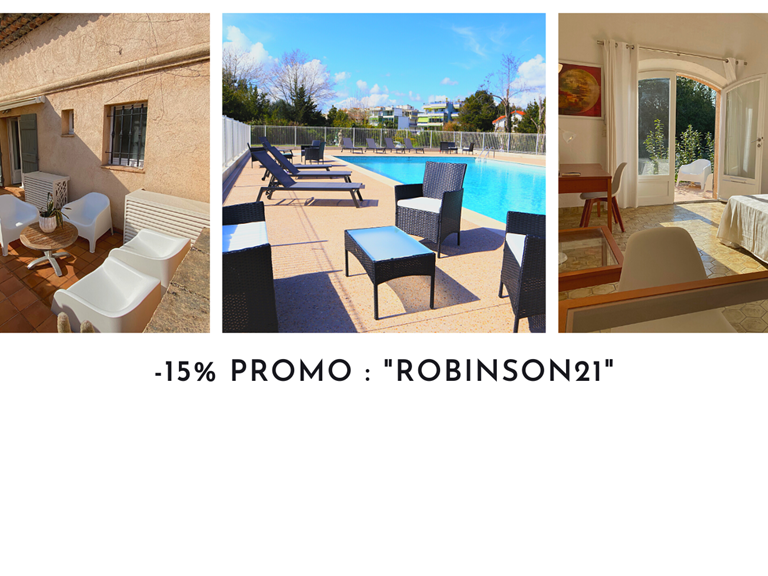 Until 31 dec 21
3 nuits
2 pièces Duplex vue Jardin #4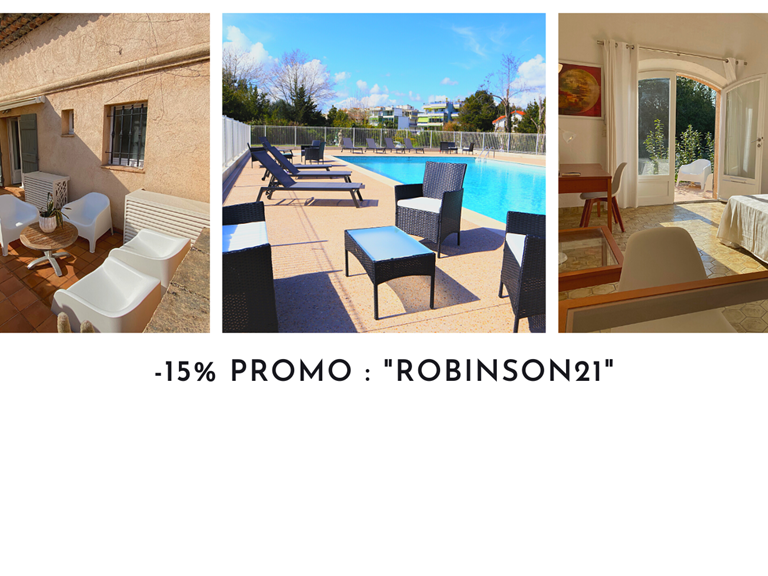 Until 31 dec 21
11 nuits
3 pièces Duplex vue Piscine #5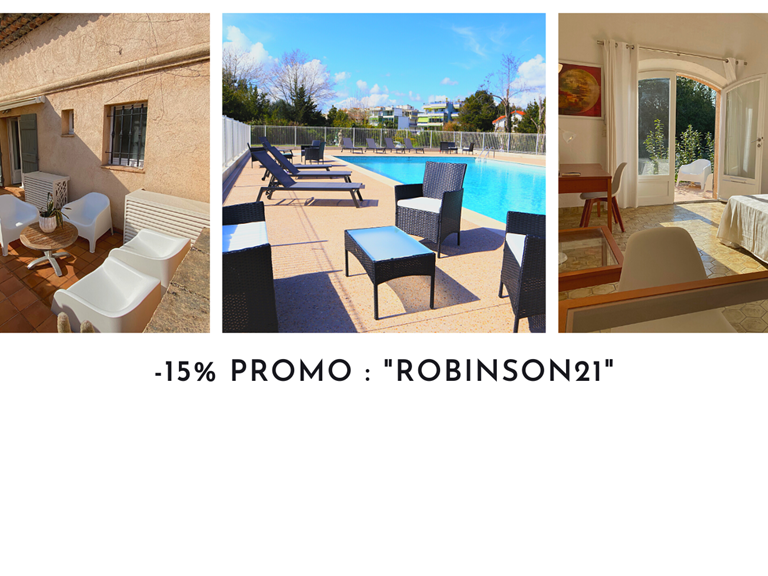 Until 31 dec 21
9 nuits
3 pièces Duplex vue Piscine #5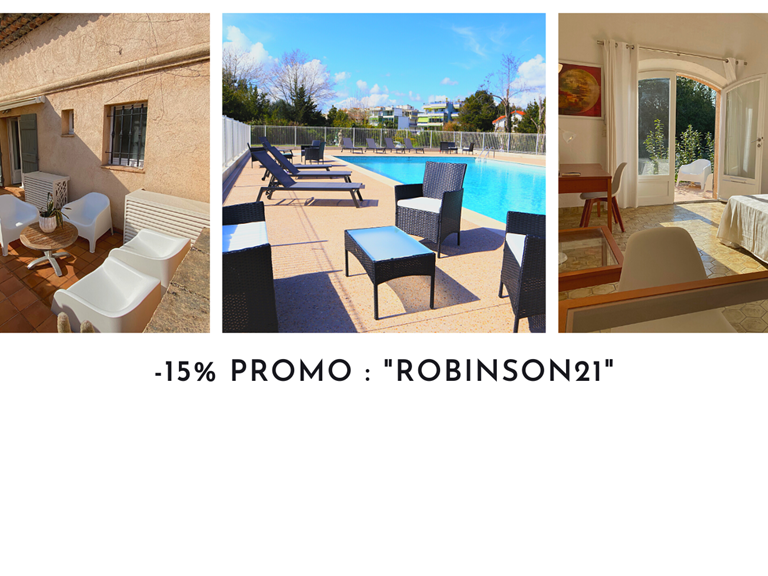 Until 31 dec 21
10 nuits
3 pièces Duplex vue Piscine #5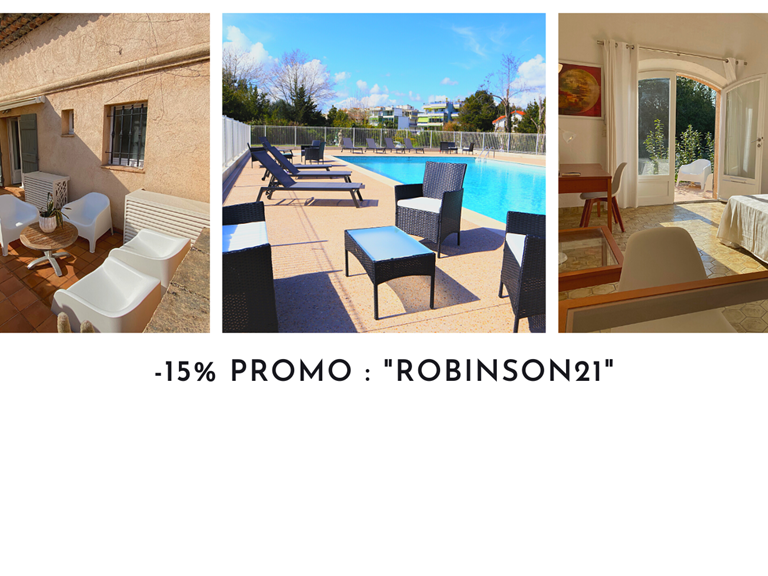 Until 31 dec 21
7 nuits
3 pièces Duplex vue Piscine #5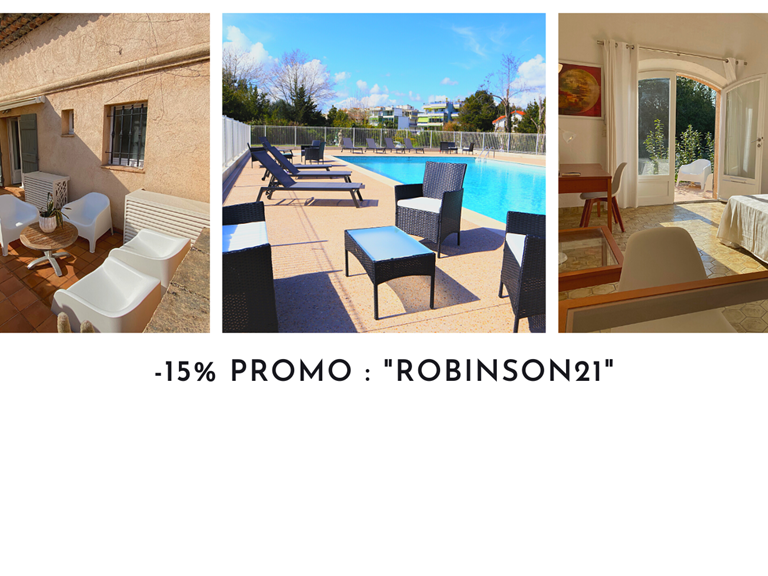 Until 31 dec 21
8 nuits
3 pièces Duplex vue Piscine #5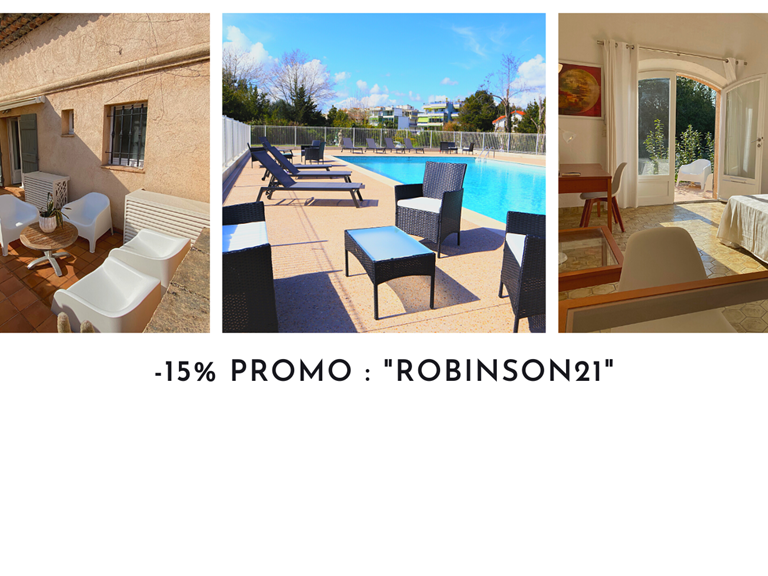 Until 31 dec 21
2 nuits
2 pièces Sup. vue Jardin #7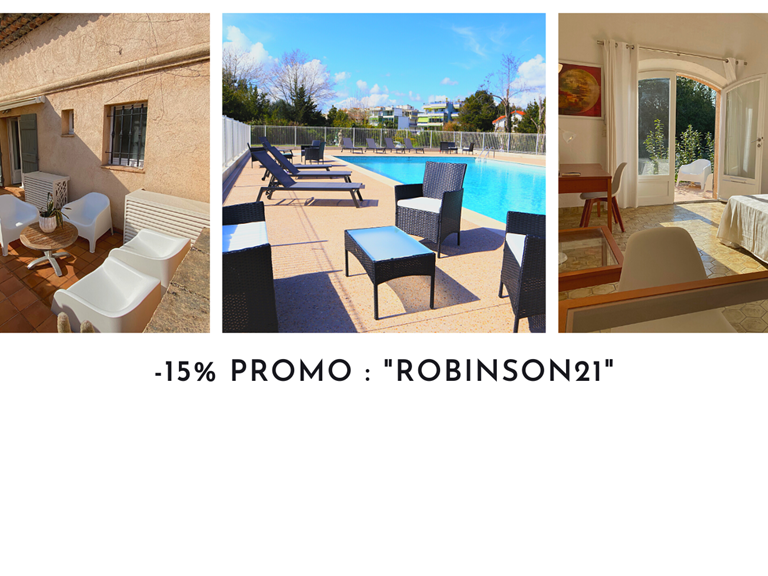 Until 31 dec 21
10 nuits
2 pièces Sup. vue Jardin #7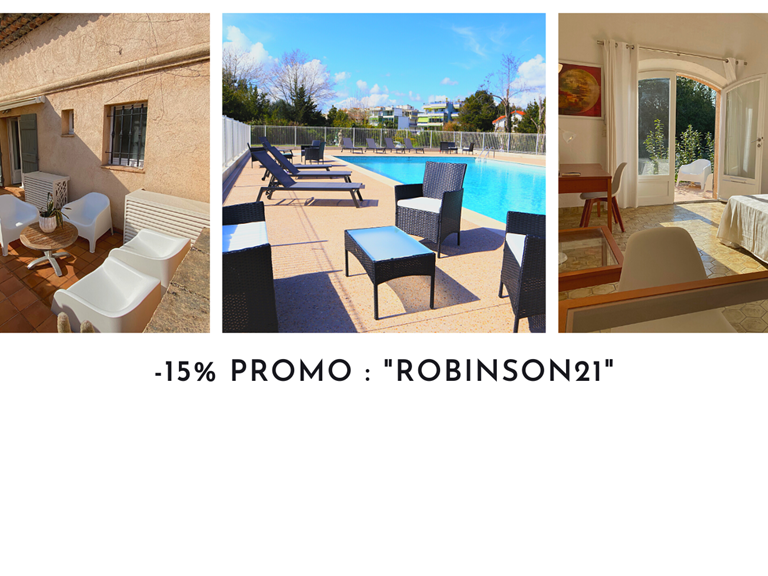 Until 31 dec 21
3 nuits
2 pièces Sup. vue Jardin #7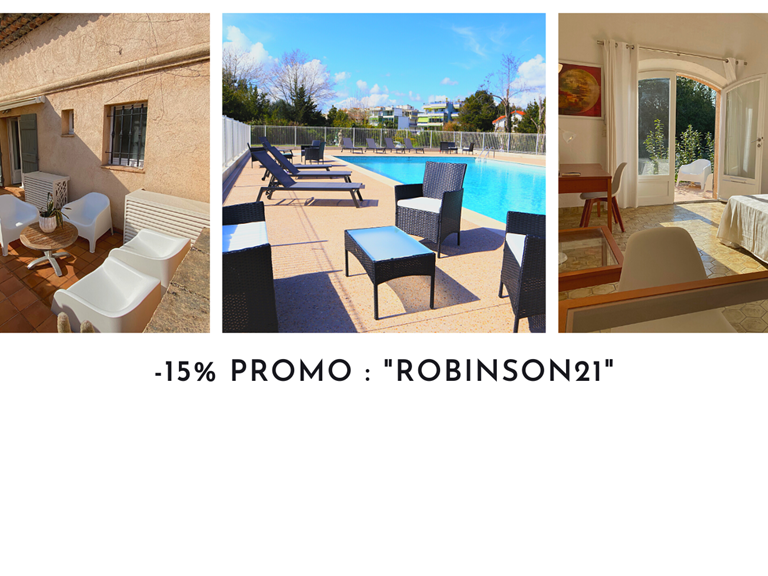 Until 31 dec 21
5 nuits
2 pièces Sup. vue Jardin #7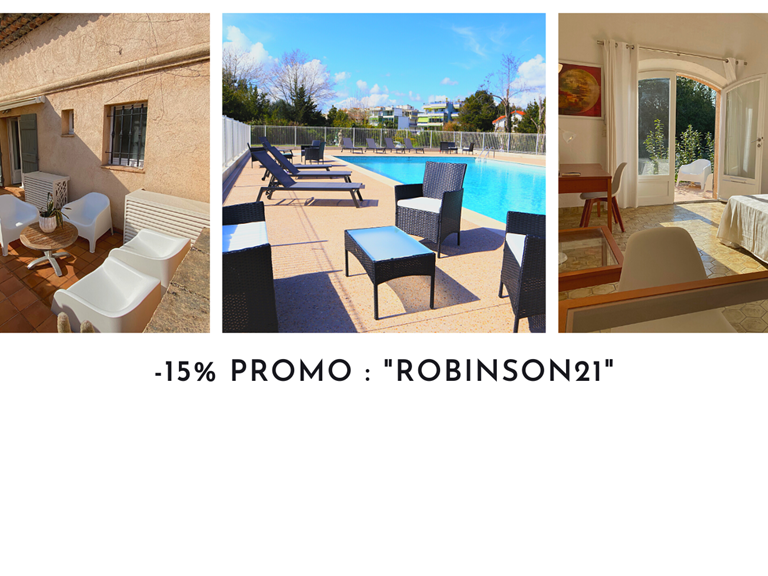 Until 31 dec 21
A partir de 2 nuitées
2 pièces Sup. vue Jardin #7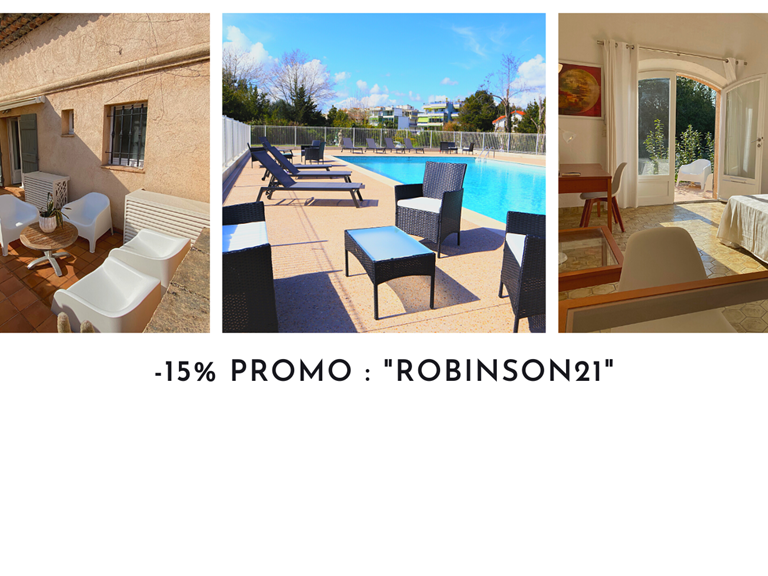 Until 31 dec 21
6 nuits
2 pièces Sup. vue Jardin #7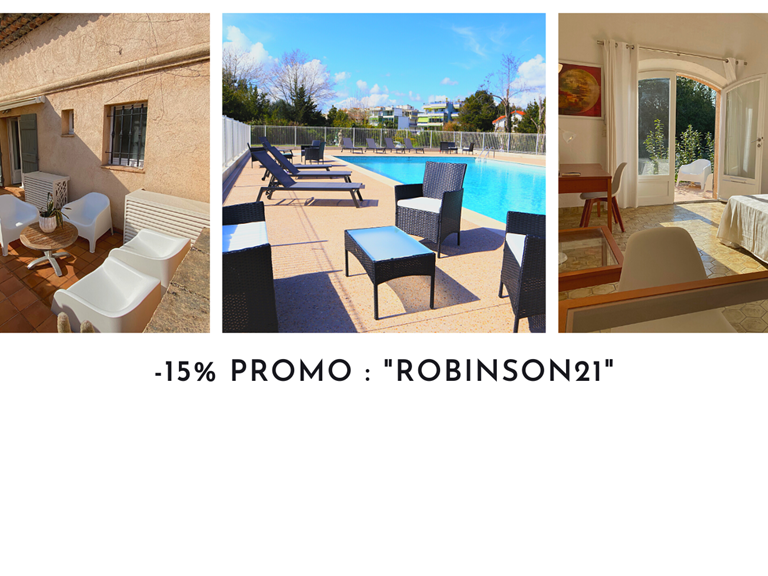 Until 31 dec 21
8 nuits
2 pièces Sup. vue Jardin #7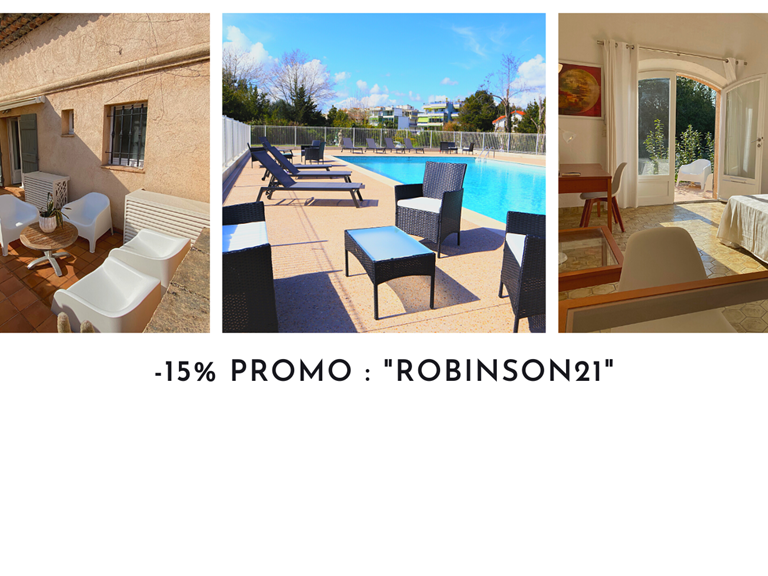 Until 31 dec 21
4 nuits
2 pièces Sup. vue Jardin #7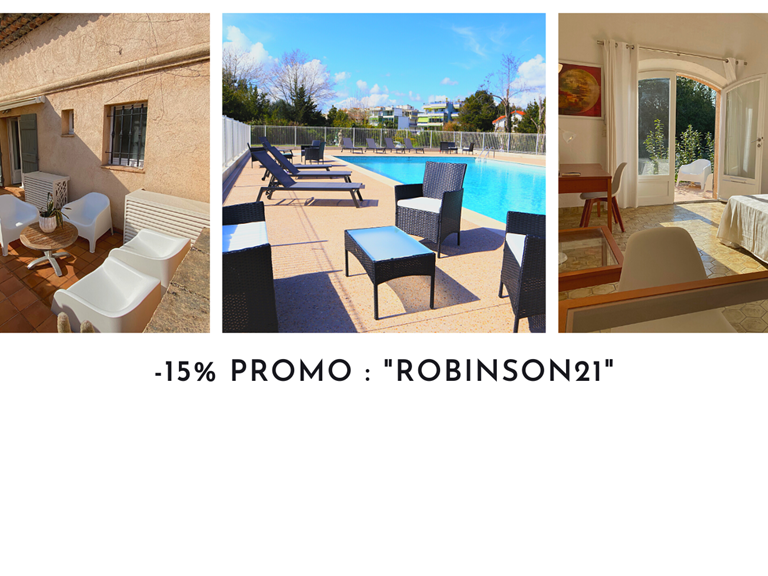 Until 31 dec 21
11 nuits
2 pièces Sup. vue Jardin #7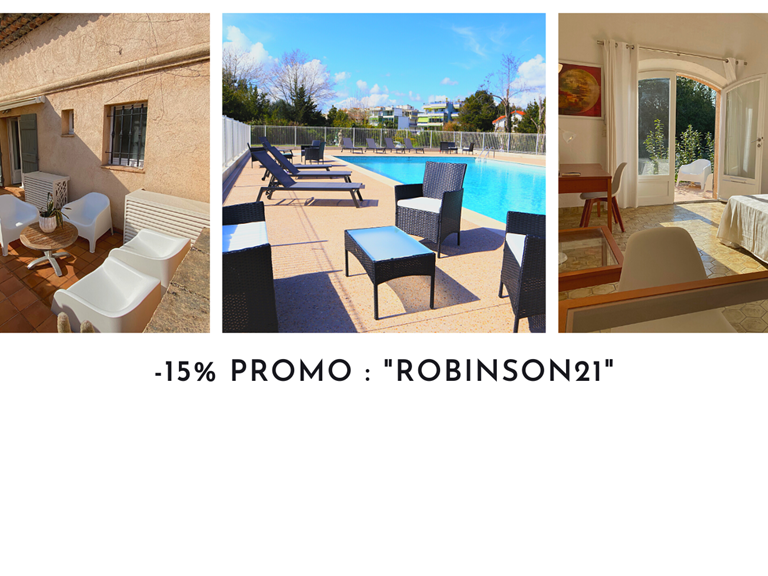 Until 31 dec 21
7 nuits
2 pièces Sup. vue Jardin #7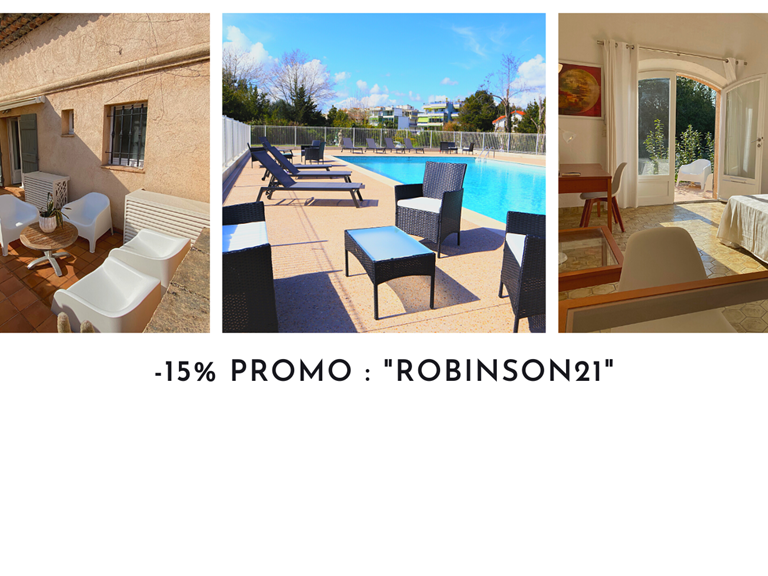 Until 31 dec 21
9 nuits
2 pièces Sup. vue Jardin #7